Hello Ladies,
Hoping your all having a wonderful day! I got some some nail mail today so it started out awesome!! I have been on a no buy for months now waiting for my camera to be paid on so when my hubby said I could get $50 worth of something I quickly went to WowSoCool.com to get me some more stamping polishes.. That is always a good cheap buy. They offer free shipping for Canada and US locations for orders $20 or more so that usually gets 4 plates or stamping polishes for a little over the $20 mark. I am always on the lookout for new plates so usually that takes up most of my monthly amount for nail stuff but I usually can swing $20 so I can get some extra stamping polishes. I have been doing that for about 2 years and now I have almost every Konad polish and Konad Princess polish that is available from their site. I only wish they would get the neon colors that are listed in some other retailers that won't ship to me in Canada. 
On to my nails!! I am in love with how these turned out. I can't ever seem to just use one color or one stamp so I am always stamping multiple images on each nail. I really loved how this mani turned out. It seemed to just go together. I finally got some of the new CG Sunsational polishes last month for Mother's Day. Love these new colors!!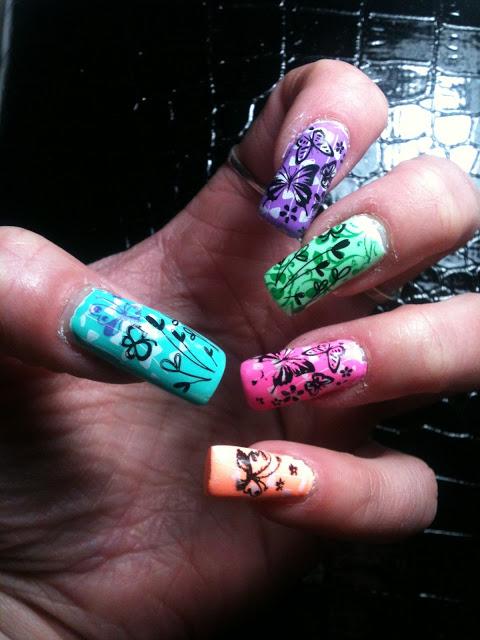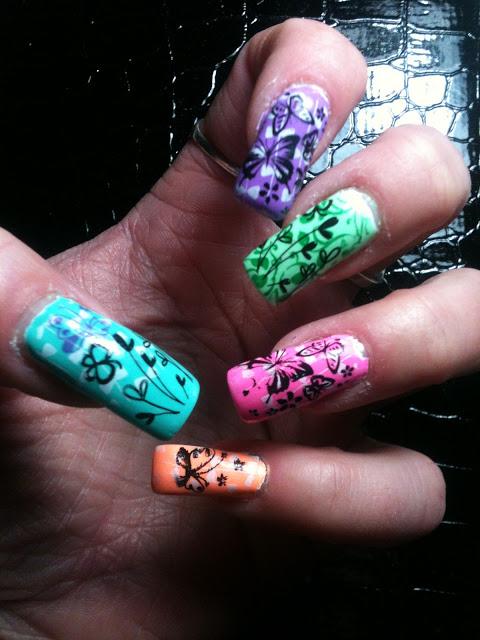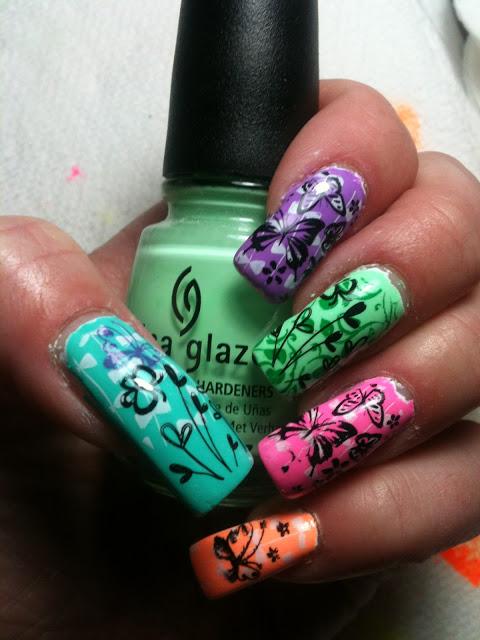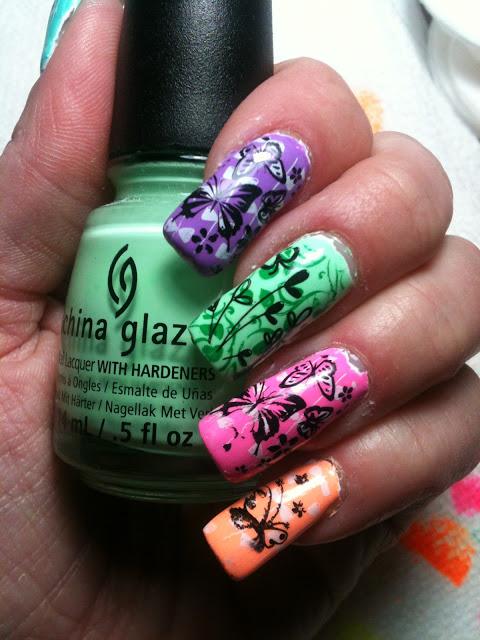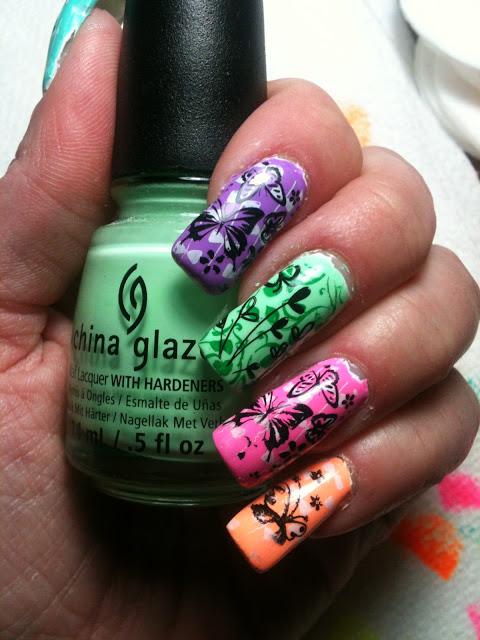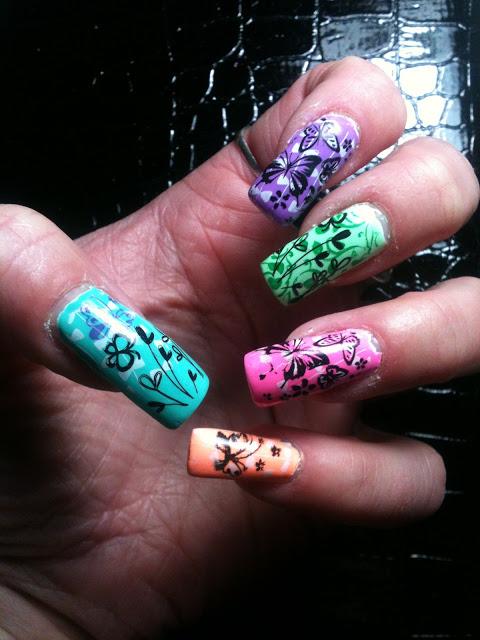 Thanks for dropping by.
Take Care of You!
Nicky