It's winter now, all my bright lipsticks are at the back of the makeup drawer with all the nudes, reds and raspberries up in the front. This color too right now, is sitting somewhere at the back waiting for spring but I decided to review it for you guys now, so you know what to buy for your summer stash! ;)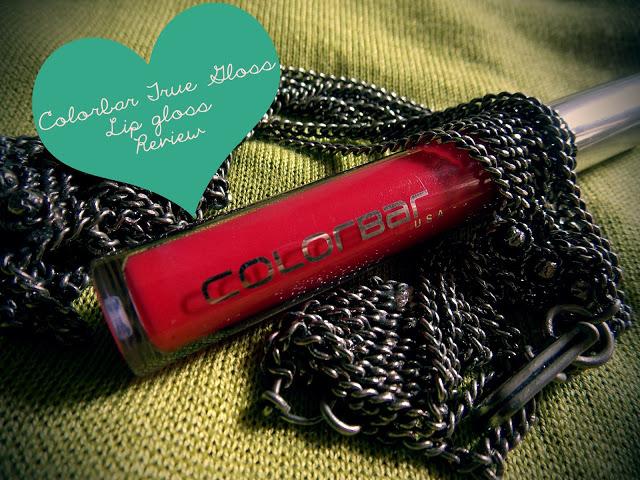 Price:

Rs. 495 (Cheaper online) for 3.8 ml


Packaging:

The packaging is typical of Colorbar, the outer cardboard box is the usual silver, the tube is long and transparent so you can see how much product is in there, which is great, it also makes you go "gimme" at the store looking at all the bright colours... Which is not so great. -__-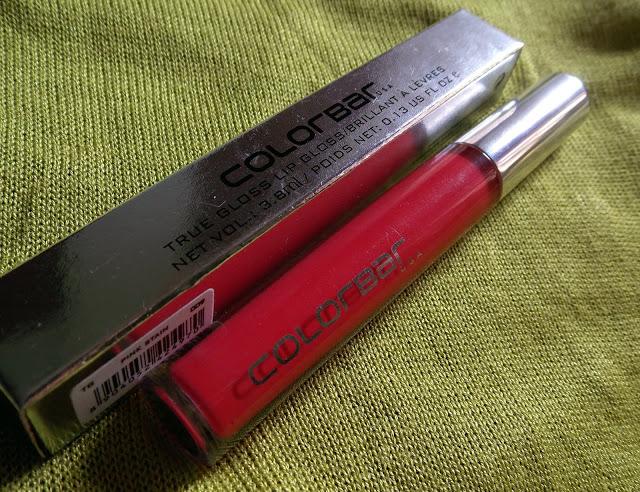 The wand too, is really long and I feel like it makes it easy to apply. ^_^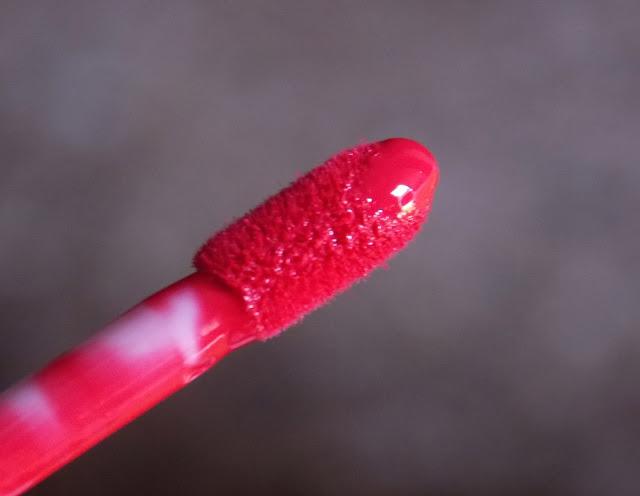 The bottom of the tube has the name on it so it's easy to find the color you want, although the tube being transparent helps anyway.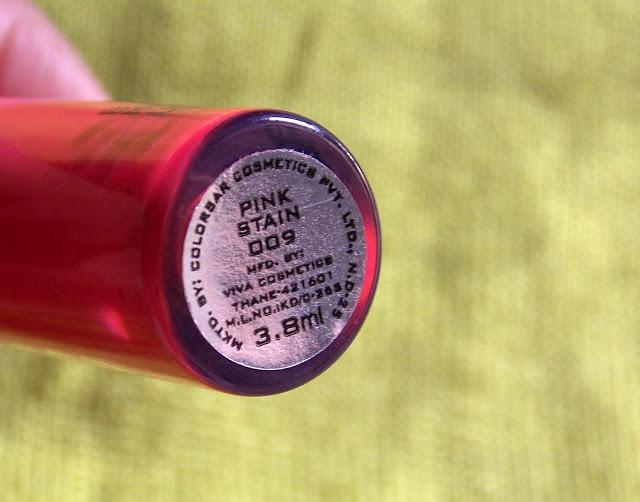 Colour, Smell and Texture:

It smells YUM. That is all. Seriously, it's vanilla-ish smell I guess? Very sweet. Can't pin point exactly what it is. But it smell good. The texture is basically a lipstick melted down and poured into a lip gloss tube. I think I actually own that lipstick too! Lol!The color is a lovely warm pinky red, at least on me. It looks almost exactly like my NYX round lipstick in Fire, except it is really (X3) glossy!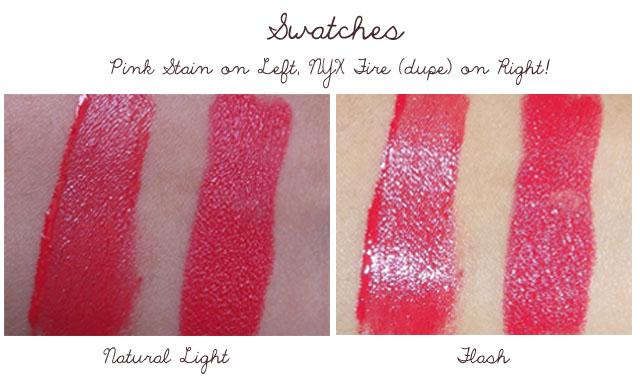 You can see that Pink Stain is way glossier than Fire but both are essentially almost the same color.





Lasting Power:

And then some! Colorbar's Pink Stain is the longest lasting gloss I've ever used. 6-8 hours is average time for this color to stay on your lips. In the lip swatches you can see the last pic looks all messy, this is because even though it will stay on through a meal, it will also decide to stay on the rest of your face. It does move around and not budge, so check your mirror after you eat!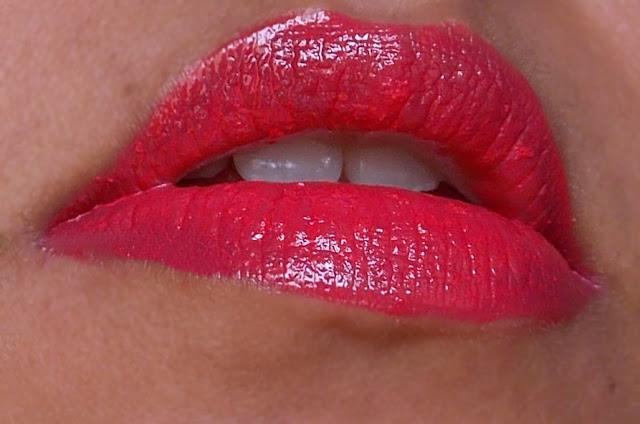 My lips are horribly chapped btw, that's another great thing about these glosses, it won't show! At least not till the glossy effect lasts. Once that's gone, hello chappy!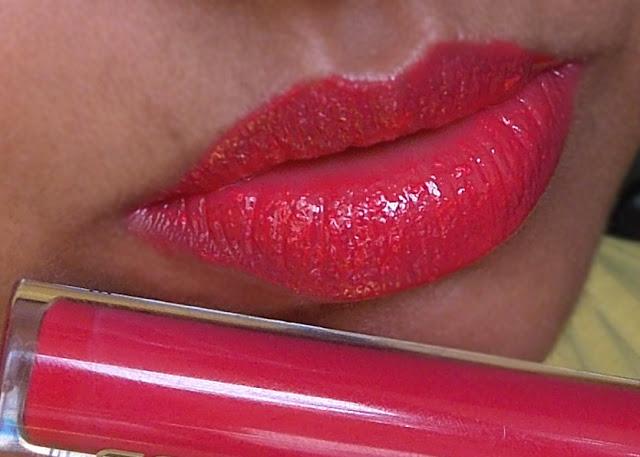 Do I recommend this? Maybe not this color because you can get NYX Fire for cheaper and it's not a everyday color. But there are some lovely shades I do want to pick up. They have pretty corals and nudes too, you can wear them to office and have them last the whole day, who doesn't want that right?If you're scared of wearing these full on, since you know, the brightness might get you arrested for disrupting traffic, you can wear it as a stain too!Just be careful when you eat, so it doesn't get on your face.
Otherwise, this is a brilliant product by Colorbar, kinda like the NYX Xtreme Lip Creams but lasts longer, much longer. And them colours. *o*
So, yeah.BUY 'EM.

♥