Hello, I'm temporarily back from under my rock and thought I would give you guys a bit of a review!
Recently I had jumped on the Real Techniques bandwagon and bought myself their eye makeup brushes from Escentual, I wasn't impressed with them as eye makeup brushes, but loved them for applying concealer... More on that in a later post.I decided to buy myself the
Real Techniques face brushes
but Escentual was all sold out, so I moved on to the next site which would be accepting of my medieval Paypal-less and credit card-less ways,
Feelunique

.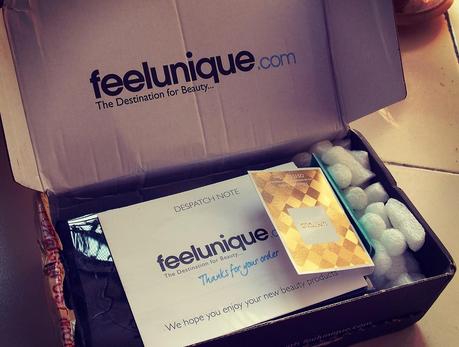 everything packed safely
Not only did Feelunique have a free shipping option, it also had three free samples with orders above 30 pounds and who doesn't love free samples?! Kekeke! >w<
Searching for products there was easy and the site was smooth, it was a big improvement from what the site used to be like before, i.e. not as modern and a bit difficult to surf through. I was especially glad that they accepted debit cards rather than only credit.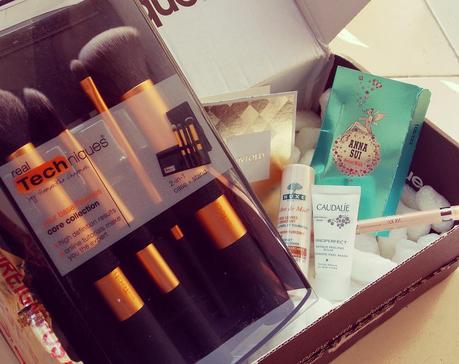 all the stuff I bought
Since my bill came up to only 20 GBP with the brush kit, I added a
NUXE lipbalm
, that I had heard a lot about from my friend Bharti at
crazypoplock
and a
nude eye-pencil by Rimmel
which I had been dying to get for a while now!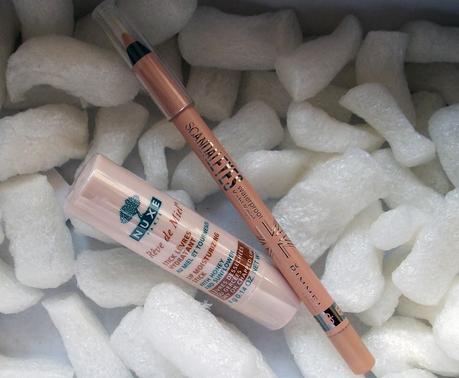 Nuxe lipbalm and Rimmel eye pencil
I added my free samples, paid and waited.My order shipped the next day on 8th November and arrived on 7th December after a bit of a struggle at customs...Yes I did pay customs *sigh* Rs.582. >.<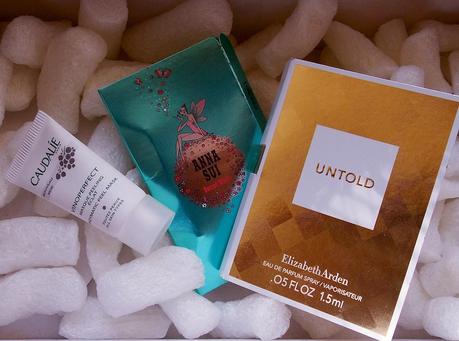 Samples!
I'm still quite happy with my purchase, they were fast with shipping and they had good prices, as you can see the packing was done very well too, with lots of packing peanuts and the thank you note was a nice touch! Plus debit card acceptance FTW!I will definitely be shopping at Feelunique again and definitely recommend it to you guys!
Thanks for reading!
♥