Hello Ladies,
I hope you all had a relaxing day!
I found this awesome mani today here Love4Nails great
tutorial. I wanted to try it out right away.
Mine, did not turn out as good but still I love it.
I had to add my own touch with HK.
I used my new American Apparel neon green, yellow.
Claires Flames and Funky Fingers Punch.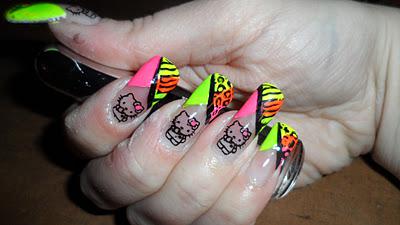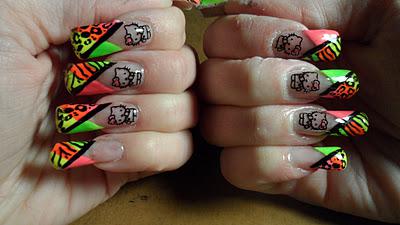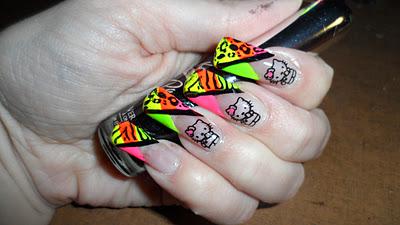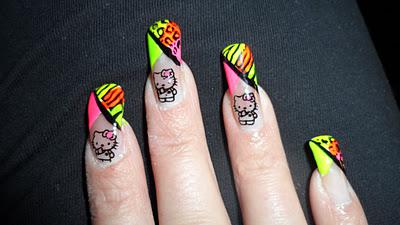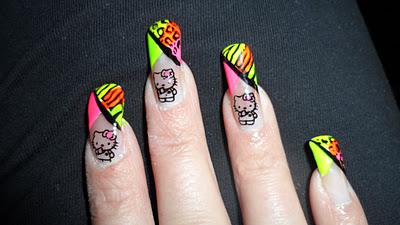 I love watching Love4Nails show how to do lots of awesome manis.
I am not so good at the freehand, thank god for Konad, but I love
it when I can actually do the mani.
I hope you will go check her out. I am sure you all know where
she is but just in case you can go here.
Thank you for coming to see me.
Take Care!
Nicky