Ever get in a lunch rut? Need new ideas for packing your kids' or your own lunch? Are packable noontime options dwindling? Surely you've met the 'What shall I pack for lunch?" question head-on with creative ideas. Please share your healthy lunch recipe - so we can swap it into our own rotation.
Any rice preparation will be the choice for our lunchboxes. Be it a onepot rice or a plain rice with sided like curry , stirfry and yogurt.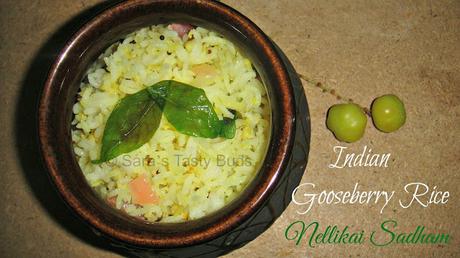 We south indians prefer rice over any other meal. This rice is a simple fried rice with the addition of Indian Gooseberry to add the taste and flavour to the rice. I want to post this rice preparation as it was simple and quick fix lunch recipe.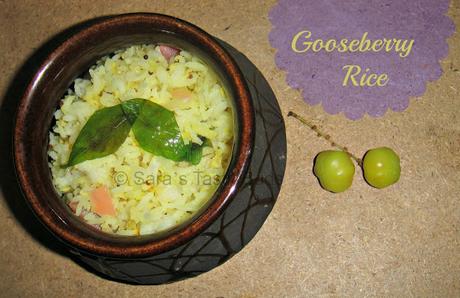 Nellikai as the gooseberry is known in Tamil is the wonder fruit and ancient fruit known. In the Tamil Literature it was described as the Gooseberry will gives long life and a King gave this wonder fruit to Avvaiyar , a great Tamil Poet.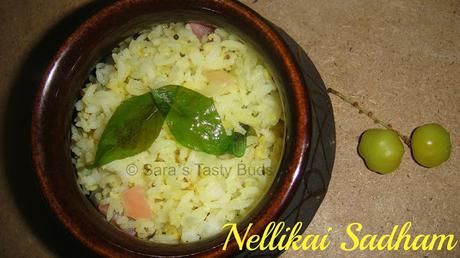 Indian gooseberry - ½ cup (Grated )
Cooked plain rice - 2 cup
Take a handful of gooseberries wash and pat dry.Use a grater to grate the fleshand discard the seeds .
Peel and chop the onion. Chop the green chillies.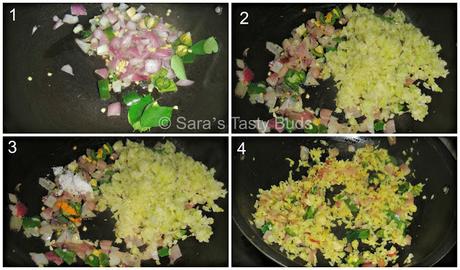 Heat oil in a pan , add the mustard seeds and let it crackle .
Add the chopped onion and green chillies , sauté till the onion turns translucent .
Add in the curry leaves and grated gooseberries, mix well.
Add the turmeric powder , salt and sauté for 2 minutes.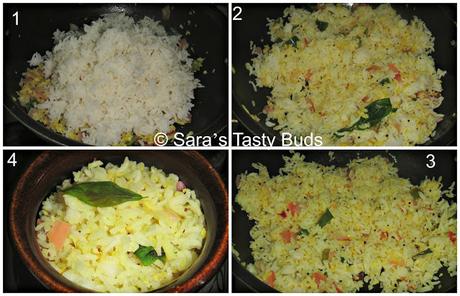 Let the rice to heat up for 2 minutes.
Take flame and serve along with any pickle of your choice.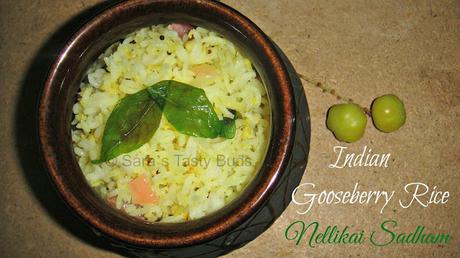 Gooseberry rice is ready to serve.