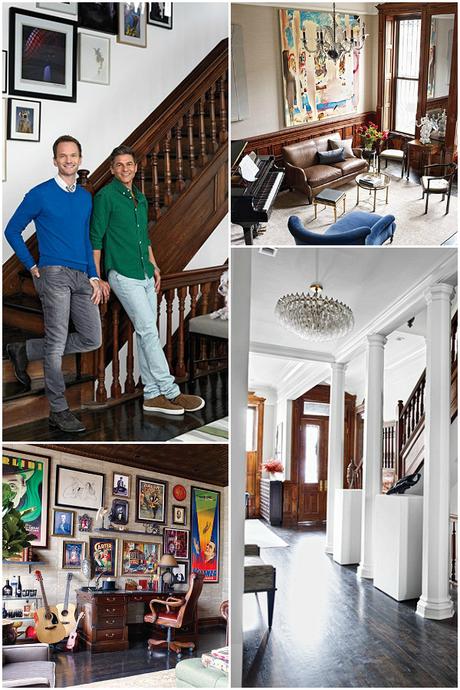 Since Neil Patrick Harris wrapped up one of the funniest sitcoms ever (How I Met Your Mother) he has been very busy and not the  least because Neil and his husband David Burtka have made a big move from LA to NYC. Neil Patrick Harris is also known for his theater work so it would make sense for the couple to live closer to Broadway! Architectural Digest recently featured the Harlem townhouse the couple bought for their family. (They also have twins, a boy and a girl). It was a complete renovation job and the stunning results of their hard work are evident in the gorgeous pics below.
Now I have Neil Patrick Harris bathroom envy! I love the huge walk in shower room, and look at all that black marble! How chic! The kitchen's center island/dining table is quite impressive! What's more impressive is the building itself. It was built in 1904 and originally used as a bar for mill workers. If only walls could talk. With extensive re-design work the townhouse has completely transformed into a family home for parents and two pre-schoolers.
The details are beautiful. Like the crystal chandelier int he white hallway, the piano in the music room and all the magic memorabilia and posters in the den. The mix of oldy worldly details and some sophisticated interior design pretty much make this a dream home. I know I say that about almost every single home featured on Fashion Addicted Foodies but I can't help it- I am interior design obsessed!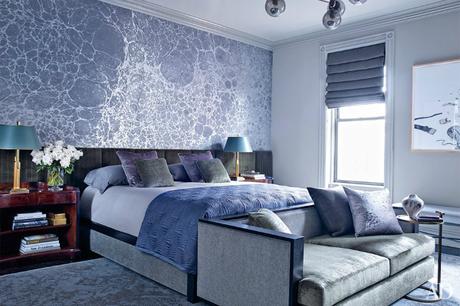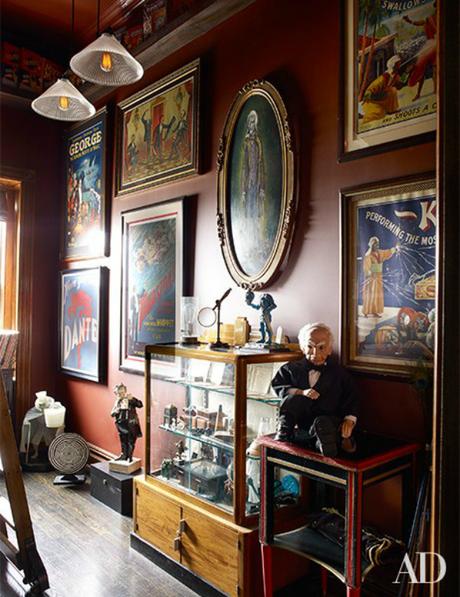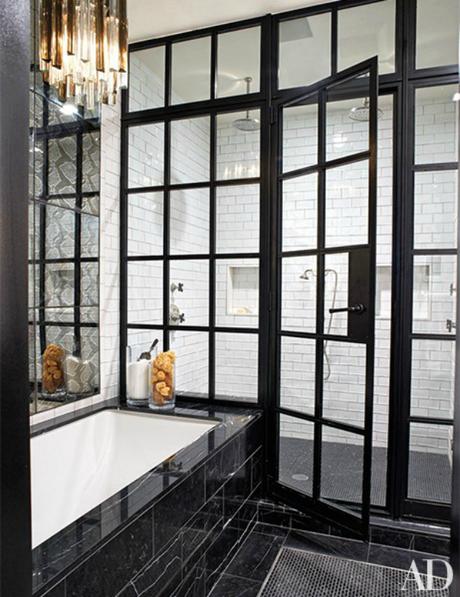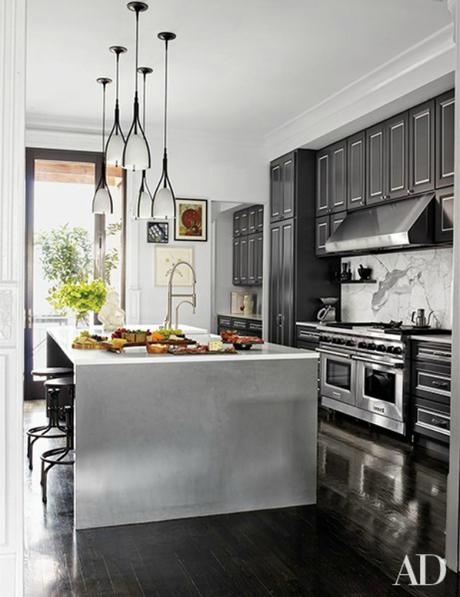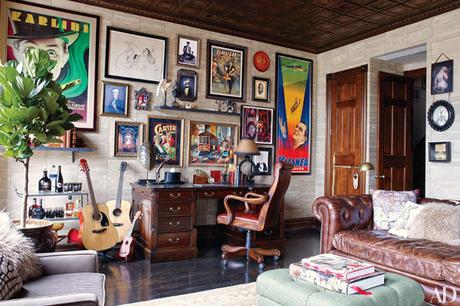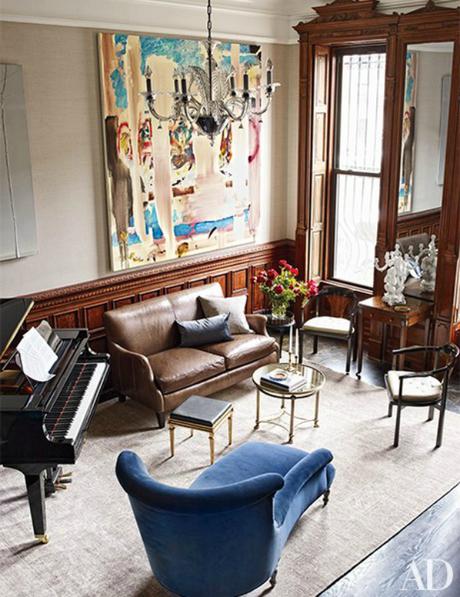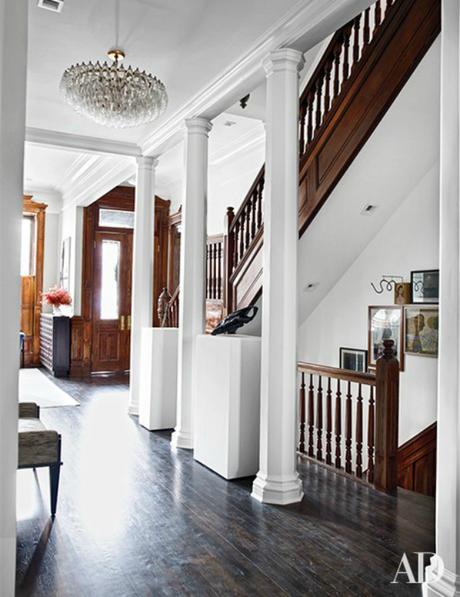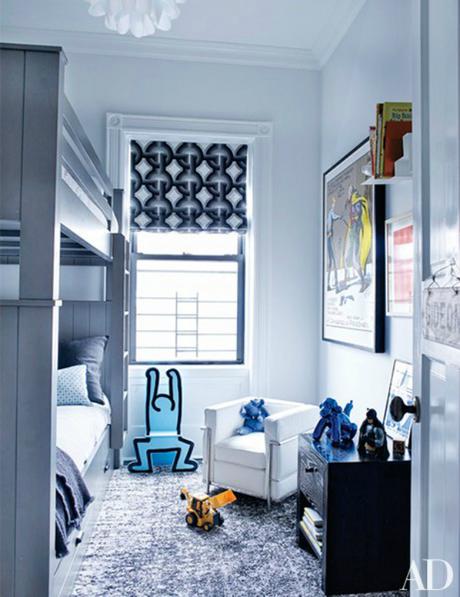 Images: Architectural Digest.