Hey There:
Last night I was at The Tipsy Crow (@TheTipsyCrow) in Dowtown San Diego for a Tweetup (that's a meetup via Twitter) hosted by NBC San Diego (@NBCSanDiego) and their #1 News Team in the Morning. All those people I see on TV every morning were now in the same room I was, a bit unreal. At one point several people were giving their cards to Marianne Kushi (@KushiNBCSD) and so did I, she has no clue who I am, but still, I gave her my card!
Unfortunately I couldn't get off early enough from work so I arrived a little late. As always I get a mini-panic attack when I see so many people gathered in one place. So I did what I always do in social media events, look for @LaJollaMom and stick to her as my security blanket. Here a pic of me and @LaJollaMom: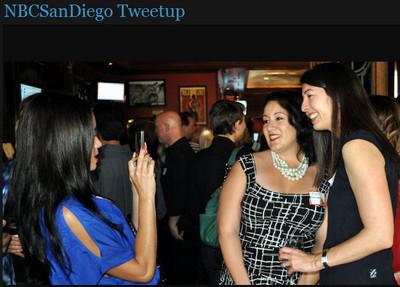 The cool thing is that this time I didn't stay with her too long, immediately I saw so many people I've met in previous events and before long I was chatting up with them and walking around the room talking to people.
I've always said I'm really bad at networking, I think I can stop saying that now. While I was talking with @richandcreamy I saw this girl a bit wide eyed and awkward so I smiled at her, we introduced each other, she's @lindsaynball and talking to her I learned she is getting into social media professionally so I introduced her to @MyMelodie. After the introduction walked away to speak with other tweeps. So there, I can no longer say I'm bad at networking!
After the event @redlotusmama had an invitation for the Grand Opening party for Goorin Brothers hat store at the Gaslamp. And she took a bunch of us as her entourage (we almost jay-walked in front of a cop) the event was also fun, we got to try hats, eat and drink. And I have to say, those hats are really cool, I might have to go to the store again and check them out.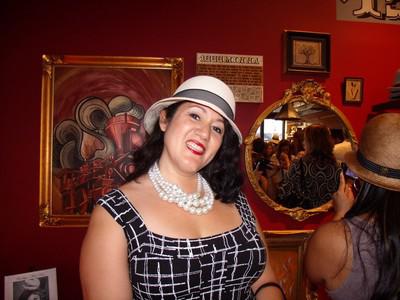 To see the slideshow of the NBCTweetup event, check out the link, very cool photos. I loved the one where everyone is on their phone!