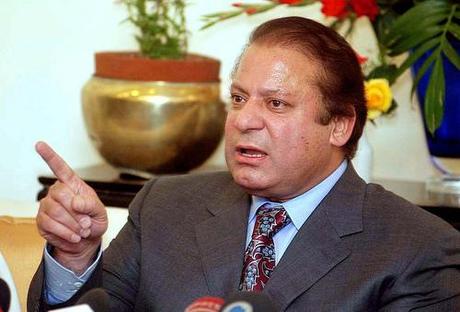 Pakistan Muslim League-Nawaz (PML-N) chief Nawaz Sharif has said that he could not comment that whether the separation between Pakistan Peoples Party (PPP) and Muttahida Qaumi Movement (MQM) was real or just a show-off.
While speaking to media at the residence of a senior PML-N worker in Lahore, Nawaz Sharif MQM enjoyed rule with PPP four years and eleven months and when there are just 15 days remaining in dissolution of government, their separation from government is beyond his understanding.
The PML-N chief said MQM's step to sit on the opposition benches might just be a show-off.
Nawaz Sharif urged PPP to stop the politics of hypocrisy in Sindh, adding the ruling party distributed sweets on the Local Bodies Bill and withdrew it and again distributed sweets.
Responding to a question about Election Commission of Pakistan, Nawaz Sharif said they trusted ECP earlier and trust it now.