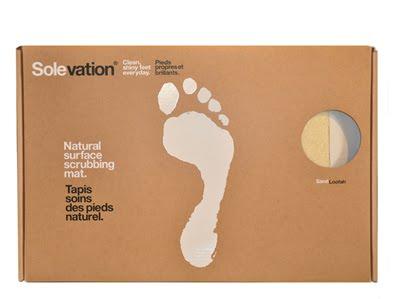 Professional pedicures can be a deeply relaxing and pampering way to treat the feet, but they can also be costly if done on a regular basis. Not everyone can afford the luxury of getting a pedicure every few weeks, and some simply are not keen on the idea of someone else touching their feet. Therefore, there are many alternatives that are marketed to keep your feet from looking drab and unkempt.
This is where Solevatio​n comes into play. It eliminates the need of costly pedicures, gadgets, files, creams, and brushes. There is also no need to take extra time to make it a daily requirement. All you need to do is place this mat in the shower, and shuffle your feet on it while you're showering. Not only it makes feet attractive by repairing damaged, cracked, and/or rough feet; it also deeply cleanses the soles. I usually follow up with a non-petroleum jelly, such as the one by Waxelene or Live Clean Baby, which helps maintain the softness.
I've been using the PedEgg for years to ensure that my feet look healthy and attractive. While the PedEgg is very affordable, I believe that the Solevation is relatively cheap at just $28.50 (it will usually cost this much for one trip to the salon or spa to get one pedicure).
Disclosure: The product(s) in this review was provided to the reviewer for keeps and the purpose of writing a review. This in no way effects the quality of the review provided. No monetary exchange occurred in exchange for the writing of the review. The views expressed in this review are strictly that of the reviewer. All reviews provided here are the work of the reviewer and remain completely unbiased.