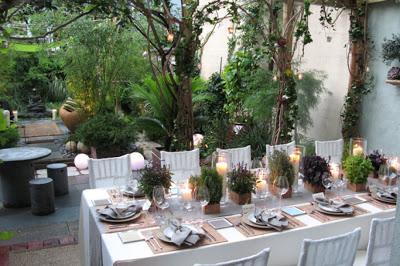 Your
party
creativity
is as
natural
a progression of your talent that is inside of you, that can present itself in ways that can cause you to see your process as an artist, a big thinker, and possibly even a businessperson; that is a vision that periodically changes with many, many dreams.
The blood, sweat, and tears that you pour into being creative can help to define your gift in many completely different ways. And it's kind of like this...
one person's creativity can be another person's pile of junk.
It's really just that concise and true to each person's gift, and it's really just that simple.

Let your "process" take place naturally and organically.
Because when you're searching real hard for the "big and best idea" you're likely to not find it. It's during quiet times, for some people... or chaotic times for other people, when your juices can really begin to flow freely, with your mind brimming with all kinds of wonderful new ideas and possibilities.
That naturally creative internal "elusive elixir" that you have - that is unique to you, that makes your parties and special events standout as truly special gifts to give your guests, are in many ways your "party superpowers". Know that. And never forget it.
Some would say that there's no point in being " creative" unless you're being paid a huge amount of money or unless you have an important upcoming event to brainstorm for on the horizon. I beg to differ. You want to live in "Creativity-land" as much as you possibly can, especially when your goal is to move from simple effective thoughts and ideas to eventually reveal your big picture plan - which is your party "statement piece", so to speak -- that is your party POV (Point of View).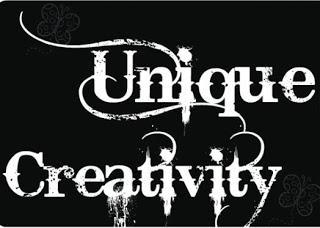 The natural party creative landscape you want to create is one that is exponentially ever changing and on some level, uniquely creative, by way of creating a party of interaction, conversation, and great contact development when it's for business.
And speaking of business, your natural party creativity in the business sense must also reflect the same human-touch features as any non-business event or party. The one important difference is this: it must invoke real operational value. Otherwise, these two different kinds of parties are practically one in the same.
Innovate, innovate, innovate as best as you can. This is one major key to coming up with an extremely natural party creativity concept that is easy to execute. 
And don't be afraid to pioneer your ideas because in the World of Parties, there are no definitive rights or wrongs. Define your idea(s) as succinctly as possible as you go along in your party planning journey. Because the best example of natural party creativity and how to tap into it comes from the truest and purest form of creativity that you have within you that you allow to operate as a means to an end to create a fun, successful party for you and your guests, rather than an end unto itself that doesn't offer your guests a very good time at all.


Sponsor of the Month





*****
I do this... I write to help to create to opportunities for all who choose to pursue their passion to have parties almost irregardless regard to economic constraints.
I think if we keep talking about the cost of parties (I write blog posts, you write comments), together, maybe we can break down some of the party industry's price barriers and shame some of the people who've taken your money and delivered a poor quality product right into growing a conscious and treating you right (nice thought, huh?).
Opportunities to be inspired about parties are everywhere. Yet, people looking out for your wallet are few and far between. My goal is to inspire you, causing you to question the way things are that have been the status quo for too long. When we stand together and speak up, we can be a powerful force.
Let's keep the conversation of change going. Because in the sea of everyone talking, one voice is a whisper... several voices are a scream.
Leave a comment and share your thoughts, ideas and suggestions below. Remember to be as specific as possible because what you have to say helps us all.
Always... be encouraged and encourage others too,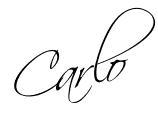 "Remembering that you are going to die is the best way I know to avoid the trap of thinking you have something to lose. You are already naked. There is no reason not to follow your heart." - Steve Jobs
Image source: Google Images
Natural Party Creativity, eco party creativity, green party creativity, eco friendly party creativity, organic party creativity, herbal party creativity, natural wedding creativity, natural event creativity, natural club creativity, natural 2005 creativity, natural dinner creativity, natural party art, natural party innovation, natural party imagination, natural party design, natural party writing, natural party creative thinking, natural creativity for kids party, natural party creativity advocates, natural party creativity creating, natural party creativity fun, how to tap into: Technorati Tags

Related articles
3 Ideas For Cultivating Creativity At Work
Nature sparks creativity
Linkin Park On What It Means To Be Creative
Get your baseball party plans into full swing

>>Your Email Address... No Spam. I Promise." />

Special Offers for Cater-Hater Subscribers!

>>Your Email Address... No Spam. I Promise.';} " name="email" value=">>>Your Email Address... No Spam. I Promise." id="awf_field-35516496" onfocus=" if (this.value == '>>>Your Email Address... No Spam. I Promise.') { this.value = ''; }" type="text" class="text" tabindex="500" />