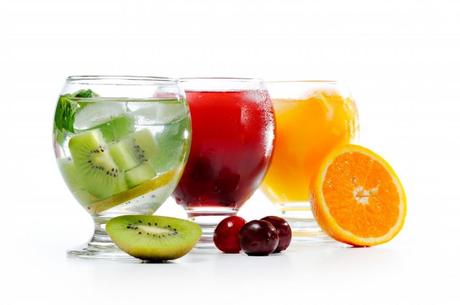 Indigestion is one of the common problems which almost all of us keep on suffering from. Time has changed when people used to face indigestion problems in their late mid ages. But today even a small kid complains about indigestion. There are numerous reasons which cause indigestion. Overeating, excessive smoking, consuming alcohol, stress, eating speedily, lack of sleep, etc… is some of the reasons which cause indigestion. People often run for medical consultation when they or their child suffer from indigestion. But instead of allopath, it is beneficial and advisable to check out the natural remedies for curing indigestion. Our dietary intake has a direct impact upon our digestion system. Hence, by consuming natural juices, people can surely cure indigestion.
Explore the best natural juices that helps in Digestion:
Lemon Juice-

Lemon acts as a reliving agent by stopping the formation of acids within stomach. By consuming lemon juice or water, the person gets immediately relieved from indigestion. Lemon eradicated harmful toxins from the body.

Ginger Juice-Indigestion can be cured by diluting the ginger extracts in warm water along with few drops of honey. Such beverage should be consumed on daily basis.
Aloe Vera-Aloe Vera is a popular herbal ingredient which is a remedy to several problems especially digestion. By consuming Aloe Vera extracts in water, a person can indeed relieve himself or herself from the uneasiness of indigestion.
Coriander-Coriander is a cooling agent for stomach. Adding fresh coriander juice in water along with salt solves the problems of indigestion.
Orange Juice-Orange juice is an effective solution for curing chronic indigestion. It channelizes the smooth gush of digestive juices inside stomach. This results in improvising upon the digestion system and boosts appetite.
Pineapple Juice-Pineapple contains high amount of enzymes that are boon for curing indigestion. By consuming half glass of pineapple juice post meals on a daily basis indeed curbs indigestion. Apart from this it also cures other digestive disorders.
Papaya-Papaya is considered to be a best fruit for curing stomach related problems. A plateful of papaya in morning or evening is simply great for easing digestion process. Apart from this, people can consume papaya in the form of papaya shake as well. It cools the stomach and reduces inflammation as well. It stimulates the digestion process.
Fennel Juice-Fennel Juice is a cooling beverage for stomach. It eradicates all the toxins from the stomach and clears the digestion system. It aids in stimulating easy digestion.
Jal Jeera with Mint-Jal Jeera with Mint is also a great juice or beverage for curing indigestion. It can be consumed on regular basis as well.
Mint and basil Juice-Mint and Basil are herbal as well as natural ingredients for curing various problems related to our body. Mint is a cooling agent which aids in curing stomach related problems. Basil has medicinal properties which cures numerous problems. It is great for stomach. It cures all digestion related issues and clears the digestion process.