~ Native Box ~
Classic
July 2014
Native Box Winter 2014 Beauty!
Native Box Winter 2014 Baby!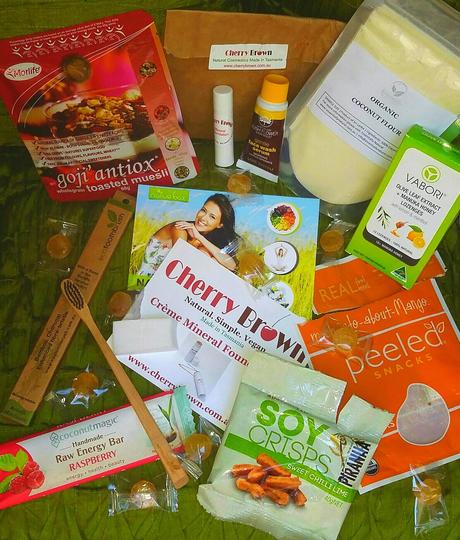 Get all this for just $22.00 per month!Native Box also offer a great range of other boxes including,
Beauty
Vegan
Baby
Men's
Super Size
All packed full of a huge variety of Eco Friendly products!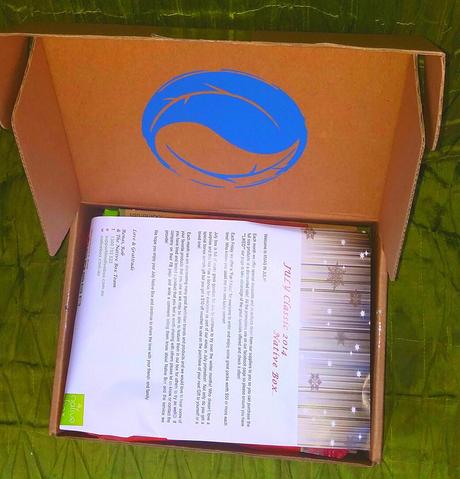 To celebrate
Christmas
in July (why not right!)let's take a peek at what's inside!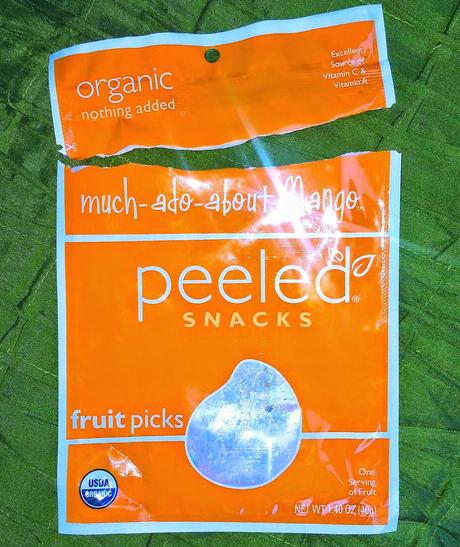 Peeled Snacks Organic Mango PiecesRRP: $3.95 (40g)Obviously these couldn't be resisted and we're quickly completelydevoured as soon as I opened the box by my husband and I!They were so delicious, oh my gosh I want more!!http://www.justsnacks.com.au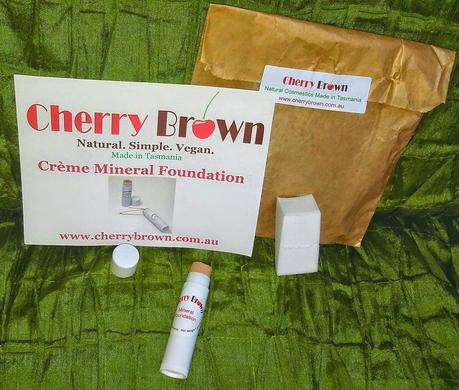 Cherry Brown Creme Mineral Foundation 5gWarm Beige (Sample)RRP: $29.95 (15g)On first look, this foundation looked really dark for my skin tone, but when I switched it, it seemed to match my skin's shade quite well,so I'm looking forward to trying it as it's moisturising, doesn't clog poresand contains jojoba oil & sunflower wax.I also love that is came with its own little applicator sponge which I knowfrom many years of trial and error gives you a more flawless finish bydiminishing pores, fine lines and other minor imperfections like acneand scaring.http://www.cherrybrown.com.au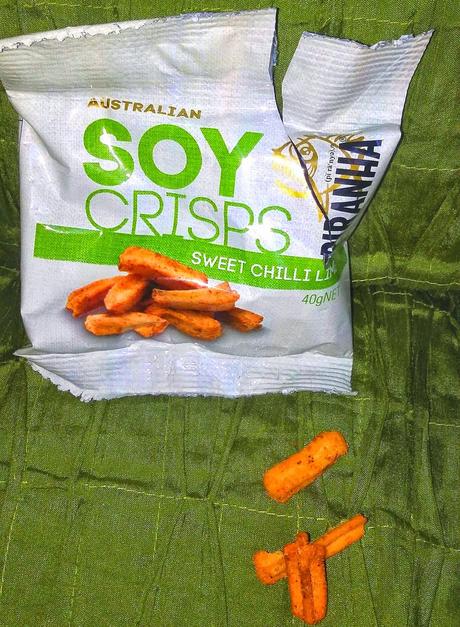 Piranha Australian Soy CrispsSweet Chilli Lime (40g)Unlike some healthier chip alternatives, these are actuallyfull of zesty flavor both in the crisp itself and the outside coating.They definitely haven't skimped on the coating, all the crispsare totally coated in it which make them look even yummier! http://www.piranhacorp.com.au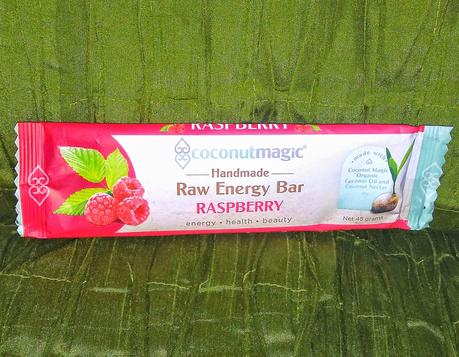 Coconut Magic Raw Energy BarRaspberry (Full Size)RRP: $4.20 (45g)I've already eaten this (I couldn't resist!) and it was so yum!!Who doesn't love raspberries for starters, the coconut reminds me ofa cherry ripe with the bar having the texture of a solid fruit slice.Also contains dates, almonds, goji berries & cashews!http://www.coconutmagic.com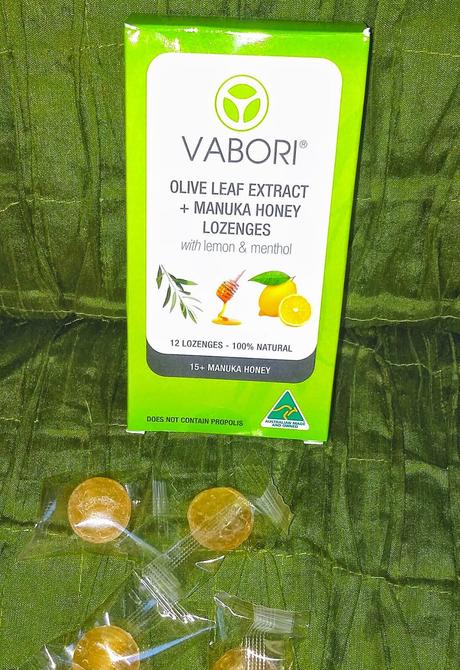 Vabori Olive Leaf + Manuka Honey Lozenges(Full Size)RRP: $7.99 (x15 per box)There couldn't be a more perfect time of the year to have some of theseon hand both at home, in the car and in the purse. These give relief to a dry, sore throat & taste soothing and delish too.http://www.vabori.com.au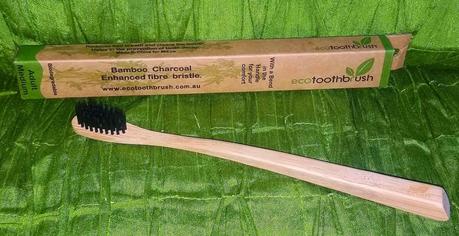 Go Green At HomeEco Toothbrush (Adult Medium)RRP: $39.95 (Box of 12)This has been cleverly crafted with a slight bend in the handle,is biodegradable as are the bristles as well!http://www.ecotoothbrush.com.au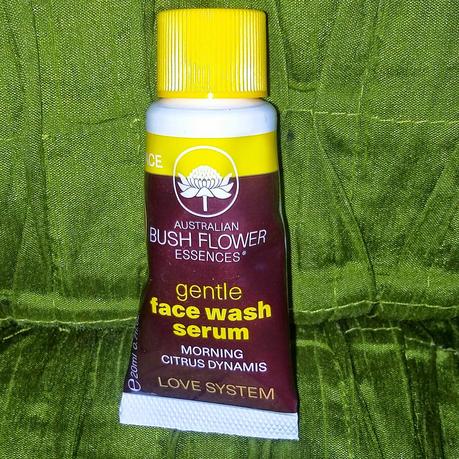 Australian Bush Flower Essences
Gentle Face Wash Serum 20ml (Sample)
RRP: $19.95 (50ml)
Contains essences of angelsword, bauhinia, billy goat plum, bottlebrush,
five corners, fringed violet & macrocarpa.
http://www.ausflowers.com.au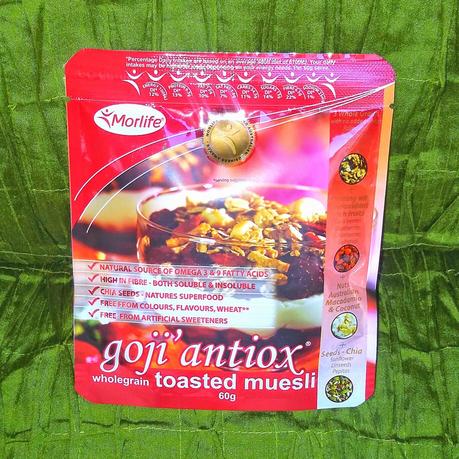 Morlife Goji Antiox Wholegrain Toasted Muesli
Sample (60g)
RRP: $10.95 (400g)
        $21.95 (1kg)
There is nothing I love more than toasted muesli for breakfast.
Usually with plain, natural yoghurt and added fresh fruit.
(Whatever is left over from the other fruit bats in the house!)
This contains oats, barley, rye, honey, rice bran straws, prime juice, goji,
macadamia, sultanas, sunflower seeds, linseeds, pepitas, dried cranberries,
dried blueberries, coconut chips, chia seeds + more!
http://www.morlife.com.au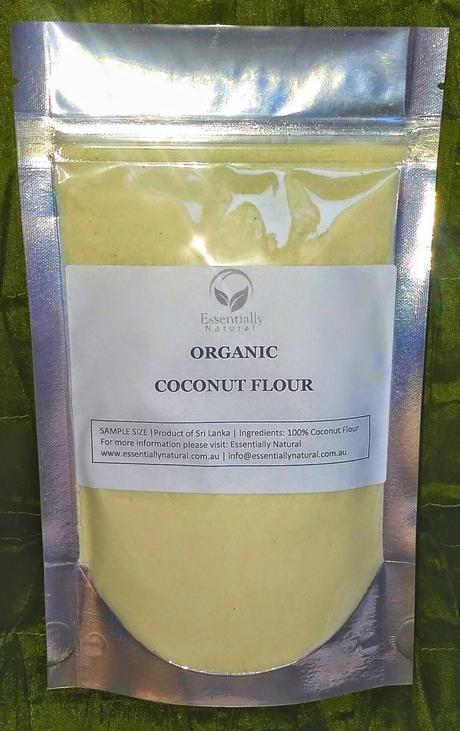 Essentially Natural Coconut Flour(Sample)It is so weird I received this when I did, because that very same morningmy husband was actually talking to me about coconut flour as it popped upin our random conversation! So this will be great fun to use. I'm not surehow I'll be using it just yet, but I'm very keen to see how it goes and tastes!http://www.essentiallynatural.com.au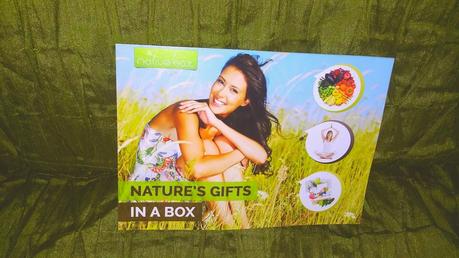 Are you subscribed to any of Native Box's boxes?
Love Candy! xo
Missed yesterday's post? Native Box Baby Winter 2014
Have you entered my GIVEAWAY? Win My Beauty Stash!
Let's follow each other! Facebook | Twitter | Youtube | Instagram | Pinterest
* This box was kindly sent to me for review
* All opinions & photographs are my own
* No affiliate links have been used