~ Native Box ~
Baby
Winter 2014
(Click here to see the winter BEAUTY Native Box!)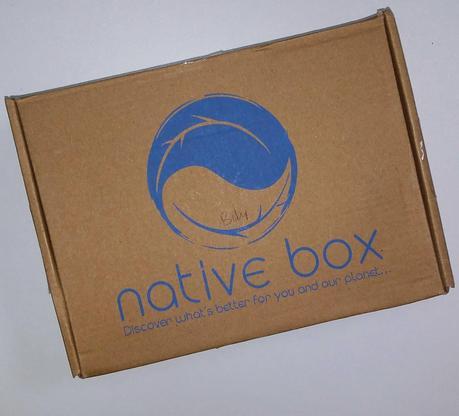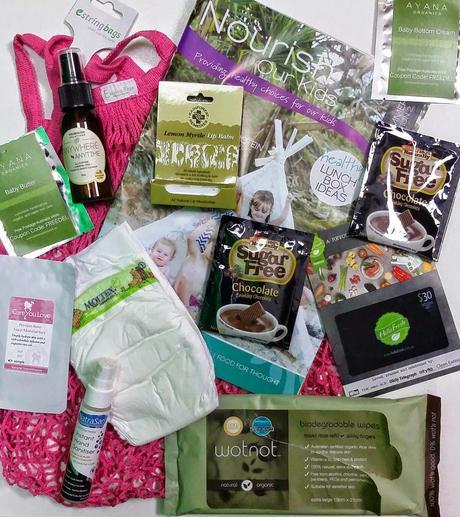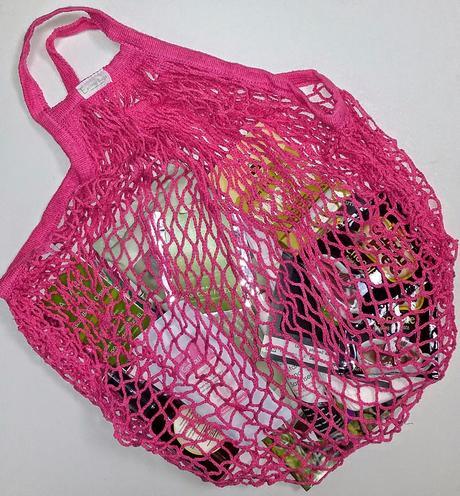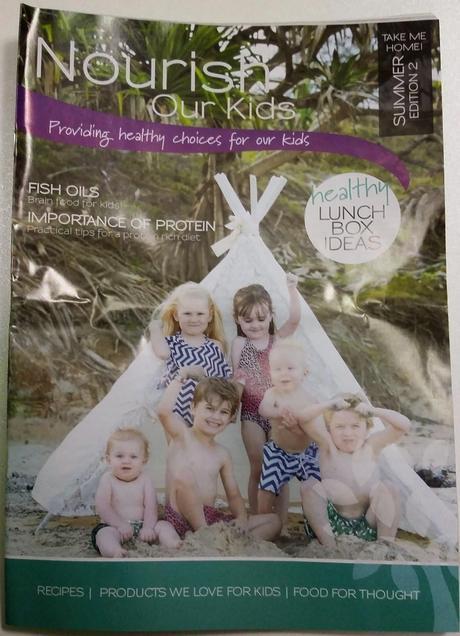 Nourish Our Kids
A free magazine for parents packed full of tips, tricks, recipes, dealsand more. A great read when you get a spare few minutes!https://www.facebook.com/nourishourkids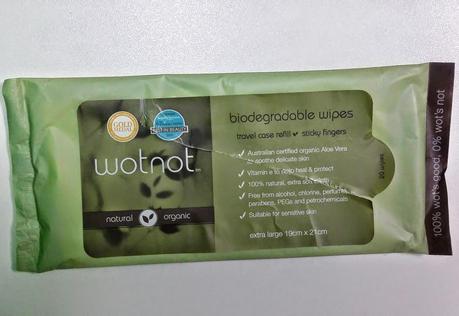 Wotnot Natural Organic Biodegradable Wipes
20 pack (Extra large)I've used these many times, they're fantastic!RRP: $2.95http://www.wotnot.com.au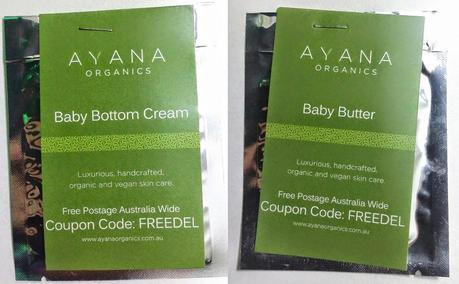 Ayana Organics
Baby Bottom CreamRRP: $19.50 (60ml)Baby ButterRRP: $33.00 (250ml)http://www.ayanaorganics.com.au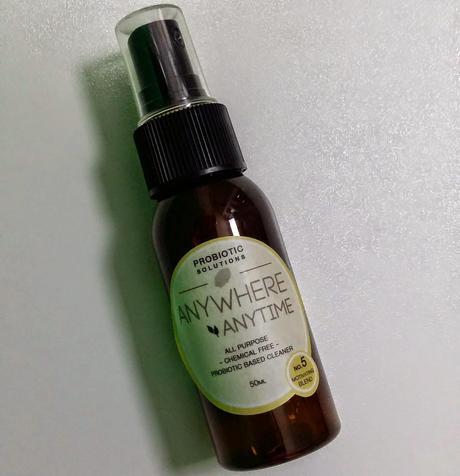 Probiotic Solutions Anywhere Anytime
(Full Size) 50mlAll purpose, chemical free, probiotic based cleaner.This cleverly concocted bottle contains a blend of ingredientsspecifically formulated to stimulate your scenses, motivatingand energizing your body ready to tackle any cleaning job!Cool! :)RRP: $10.00http://www.probioticsolutionsonline.com.au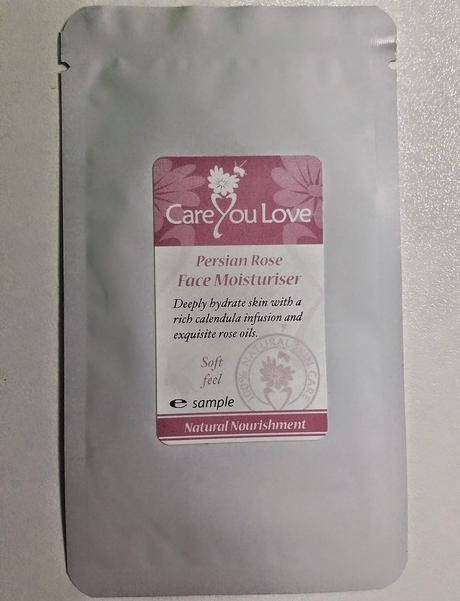 Care You Love
Persian Rose Face Moisturiser(Sample)RRP: $21.95 (Full Size 50ml)http://www.cuurleav.com.au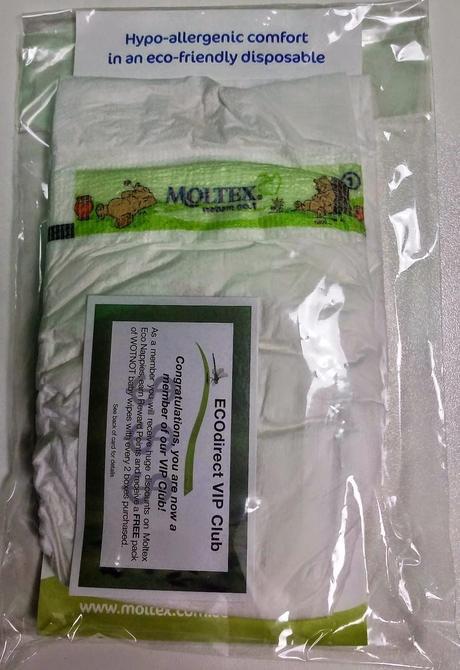 Moltex Eco Nappy
(Generously Sized Newborn)Get great discounts and freebies with your purchases when you sign upto their VIP club!RRP: $18.95 (Newborn x28 Pack)http://www.ecodirect.com.au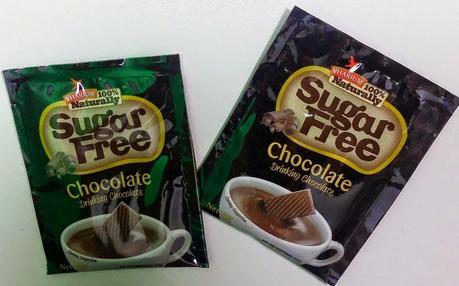 Vitarium 100% Naturally Sugar Free Drinking Chocolate
x2 15g eachFree from gluten, nuts, wheat, egg, yeast & GMO. RRP: $7.50 (200gm)http://www.vitarium.com.au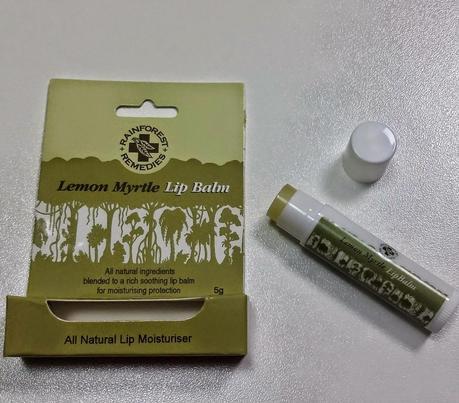 Rainforest Remedies Lemon Myrtle Lip Balm
5g (Full Size)RRP: $6.50http://www.rainforestremedies.com.au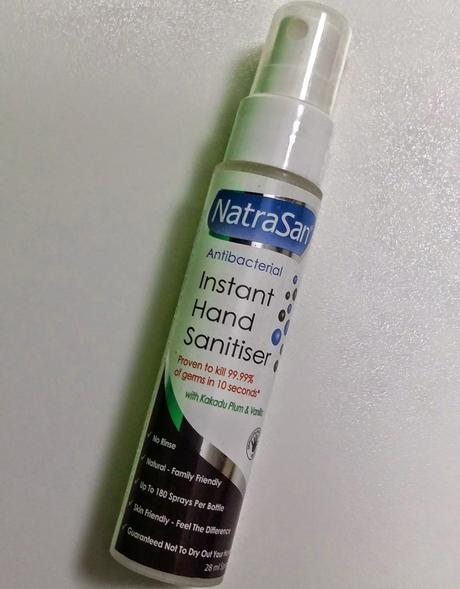 NatraSan Antibacterial Instant Hand Sanitiser
28ml Dermatology Tested!Contains Kakadu & VanillaRRP: $3.50http://www.natralus.com.au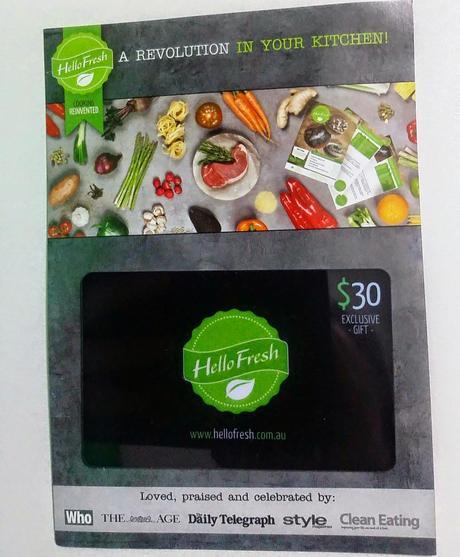 Hello Fresh $30 off Voucher
I have received a few of these gift cards now and to be completely honestI'm not all that impressed. I mean, their boxes look amazing, but to me,they're way overpriced and with the cheapest box available being pretty muchdouble what the voucher is worth so it just isn't worth it for me, and their site not allowing you to redeem morethan one voucher per order, I think I'll pass. http://www.hellofresh.com.au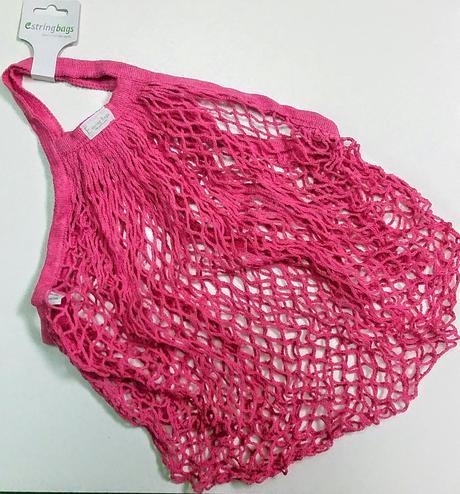 Estringsbags 100% Cotton Handle Carry Bag
Pink Cherry Blossom! (Also available in black, cream, orange, red & green)RRP: $4.0010% of every Pink bag sold goes to the NBCF! Awesome!
Which item from the box looks like something you'd like to try the most?
Love Candy! xo
Missed yesterday's post? My Daughter Turns 3!
Have you entered my GIVEAWAY? Win My Beauty Stash!
Let's follow each other! Facebook | Twitter | Youtube | Instagram | Pinterest
* This box was kindly sent to me for review
* All opinions & photographs are my own
*No affiliate links have been used