09/05/2011
*This post is courtesy of Shannon Cuttle at Safe Schools Action Network*
Take a stand for inclusive safe schools on October 5, 2011.
The annual National Safe Schools Day highlights students, teachers, schools and communities speaking out and taking action in building inclusive safe schools and spaces during Bullying Awareness Month in October.
Last year over 31 cities nationwide participated.
Organizations, k-12 schools, colleges and local communities took action on National Safe Schools Day with rallies, candle light vigils, student assemblies, classroom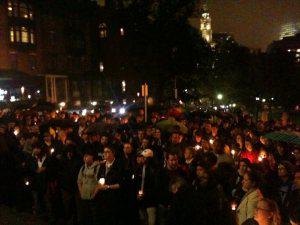 discussions, community service projects, letter writing campaigns, training's, GSA events and also by wearing the color purple in support of safe schools and anti-bullying.
What will your school or local community do on October 5th to spread awareness and to speakOUT for inclusive safe schools free from bullying and harassment?
Join the movement for inclusive safe schools today.
Share your commitment to building inclusive safe schools by taking action, spreading awareness, support and resources. Join us on October 5th in making it better now.
Make safe schools a priority in your local community. Together we can create inclusive safe schools and spaces for all students and teachers.
Join us on Facebook.
Follow us on Twitter @safeschoolsNOW  #safeschools

Look for lesson plan resources  for National Safe Schools Day and Bullying Awareness Month and support information coming soon.