09/20/2011 – by Cynthia Wright
The National Lesbian and Gay Journalists Association recently formed a partnership with the organization, UNITY: Journalists of Color. UNITY, an organization whose goal is to promote newsroom diversity announced with NLGJAon Monday that the latter organization will be serving on the board of UNITY and participating in the annual convention in Las Vegas next year.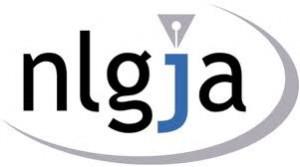 Logo
NLGJA will have four seats on the executive board, increasing the total amount of board members back to 16.
This appears to be damage control for UNITY, who in recent months lost the alliance of the National Association of Black Journalists (the largest organization of the group). However, the two organizations are in discussions to reunite for the 2016 UNITY convention.
David Steinberg, president of the NLGJA that the reasoning behind the partnership is to provide fair and accurate coverage of lesbian, gay, bisexual and transgender people in the media, allowing for a different type of diversity to be showcased in the media.
Joanna Hernandez, the president of UNITY wholeheartedly agrees: "Our alliance will be stronger with NLGJA on board. It expands our mission to embrace diversity broadly, which is a logical progression for UNITY."