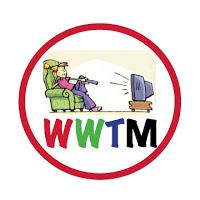 The answer to Wednesday's Trivia Question: Phillip Phillips was last years American Idol winner. FIRST FIVES: Heather Doyle, Bill McLaughlin, Sue McNamara, Neil Moffatt, & Andrea Walters Honorable Mention: Brian Gould Tuesdays Broadcast Top 5 
The Voice-NBC 3.1/9.9
Dancing with the Stars-ABC 2.6/14.9
NBC News:Devastation in Oklahoma-NBC 2.0/8.1
So You Think You Can Dance-FOX 1.9/4.5
Grimm Season Finale-NBC 1.7/5.2
Tuesday's Broadcast Trendrr Top 5
Dancing with the Stars-ABC 204,630
The Voice-NBC 168,046
So You Think You Can Dance-FOX 67,660
The Vampire Diaries-CW 61,117
Grimm-NBC 41,027
Tuesday's Cable Top 5
NBA Playoffs-ESPN 1.9/4.6
The Big Bang Theory-TBS 1.3/3.0
Deadliest Catch-Discovery 1.1/2.4
Bad Girls Club-Oxygen .8/1.7
Bad Girls Club All Star Battle-Oxygen .8/1.9
Tuesday's Cable Trendrr Top 5
The Bad Girls Club-Oxygen 198,941
NBA Playoffs -ESPN 142,338
Bad Girls: All Star Battle-Oxygen 106,682
Chopped-Food 42,553
Stanley cup Playoffs-NBC Sports 35,224
Modern Family
Last nights season finale of Modern Family was perfect, mainly because...NO LILY! That made me happy.  We've never met Phil's Mom before, and now we never will because...she died. Not sure what she died of but Phil and his Dad didn't seem THAT sad.  The entire family flew down to Florida for the funeral.  Lots of funny moments.  Cam stirring up trouble with the ladies in the complex and of course he can play Mah Jongg, makes complete sense.  Phil's Mom's last wish was for Phil to fix up his Dad with a women down the street, so Claire and Phil pretended to be vacuum cleaner sales people without vacuums to meet her.(Does anyone even go door to door to sell anything other than Jesus these days?) It didn't go well, but Phil ended up pouring his heart out to Annie Fitzsimmons anyway.  Funny, I always think it's only old Jewish families that retire to Florida, but in last nights episode, pretty sure my theory was blown to pieces. The Dunphy's aren't Jewish, Annie Fitzsimmons obviously wasn't, neither was Charlotte the slutty woman who took Jay's virginity who coincidentally lived across the street from the Dunphy's.  Was it my imagination or did Gloria give Hailey about some cleavage enhancing advice? They just seemed THERE all of a sudden. Thoughts? Not sure if Mitch and Gloria's trip to the hottest courtroom ever was before or after the Florida trip, but his stint to help Gloria out of her mistaken prostitution charge lead him to the realization that he misses the courtroom and wants to go back to trial law setting him up for a career change next season maybe?  Loved the ending with Luke and Manny sipping lemonade in rocking chairs talking about the weather and how time flies.
Nashville
Wow! What a perfect season finale!  Nashville was SOOO juicy last night. As I predicted, the second anyone in a primetime drama says "your secret is safe with me" we know the secret will be out any minute and that's exactly what happened.  Maddie told Deacon she thought he was his daughter, he confirmed it with Rayna seconds before she had to go on stage and perform with Brad Paisley.  I guess Mrs. Paisley got Mr. Paisley to help out during his day off.  Fine by me, I love Brad! Deacon went off the deep end and blew his 13 years of sobriety. Now we know why Rayna didn't tell him she was preggers back then...he's a really mean, dangerous drunk.  Gunnar called Scarlett and Coleman to come help Deacon  but he fooled them. He took a shower (so we got him wet and in a towel..thanks writers!) But then it was back to trouble with Rayna and you knew the second they got in a car arguing that a car accident was imminent. Man I could SO  be a writer on one of these shows.  Teddy's got it coming at him from all ends.  He's getting divorced, his non paternity secret is out, he's getting investigated for embezzlement,  beaten up by Deacon and if all that wasn't enough, his mistress is pregnant.  Honestly...GOOD, I can't stand him! Juliette was in bad shape after her Mom's death. She came to her senses and blew off the CMA's and her award for Best Female Vocalist to sit by her Mom's coffin and cry her eyes out. Gotta admit, her touching her in the coffin creeped me out a bit. Gunnar came clean about stealing his brothers songs and his fake outlaw act, but that wasn't enough for Scarlett.  She went and performed with Avery which freaked Gunnar out enough to get him down on one knee and propose. Gunnar walked in on Will and a woman which is odd since Will's gay, but he's trying to keep the rumors at bay. Tough to do when there are so many hot guys in Nashville he could be playing around with.  Scarlett's season finale wardrobe was the best of the worst this season...legwarmers? Are they back? Don't think so and if they are, I wouldn't think you would need them in Nashville ever.
NEWS & INFORMATION
-CBS and Broadway are staying in business for a while.  CBS extended it's deal to broadcast the Tony Awards through 2018.  Just curious...did anyone else even want them?  Doubt it.  Good for you CBS loyalty is important.
-TLC is bringing back the NBC show Who Do You Think You Are. This is the one where celebs get special access to find their family history and learn about their roots. It's actually pretty interesting. Christina Applegate, Cindy Crawford, Zooey Deschanel and Chris O'Donnell have already agreed to participate. The shows supposed to be back on July 23rd.
- The 3rd Annual Television Critics' Choice Television Awards Nominations were announced yesterday. Here are some of the bigger categories: Best Comedy Series The Big Bang Theory – CBS
Louie – FX
The Middle – ABC
New Girl – FOX
Parks and Recreation Veep – HBO Best Drama Series-THIS CATEGORY IS NUTS...Who would you chose? The Americans – FX
Breaking Bad – AMC
Downton Abbey – PBS
Game of Thrones – HBO
The Good Wife – CBS
Homeland – Showtime
Best Reality Series Duck Dynasty – A&E
The Moment – USA
Pawn Stars – History Channel
Push Girls – Sundance
Small Town Security – AMC
Wild Things with Dominic Monaghan – BBC America Best Reality Series - Competition Chopped – Food Network
Face Off – Syfy
Shark Tank - ABC
So You Think You Can Dance – FOX
Survivor – CBS
The Voice – NBC
Best Reality Series - Competition Chopped – Food Network
Face Off – Syfy
Shark Tank - ABC
So You Think You Can Dance – FOX
Survivor – CBS
The Voice – NBC Best Reality Host Tom Bergeron (Dancing With the Stars) – ABC
Cat Deeley (So You Think You Can Dance) – FOX
Gordon Ramsay (Hell's Kitchen/Masterchef) – FOX
RuPaul (RuPaul's Drag Race) – Logo
Ryan Seacrest (American Idol) – FOX
Kurt Warner (The Moment) – USA Best Talk Show Conan – TBS
The Daily Show with Jon Stewart – Comedy Central
The Ellen DeGeneres Show – Warner Brothers Television Distribution
Jimmy Kimmel Live! – ABC
Late Night with Jimmy Fallon – NBC
Marie – Hallmark Channel
-181.9 million Americans watched 38.8 billion online videos, and an all-time high of 13.3. BILLION video ads in April 2013. This was down a tiny bit vs. March.
The top-five video properties/networks by unique viewers:

Google/YouTube (154.6 million); Facebook (62.7 million); VEVO (52.9 million); NDN (45.3 million); and Yahoo (45.1 million).

The top-five video ad properties by views:

Google Sites (2.42 billion); BrightRoll (2.17 billion); LiveRail (1.69 billion); Adap.tv (1.48 billion); and Hulu (1.44 billion).

Google's stillfirst with 13.02 billion

Time spent watching video ads totaled 5.1 billion minutes

Hulu delivered highest number of ads per viewer, with an average of 63
-Congrats to Jerry Seinfeld for winning a Webby Award for his performance in his online show, one of my faves, Comedians in Cars Getting Coffee.  The Webby's were given out oon Tuesday night.
Thursday's Trivia Question
: In last night's season finale of Modern Family, what was Phil Dunphy's Mom's name?


NOTE: WWTM is off for the holiday weekend starting tomorrow.  Not sure if I'll be watching much or if I'll have anything to say, but check the Facebook page or Twitter...if I do have anything, I'll post it there.  Have a GREAT Memorial Day Weekend! Break out your whites!

WWTM-Kristy

Like me on Facebook at Watching Way Too Much

Follow me on Twitter at [email protected]

http://watchingwaytoomuch.com

[email protected]