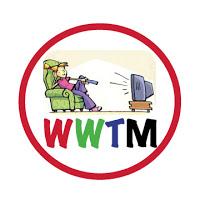 THE ANSWER TO THURSDAY'S TRIVIA QUESTION: The Wire took place in MARYLAND
FIRST FIVES:Mike O'Dea, Allison Schwartz, Brian Gould, Alex Nagler & Larry Price
HONORABLE MENTION: Brett Blattman 
THE NUMBERS 
Wednesdays Broadcast Top 5
Empire-FOX 5.5/13.7
Modern Family-ABC 3.0/8.7
The Goldbergs-ABC 2.4/7.3
The Middle-ABC 2.2/7.9
Criminal Minds-CBS 2.0/10.0
Wednesday's Cable Top 5
Big Bang Theory-TBS .9/2.2
American Dad-Adult Swim .9/1.9
South Park-Comedy Central .8/1.3
Teen Mom-MTV .8/1.3
Worst Cooks-Food .6/1.5
Wednesday's Twitter Top 5 Primetime Ratings  Empire-FOX 634,000 Tweets
Criminal Minds-CBS 34,0000 Tweets
Law & Order SVU-NBC 27,000 Tweets
Survivor-CBS 23,000 Tweets
South Park-Comedy Central 15,000 Tweets
Late Night Ratings for the Week of 9/21/15-9/25/15 Fallon 1.0/3.5 Colbert .7/3.2 Kimmel .5/2.5 Seth Meyers .5/1.6 James Corden .3/1.3 Conan .2/.4 Carson Daly .3/.9 THE SHOWS 
Nashville I don't know why I thought Deacon and Rayna (or Fitz and Olivia for that matter) would be different. Once the couple in any show, who could never be together, finally gets together, things can never go smoothly…ever! Last season, Deacon was desperately in need of a liver or a kidney or some body part. It took all season to get his sister Beverly to give one up, but she finally did. Of course there were some complications and Bev is still in the hospital. For the past two episodes, Deacon hasn't spent a single moment snuggling Rayna, the woman he needed to be with for a million years, he's been sleeping next to his sister instead. I get it, he feels guilty and grateful and he should be there for her. Finally Bev turned a corner and Deacon went home to get busy with Rayna. One problem, Bev coded and is now on life support. Guarantee you this sends Deacon into a downward spiral and he drinks again which makes Rayna run for the hills. Unless they already know that this is the last season for Nashville in which case Rayna will give Deacon the strength and support  he needs to get through his sister's death and then we get the wedding we all desperately need before the shows end. In the mean time, Rayna's trying to save her label, so she hops on a plane, takes a ride with some guy her kids love and pitches him Highway 65. I'm betting he signs, I'm also betting, now that Luke cut Will Lexington loose because he's gay, that he too will sign with Rayna. Scarlett's wearing way too much makeup now that she's dating the doctor. The doctor pretty much wrote his own death sentence when he dismissed revealed to Gunnar that he totally doesn't support Scarlett's musical dreams. Now that Will's, Avery, Gunnar and baby Cadence are living together, maybe they should form a band and call it Three Men and a Baby? Totally thought Juliette had turned a come to her senses and she was  finally going to give the working Mom thing a chance, but one crazy up the back poopy diaper and she's back on a plane, back to the booze and GONE. New phone, new number, she's just not into dirty diapers. Even I'll admit that the crying over the music at the concert was super annoying, but I'm sure Baby Cadence wasn't digging those giant fake Beats on her tiny noggin either. I'd cry too if my superstar Mom got me fake Beats. Where's the love?
Scandal BE THE ADULT…BE THE ADULT…BE THE ADULT. You know you're going to be using that one for a while, right? Olivia Pope must truly have a red velvet VaJayJay or something. Fitz's brain just shuts down when he's had a dose of RVJJ for a night. His big plan, divorce Mellie and introduce America to their new favorite mistress. COME ON FITZ, everyone knows that just won't work. Mellie knows it and had a decent plan, Abby, Cyrus Mrs. Degeneres and even Olivia knew it but only until the super crazy Ricki Lake lookalike VP made him come to his senses, did Fitz do some course correcting. While Fitz and his team were working things out at the White House, Liv, Jake, Quinn and even a "fixed" Huck were out "Poping." Liv needed to find a kid, which of course she did in record time. I knew the second I saw him that he was the one who killed his Dad and not his evil stepmother. Jake and Olivia did some spooning which made me think that maybe Olivia had changed her mind and she was going back to Noel. (Super cool idea Shonda…go get Scott Speedman to work in the White House!) Shocker…when Olivia got back into town and the paparazzi asked her if she was the President's mistress…SHE SAID YES! So was that Olivia being the adult? Not sure. 
THE OTHER STUFF -A while ago, FiOS dumped The Weather Channel, nobody really cared though. Well I'm sure The Weather Channel did. Now, FiOS dumped more outdoorsy channels. The Outdoor Channel and the Sportsman Channel gone.  I never even knew there was a Sportsman channel. Here's the thing. The people most interested in all of these channels are probably OUTSIDE and know the weather, know how to track a deer and are too busy hunting in the woods without screens to need to watch anything about it. Guarantee nobody goes mental without their Outdoor Channel or their Sportsman Channel. Taking the whole "Fish where the FIsh are" strategy, on all sides, to a whole new level. 
-USA Network cancelled Graceland after 3 seasons. 
-ABC Renewed 500 Questions 
Have a great weekend guys! 
Friday's Trivia Question
: The final NAME THAT STATE Trivia Question is...Where did CSI take place? 
WWTM-Kristy
Like me on Facebook at Watching Way Too Much
Follow me on Twitter at [email protected]
http://watchingwaytoomuch.com
[email protected]