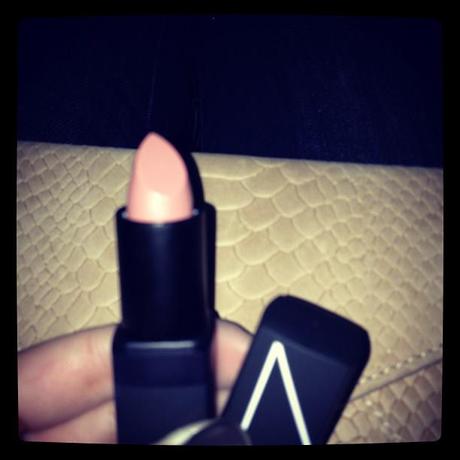 The immediate instagram of my new favorite color. 
When I was home for the holidays, I went shopping with my little brother and mom...
sidenote: my little brother (who is 15) did not know what to get me, so I asked him for a new powder brush, which is why the three of us went to sephora. I could not feel that badly about it because he left with new Ralph Lauren body spray....oh to be young boy. 
...back to the lipstick,I asked the women for a good everyday color and she pointed me to
Nars Cruising
. It is the perfect pale pink, but not too pale, considering I am pale enough I still wanted a little color. Sadly/with my luck it was sold out, thankfully I stopped by a sephora while in New Jersey and they had it!