NARS Cosmetics is thrilled to reveal the limited edition NARS Guy Bourdin Collection for Holiday 2013.   NARS Founder and Creative Director  discovered Guy Bourdin's work in the pages of French Vogue. It was then that Nars was first inspired to become a makeup artist. Today François Nars honors Bourdin's legacy with an entire limited edition collection for Holiday 2013 displaying bold uncompromising color and high-impact finishes in shades that launch us into his intriguing, high-fashion world.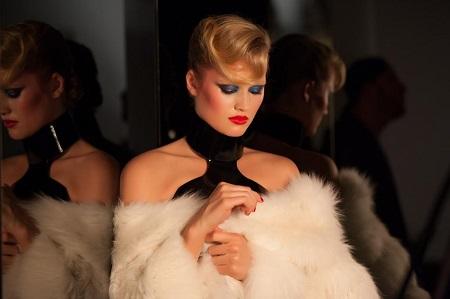 NARS Guy Bourdin Holiday 2013
The Guy Bourdin Holiday 2013 Collection is a brand, new limited edition collection of color.  The NARS Guy Bourdin Holiday 2013 Collection is a rather massive collection so this post will cover all the color cosmetics launching with the release and I'll follow up shortly with the gift sets and palettes.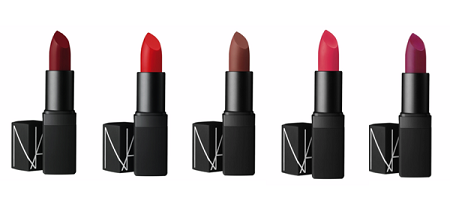 NARS Guy Bourdin Holiday 2013
With 17 shades, the Color collection features four nail shades, three blushes, and one new formula seen in the form of five eye shadows and five lipsticks – the Cinematic formulation was created exclusively for the  Holiday Collection.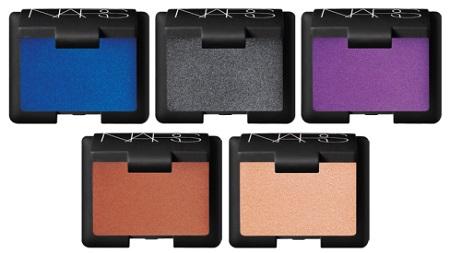 NARS Guy Bourdin Holiday 2013
Eye shadows have a velvety soft texture that glides on smoothly for high-impact color and statement-making effects. Cinematic Lipsticks impart brilliant, glossy shine with intense color saturation. Creamy and comfortable, Monoï butter and Vitamin E offer moisturizing and antioxidant/anti-aging properties, ensuring lips look well cared for and colorful. The Color collection launches on October 15th at NARS boutiques and online.
NARS Flagship Boutique
When François Nars launched his initial collection of 12 lipsticks in 1994, he had dreams of opening a namesake boutique. After years of searching for the quintessential spot, he found the perfect location in the historically landmarked neighborhood of Manhattan's West Village.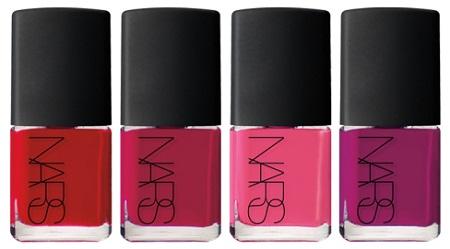 NARS Guy Bourdin Holiday 2013
NARS Cosmetics is a Shiseido-owned cosmetics and skin care company founded by François Nars, make-up artist and photographer. The cosmetics line began with twelve lipsticks sold at Barneys New York. Since then, François  has created various multi-use beauty products. The minimalist packaging was created by Fabien Baron and has been hailed as a modern design icon.
Product shades carry provocative names like 'Orgasm', 'Deep Throat', 'Striptease,' and 'Sex Machine'. NARS 'Orgasm' blush is one of their most top-selling products, being Best of Sephora's Best Blush for 2006, 2007 and 2008. They have developed an entire "Orgasm Collection," including blush, lip gloss, multiples, illuminators, and even nail polish.
Some of the most popular NARS products are blushes, bronzers, lipsticks, and their world famous eye-shadow palettes. The shadows are highly pigmented and come in an array of beautiful colours. They have been known to release products inspired by artist such as Andy Warhol using colours from one of his famous paintings 'Marilyn Monroe'. started his first advertising campaign doing the photography for the ads himself.