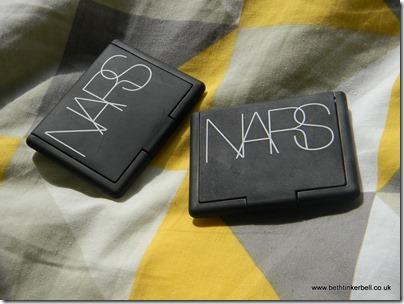 I am currently the owner of two NARS blushers, one which I have loved to death throughout Autumn and Winter, and the other I am really looking forward to using through Spring and Summer.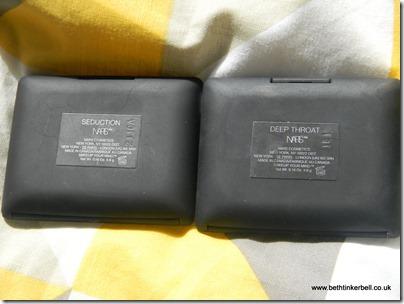 I've been wearing Seduction throughout Autumn and Winter, I picked it up at the beginning of October and it was my first dabble in NARS blushers. I think I made an excellent choice it's a nice plum shade which is nice and pigmented, I also really like that there's no shimmer in it. I use the Real Techniques Blusher Brush and find that it picks up a good amount of product and just makes it really easy to apply.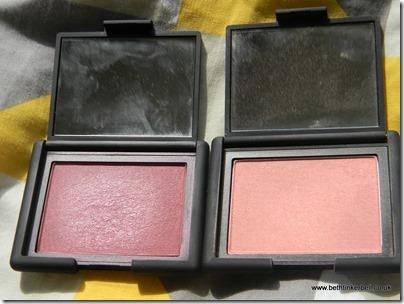 Now for spring I'm really looking forward to wearing Deep Throat which is completely different to Seduction. Again pigmentation is really good, but this time there is a little shimmer in Deep Throat, which should look really lovely in the sun. It's not as shimmery as Orgasm, so if you're not too keen on major shimmer then definitely try out Deep Throat.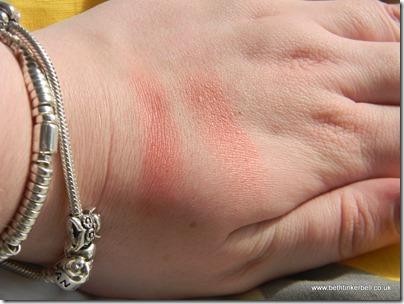 L – R: Seduction, Deep Throat
You can see in the swatches above that pigmentation is really good. I find them both really easy to blend but you can still have plenty of color without looking like a clown!
Have you tried either of these blushers, or any other NARS blusher?
Tink x