Naomie and Ben chose a classic Hollywood style to compliment her rich, golden dress designed by Savannah College of Art and Design student, Michael Badger. The Skyfall actress truly exuded elegance as she walked down the red carpet.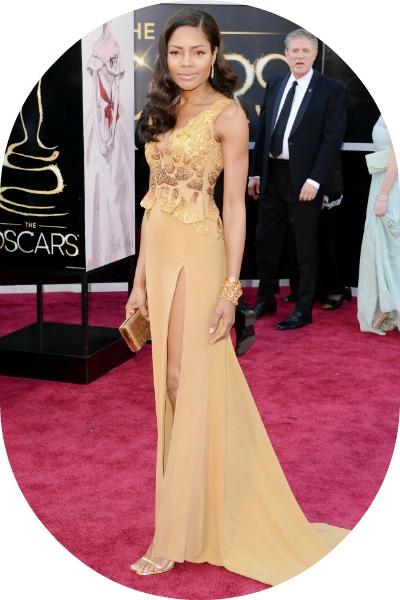 1. Starting with wet hair, spray Vidal Sassoon Pro Series Color Protect Spray for a smooth, soft base.
2. Create a low side part on either side of the hair and then blow the hair out.
3. Once dry, use a 1-inch curling iron to curl 2 -inch sections.
4. After all of the hair is curled, brush out into soft waves using a boar bristle brush.
5. Apply a small amount of Vidal Sassoon Pro Series Color Protect Gloss Crème over the top of the waves.
6. To finish the look, lightly mist Vidal Sassoon Pro Series Flexible Hold Hairspray to hold waves in place.