Nanshy has come out with another great new brush set. I've previously used their brushes and had only good things to say about them. Their foundation brush set is a great addition to have if you're starting out with makeup. I was very kindly sent their new 7 piece eye brush set* which I've been experimenting with for the past few weeks. The set contains 7 different synthetic eye brushes.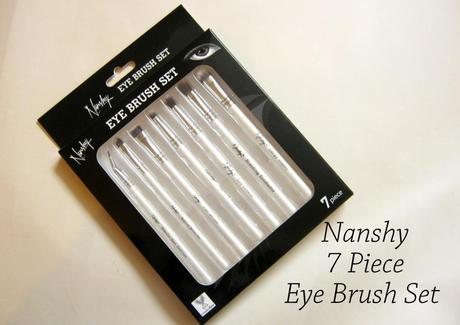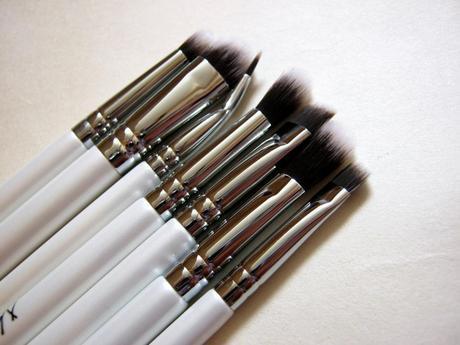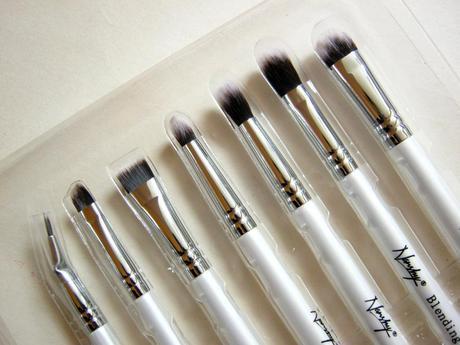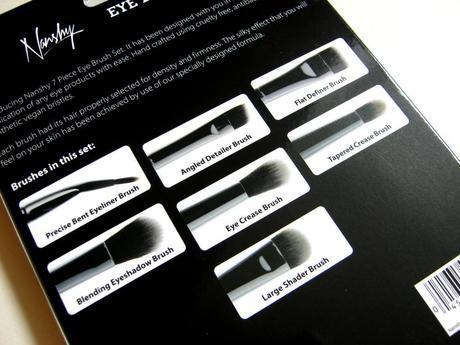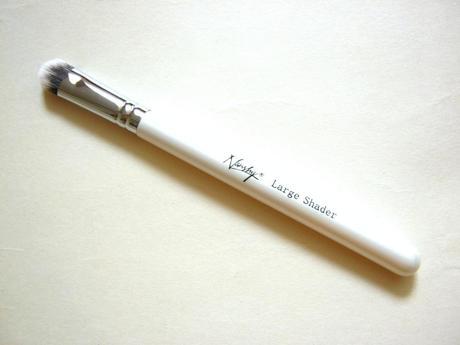 The large shader brush is my little favorite of the seven brushes. It's the perfect brush to have if you want something that can pack the color on. You can use this to add color to the whole of your lid and it does that really evenly. It's a very dense brush which I personally like.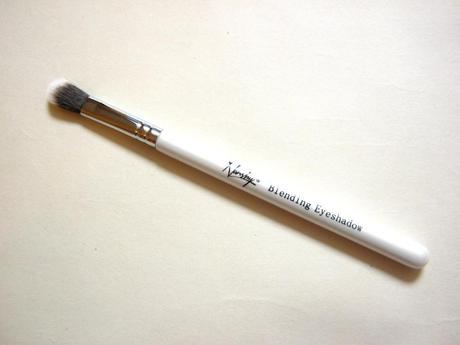 The blending eyeshadow brush, is a large blending brush. It's quite 'fluffy' in a way and very very soft. Great brush to blend out eyeshadow in the crease area and it does that really well.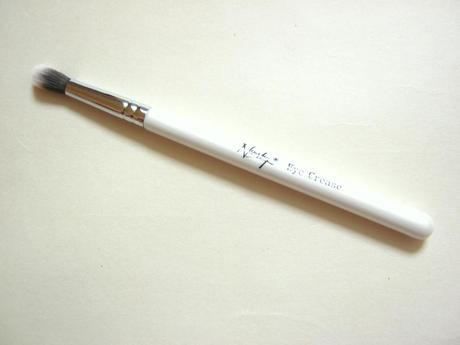 The eye crease brush is another blending brush but smaller than the blending eyeshadow brush. I love that the kit has two different sizes of blending brushes. This smaller one is really good to blend out the eyeshadow on your lower lash line because of its size.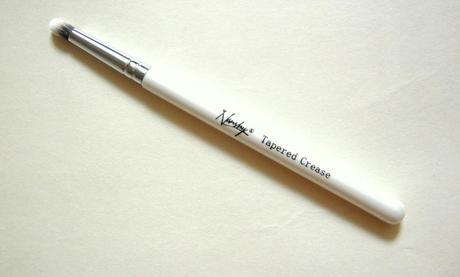 The tapered crease brush is perfect for a cut crease look. I love the domed shape to it. It's really soft but dense at the same time. It picks up the perfect amount of color. This is also great to add any kind of an eyeshadow to your inner corner.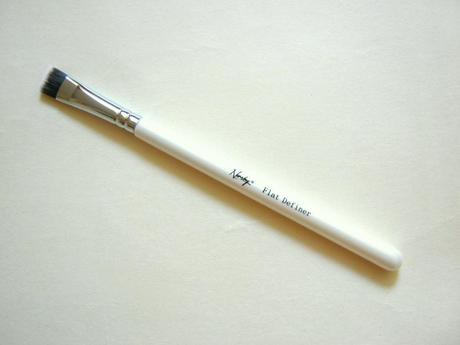 The flat definer brush is another favorite of mine. It has closely packed bristles which makes it a dense brush and this is lovely if you like to do your eyeliner using an eye shadow. It picks up the color well and is great for creating a sharp edge.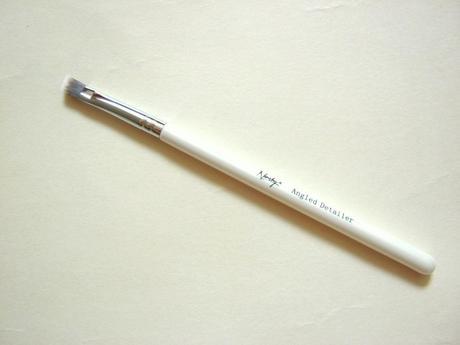 The angled detailer is a slanted brush. I mainly use this to do a smoky bottom eye and to do my eyebrows. Because of it's angle it's great for creating a sharp line which you would when doing your eyebrows (if you like that look).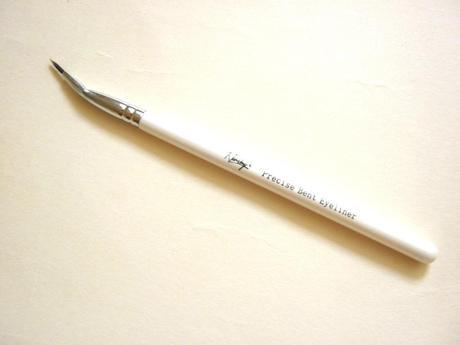 The precise bent eyeliner brush is a great addition to this set. I've been wanting this brush for a while and was really happy this came in the set! It makes eyeliner application really precise. I am still practicing with this as I am using a brush like this for the first time but it creates a great flick and adds a lot of sharpness. 
This brush set has every brush you'd need to create an amazing eye look. It has brushes that are more than your normal eyeshadow brushes. I adore the pearl white handles and love that the brush names are engraved on the handles. Once again I am super duper impressed with the quality of these lovely brushes. There has been no shedding at all. Even after washing them a few times. The brushes are also cruelty free. There are also illustration on the back of the pack in which the brushes arrived which is another great little detail added to these. Would I recommend them? Yes!If you're someone starting out with makeup then this is a great set to start with. At £29.95, you're getting 7 lovely brushes to create any eye look. You can purchase these from Beauty store 4 you and Amazon.
Have you tried any Nanshy brushes?Hareem x