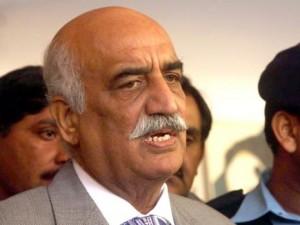 Syed Khursheed Shah, the federal minister of religious affairs, has said that the name of caretaker prime minister will be announced before March 16.
While speaking to a private news channel in Islamabad on Wednesday, Khursheed Shah said that general elections will be held on time and president will announce its date after consultation with all four chief ministers.
The minister insisted that the interim government will be established in the country after midnight of March 16, adding the elections in all provinces will be held on same day.