Whether you use wallpaper from wall to wall, or frame a single sheet as artwork, the use of this versatile wall covering is back in vogue.  Wallpaper studio Nama Rococo is pushing the boundaries of traditional wall coverings with their hand-painted and hand-screened wallpapers.  Their incredible work is inspired by the Old World, the influence ranging from Chinese scroll paintings to Funkadelic album covers.  With extensive art and printmaking education, including studies at the London Print Studio, Nama Rococo's founder Karen Combs turned her knowledge, experience and raw talent into a business whose products are not only beautifully artistic, but completely one-of-a-kind.
"Nama Rococo belives wallpaper can be musical.  Sound is form.  Tone is color.  We take flowing, lively shapes and knock them curiously off kilter.  Colors, luminous and rich, are made to dance across the paper and into the living space.  We experiment constantly, conjuring up hues that are fresh and alive!  It is our romance, our love affair.  On our palette there is never a dull moment.  We use acid free French paper and artist's pigments and mediums.  To us, wallpaper is simultaneously a panting, parade and symphony."  -Nama Rococo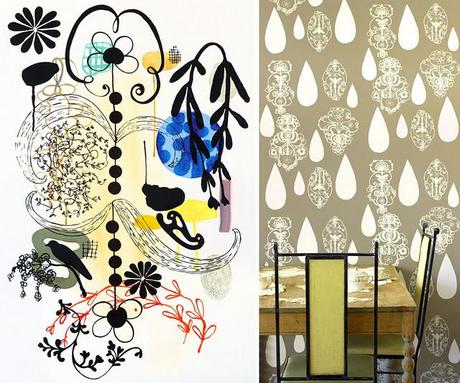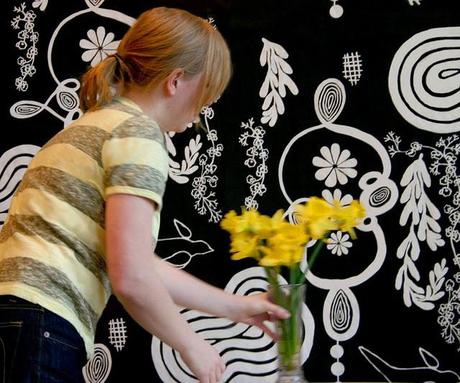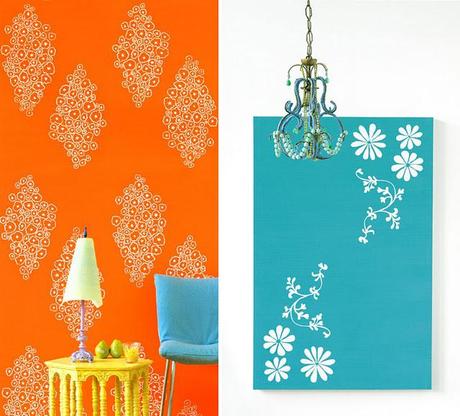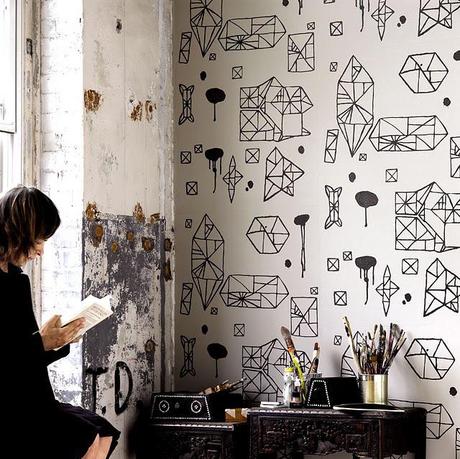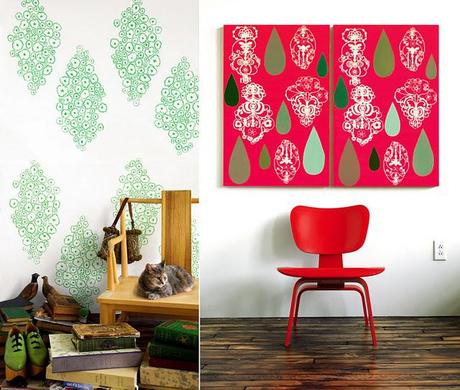 To view their entire collection visit Nama Rococo's website here.