Hello Ladies,
I hope you all had a wonderful week! Mine, was long.. I only had one day of nail mail. Today!!
Today's was the new Nailways Snowwhite Image plate set. I had to try them out right away. LOVE THEM!!
I had no luck at all with one of the plates, New Years plate would just not pickup or stamp or do anything. I wasn't very impressed. I sent an email letting the company know so I am just going to see what happens. I really only want a working plate so I am hoping they send one out. I took pics but it won't stamp or pickup so I can't show how they don't work you can't see anything.. Anyways, the rest of the plates worked wonderfully and also had a great Christmas plate. I love Christmas time images, decorations and basically anything that is Christmas related. 
Here are the images. I didn't take a pic of the plates but I can if anyone here wants to see them. If you click on the link above with the name of the set it will bring you to the site for you to check them out also.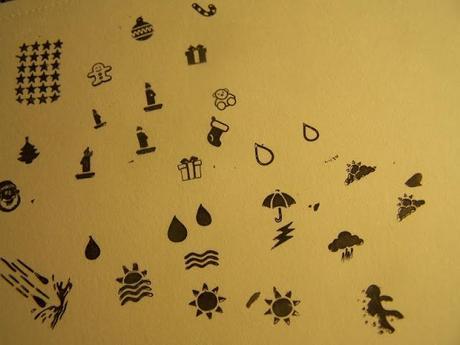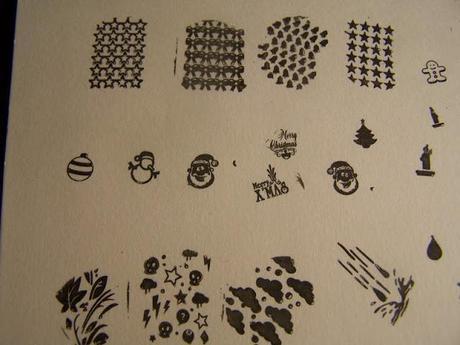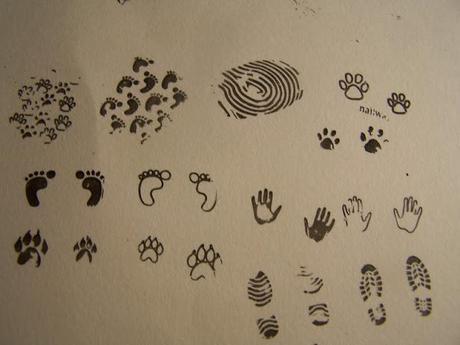 I got a little careless with these images cuz some of the feet and hand prints didn't stamp very well. I was just going fast to get them done. I really love the weather plate. The rain drops are so cute. The Santa's really stamped so good. Excited to start using them all. 
I just wanted to share my new finds. I also got a couple new plates, one is for Halloween.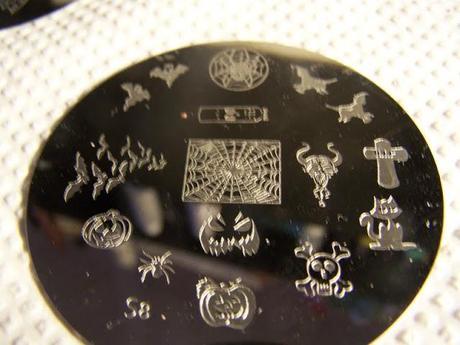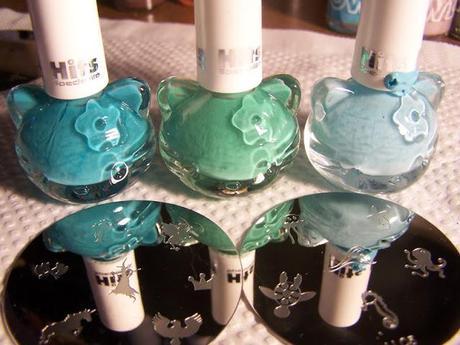 These ones were from Llarowe. Apparently they are out of the image plates but I am guessing they may be coming back but I don't know for sure.
I love the HK polishes. You can see the one of the right leaked in transit. I was very sad. This was my fav of the whole set, I contacted them and they say they are sending a replacement so I hope they honor that. 
Thanks so much for dropping by!
Take Care of You!
Nicky