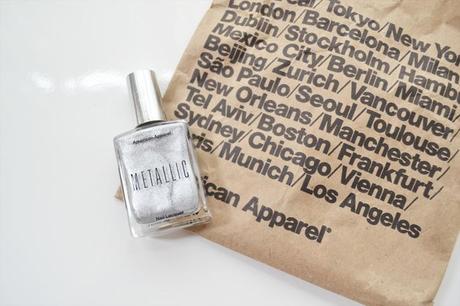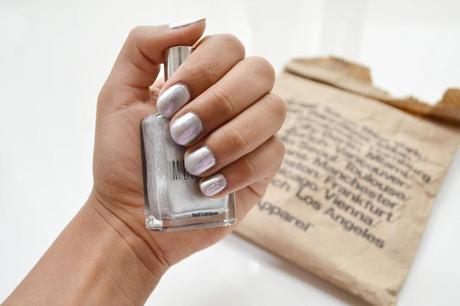 My nails are silver! This is a bit of a departure from my usual classic/dark/muted tones, but I'm really liking it. Very futuristic. I've been weirdly drawn to the light colours recently. Next on my list is Tipp-Ex white - I know I'm a bit late to the party on this one since we are heading into autumn, but no matter. I also really want to try silver nail wraps, like these.
This is American Apparel's Silver Jazz, and while I was there I had a little polish binge and also got a few from their neon range - another departure for me - which I can't wait to share. 
With this polish, I only needed two coats for opacity, so it passed my speedy manicure test, but alas, as usual it didn't last long for me (don't hate the polish, hate the nails). 
xx