Hi everyone!!
Wow!!  We've reached the end of the 30 Days of Colour challenge.  I can't believe the month has come to an end already.
Today's prompt is "swatchers choice" and I went with Nails Inc. Bruton Mews.  I got this polish from
Saira
in a set of four Nails Inc. polishes.  It's a deep green creme with a great formula.  It applies really well and is opaque in two coats.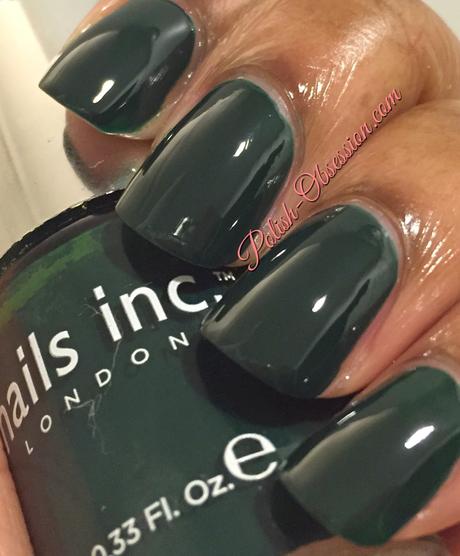 Artificial Light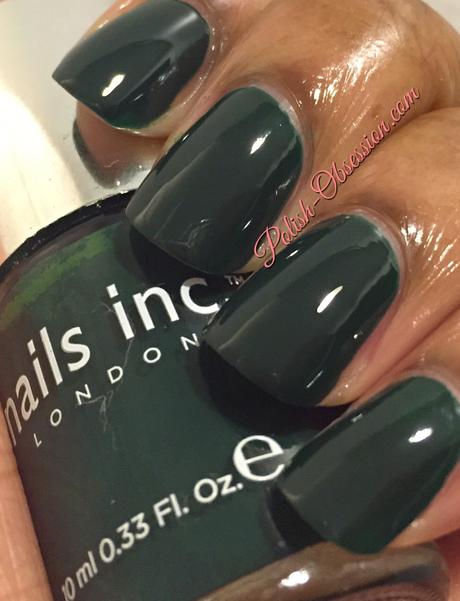 Artificial Light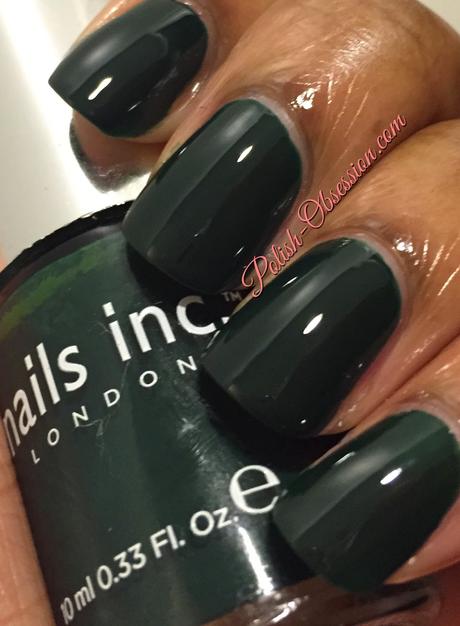 Artificial Light
I really love this shade of green!  I love that it's dark, but doesn't look black.  I'm happy about the great formula as well ;0).
What do you guys think of Bruton Mews?