Hi everyone!!
I have the second Nail Buzz polish that I purchased to share with you today.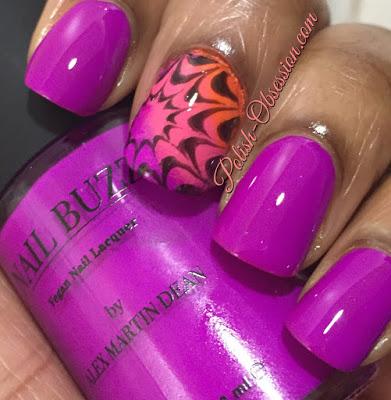 Sugar on the Rim is a gorgeous neon purple and it has a great formula.  It applied so easily, was opaque in two coats and dried to a slightly matte finish.
On my middle finger, I did a gradient with Sugar on the Rim, Essie Off the Shoulder and Essie Fear or Desire.  I then stamped an image from the UberChic 6-01 plate in black.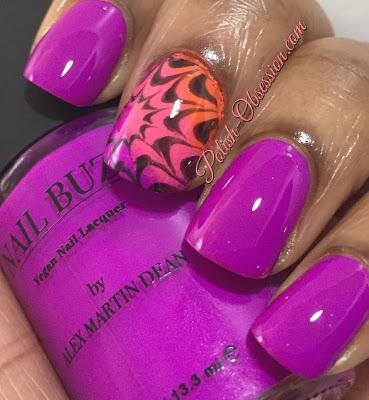 Artificial Light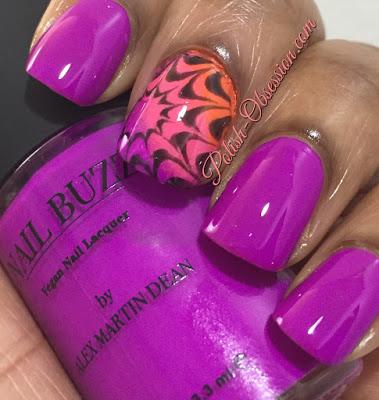 Artificial Light
Neons sure make me smile!!  I loved wearing this mani.  What do you guys think of Sugar on the Rim?