Sure, you can surf the Internet, text, make calls, take great photos etc. with your iPhone, but can you open a bottle, repair your bike or write with it? That's what we thought. However, here's an innovative accessory that packs all of this and protects your smartphone, too – the myTask case.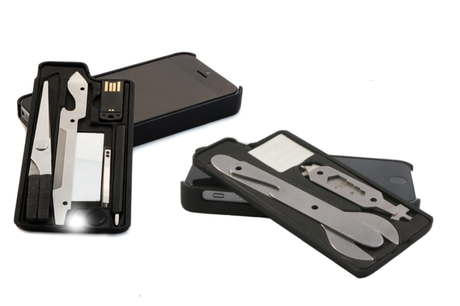 Take everything you need with you, at all times.
The myTask has a built-in, interchangeable sliding tray that integrates with your phone and helps you carry all those items that you might need on a daily basis. It's made of tough, durable polycarbonate material and is covered with a black or red soft-touch coating. It will protect your iPhone against scratches, bumps and drops, while looking great and being extra useful.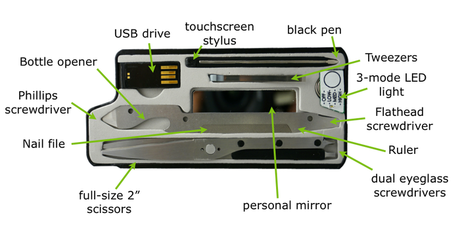 myTask Urban tray
Thanks to its interchangeable feature, you can choose which tray you want with you: a bike tool-set, the Urban accessories or a blank tray to which you can add whatever you want. You can choose both options and swap the tray without taking your phone out of the case. For now, the creators are offering two versions of the trays, but promising more in the future.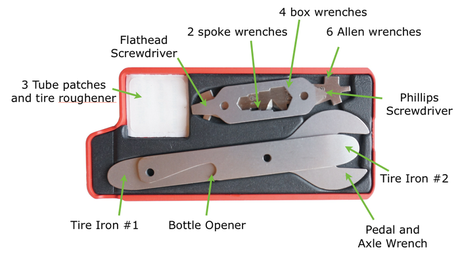 myTask Bike tray
All the tools were custom designed and tested, made of quality 440C stainless steel and polycarbonate. You get 12 different tools (plus a LED light and a mirror) with the myTask Urban, and with the myTask Bike you get 18 tools plus tire patches! The myTask Stash is ideal for storing your things – it's a tray without any tools, where you can carry anything you want.
The myTask team is raising money for this great project at Kickstarter and if you want an Urban or a Bike tray, you'll need to pledge $50, and for the Stash tray $30.