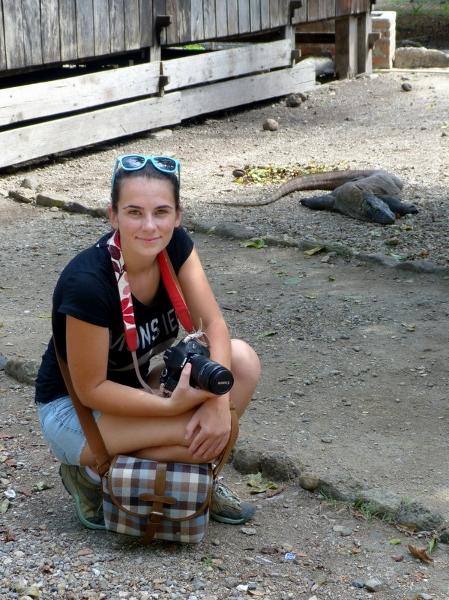 The interview series #myRTW coincides with our hash-tag of the same name which is featured on Facebook, Twitter, Instagram, and Pinterest. Our aim with the series is simple: to show off the world's amazing destinations that long-term travelers have enjoyed on the road!
In each entry of this series, participating RTW travelers highlight one experience or destination they consider a favorite from their trip and share what they loved about it.
Today's #myRTW interview features Sarah from Every Mile a Memory. Her long-term trip began in June 2011 and is still running strong. Since beginning her trip, Sarah has visited 25 countries in Asia and Europe. For her, the best experience so far has been snorkeling with manta rays in Kanawa, Indonesia in July 2013.
In her own words, Sarah describes experience...

It's Not Hard to See Why I Love This Place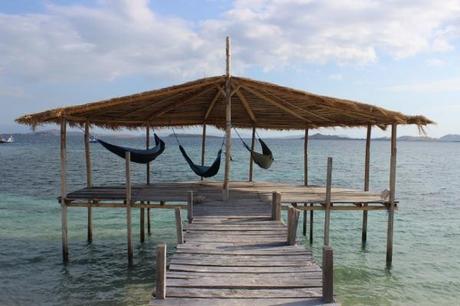 "Kanawa, Indonesia. Paradise. It's not hard to see why I loved this place. The fine sand in my toes, a pile of books to be read lounging in seaside hammocks, and endless coral reefs to snorkel. But that's not why I was there. This tiny island is the perfect base for exploring Komodo National Park, the home of Komodo dragons. Privately owned Kanawa is a "campground resort" where budget travelers come to organize day trips to nearby Rinca and Komodo.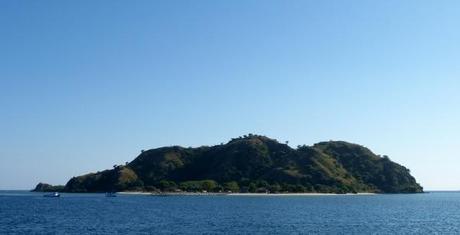 Upon our arrival in Kanawa, my travel partner and I signed up for a day trip to Rinca Island for our first chance of spotting the majestic Komodo dragons. We were excited for the boat trip which would include a couple stops for snorkeling and lunch before reaching the national park. But our excitement was somewhat diminished as we boarded the overcrowded boat at 6 in the morning with a local guide who didn't speak any English.
The morning dragged on. The snorkeling and lunch were mediocre at best. We were ready to see the dragons and return to our island paradise.
Spotting Massive Manta Rays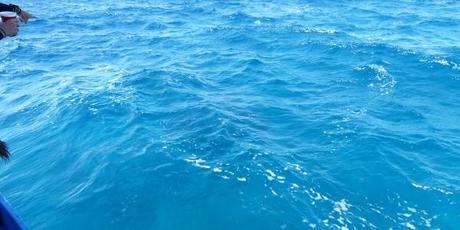 Just as we turned to each other to complain, our guide started jumping up and down while shouting incomprehensibly. With a splash, he was gone. We had no idea what was going on. Had he dropped something? Was he ill? Did he need help?
Several moments later, our guide surfaced and motioned wildly at us. While no one else understood, the boat man did. He began handing out snorkeling gear and pushing us overboard.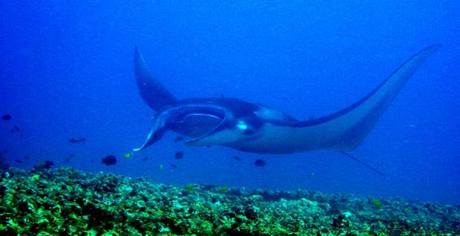 What I saw after the initial shock of being so rudely evicted was breathtaking. Merely 10 meters below me a massive manta ray gracefully "flew" through the water. Hand in hand, my travel partner and I let the current carry us behind our guide. We floated over 8 more of these magnificent beasts before climbing back into the boat, silly smiles plastered on our faces.
While our main objective for the day had been finding Komodo dragons, the manta rays stole the show. This astonishing experience still remains with us and serves as a reminder that often the best travel moments are the most unexpected."
Check out more great photos and stories from Every Mile a Memory on social media at the following links:
Join in! Are you a traveler who has been on a RTW adventure, has an amazing experience or destination to share, and would like to participate in this series? Email us at [email protected] to receive the prompt for the post!
For even more #myRTW goodness, submit your photos to the hash-tag on Facebook, Twitter, Instagram, and our group board on Pinterest to share your RTW journey with the world!