Pardon me for the lack of posts. This week has been relatively busy all around . 
I realize I am accountable both to myself and you guys for attendance on this blog, so to not leave you guys hanging today, here is a quick glimpse into some of my recent instagram shots. 
ENJOY !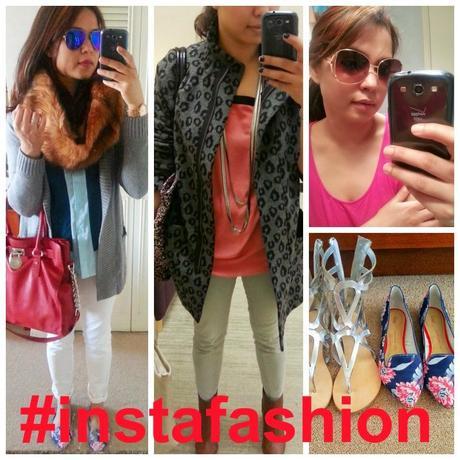 1) dressing for the in-between weather - white denim, red bag, powder blue blouse, gray cardigan and blue mirrored sunglasses
2) shopping day with a friend- gray skinnies, leopard outer, silky blouse and brown booties 
3) new eyewear to match my new hair
4) spring ready gladiator sandals and gap printed loafers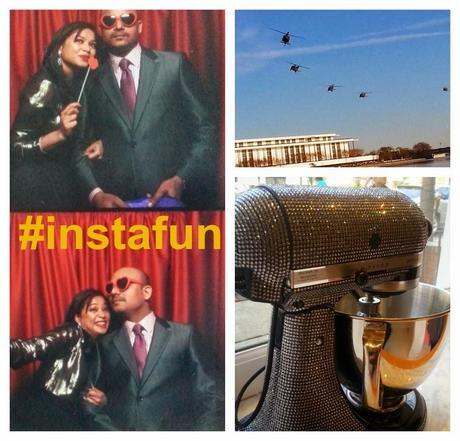 1) photo-booth love 
2) President's entourage over Potomac river
3) crystal encrusted cake-mixer at Georgetown cupcake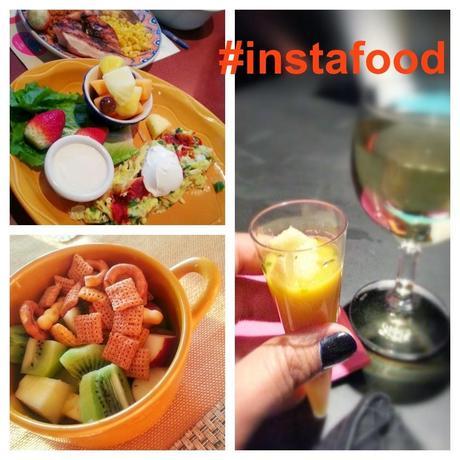 1) family luncheon at Uncle Julio's......hearty !
2) evening snack mix of apples, kiwi and chex-mix....healthy !
3) warm pumpkin soup shot with white wine.... heavenly !
Thanks for your sweet time