MyGardenSchool very kindly offered one of their courses to me in return for writing a review of their 4 week on line courses. This is not an advertising feature, MyGardenSchoool do not have any input as to what I have written and my views are entirely unbiased.

Over the past four weeks, I have discovered why my container planting does not give the wow factor that I always strive for.  The planting and maintenance of containers is far more time consuming than general gardening, however they provide a great scope for planting all sorts of things that wouldn't otherwise grow under your garden conditions.  Done well and properly the end results will be very satisfactory.
During the four weeks of Container Gardening, tutored  by Harriet Rycroft, we have covered the principles of container gardening, winter and spring planting and are now into summer luxuriance.  The choice of shrubs and plants in summer is endless.
Assignment 4 asks what is our favorite color in the garden. I am not sure what my favorite color is, most years I aspire to having a bright cheerful garden in a mixed color scheme, but never achieve it.  By default and not by design my predominant garden color is shades of pale pink to deep rose.  For summer 2015 I decided on a purple/burgundy color scheme but the flowers didn't stand out, instead they blended too easily into my pink color scheme.
The second part of the assignment was select a tall plant, a bushy plant and a spreading or trailing plant featuring our favorite color.  As this is a theoretical assignment I have decided to step out of that comfort zone of mine and go for warm, hot summer colours using plants which, in my opinion, would not sit comfortably within my cottage garden flower beds.
My initial thought was to have a prairie garden in a container. When browsing in the local garden nursery for assignment 2 (Principles of Success) I came across some beautiful grasses including Pennisetum Orientale 'Karley Rose' but it's pink and I want to get away from that.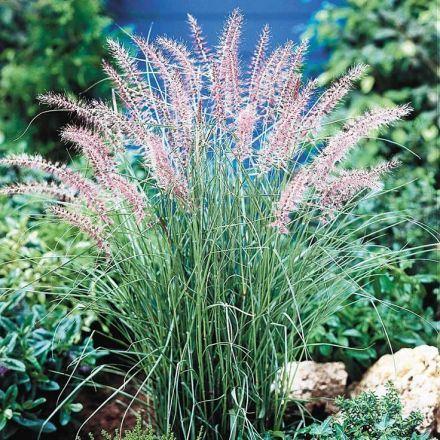 Having dismissed the Karley Rose, I remembered the other grass I liked was Imperata Cylindrica 'Rubra' also known as Japanese Blood Grass. It is a great red, and contrasted well with the white Echinacea 'White Swan'.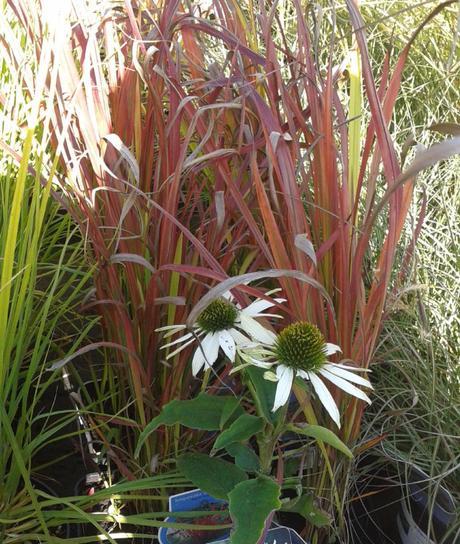 That still doesn't fulfill my warm, hot, summer color scheme so I turned to Pinterest. I typed 'prairie container gardens' into the search engine and a myriad of photos appeared, I really was spoilt for choice. Cracked it! Be really brave and go for Cannas, these are hot and mixed with Begonias would really be a hit you-in-the-face planting scheme. This container looks as though it has Calendula, and although I recognize the green trailing plant I can't remember what it is called.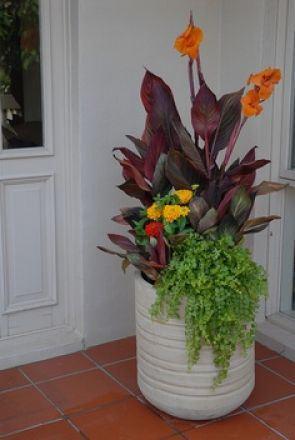 Somehow the more I looked at it the more it failed to strike a cord with me, I am not sure what is wrong with the planting but to me it is dull and lifeless, which is an interesting lesson in itself in what not to plant.
Then I found exactly what I wanted – a tropical planting. With no information other than a photograph trawled the internet and found similar plants.
This is my summer luxuriance planting:-
* Cordyline 'Red Star' – it will give focus, structure, height and color.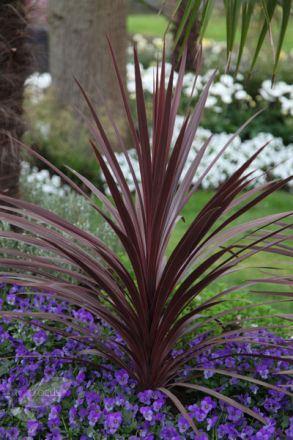 * Ghost Lady Fern – I chose this because this is more tolerant in dry conditions that other ferns. If I had room, I would also plant a Dryopteris Filex-Mas, but as it prefers partial or full shade I would have to be careful where I placed the container.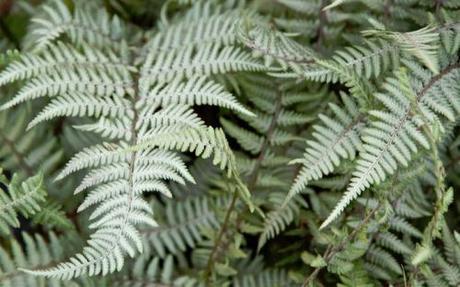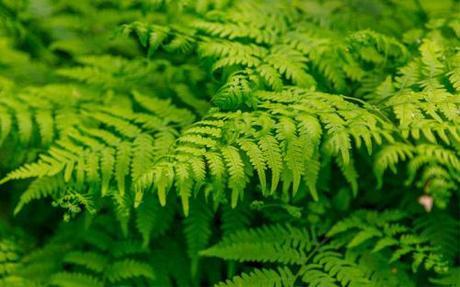 * Begonia 'Million Kisses Passion' – great name for a plant! It has wonderful orange trailing flowers.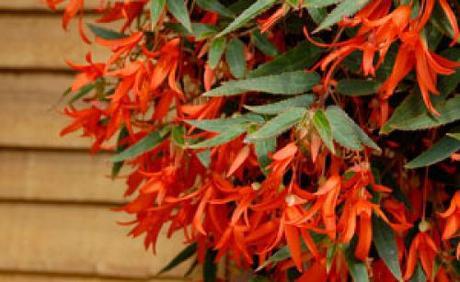 Below is the photograph that has inspired my choice, I think it looks wonderful and the container is just great.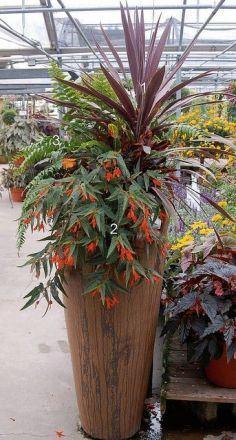 I think they would live together very happily.  Placed in a partially shady place on the patio, this combination should give welcome color to the garden, the cordyline and ferns can be put in a frost free place during the winter and bought out again in following years.
If you are interested in doing a short on line gardening course, have a browse through the MyGardenSchool website, and take your pick.   They are offering 15% off all online gardening and floristry courses in October.  Quote code MGSBTS