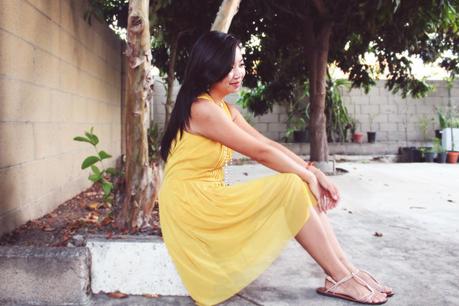 Ah another dress! I was so happy with this purchase. Not only is it in my
favorite
color, it has such fun pleated details. I got such a good deal, too. The girls over at
Thread Ethic
shared a special coupon code, and with some creative coupon combination, got this this $60 dress for only $25 over at
eShakti
! Shipping and alterations included. Yes, I said alterations! What's cool about this store is that they offer customization for any item on the site, with a selection of lengths, necklines, and sleeves to choose from. If you see a dress you like but the neckline is too low or the skirt is too short, you can change it! How cool is that? For this one I only adjusted it to knee-length as opposed to below-the-knee, as that length on such a full skirt is too heavy for my frame.
I really wanted to get creative and pair this with a blazer, vest, belt, or something to add more interest to the look. The weather has been way too hot, though, and I want my outfits to be as light and airy as possible. Meaning going the minimalist route. So I put on a simple beaded necklace and earrings I got for my birthday, and paired it with strappy sandals from my sister's closet. I can't wait until the heatwave ends and I can play more with layers!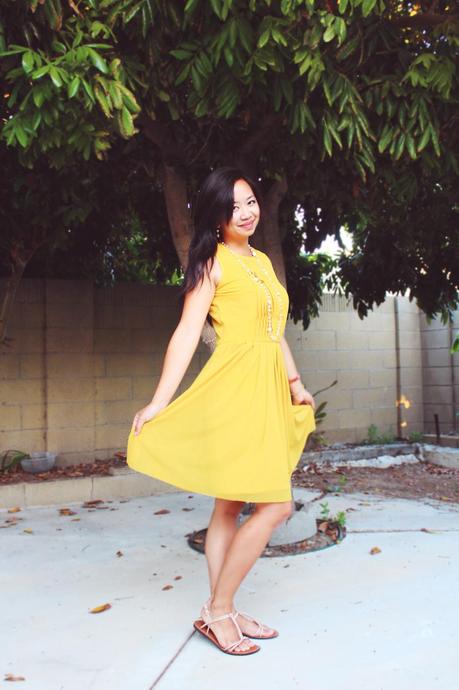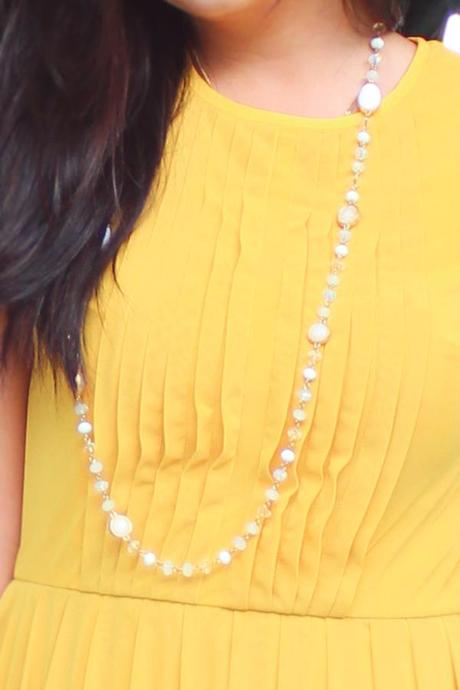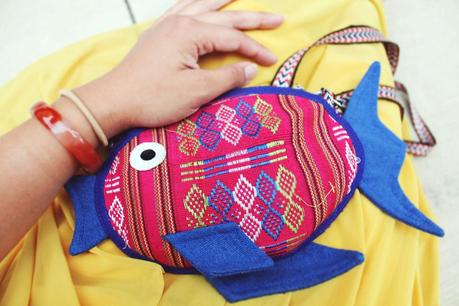 Yello dress – eShakti | Sandals – Ann Taylor (borrowed) | Necklace – gifted | Purse – gifted from Vietnam 
Linking up with  Real Girl Glam 
Since the outfit was so simple (solid color, no layers), I busted out my fish purse to wear with it. This wasn't an attempt to match at all. I just really like this little guy and use him whenever I get a chance. It's so convenient when all I need to carry around are my keys, credit cards, chapstick, and some cash.
What is your favorite accessory? How else can you dress up a simple dress?