"Free comedy, madam?….it's in a fully waterproof venue!"
It's the Edinburgh Fringe – and things suddenly aren't quite the way they used to be.
So Niall laid down the challenge of this photo title, and this afternoon I decided that I would have a go at capturing the essence of the festival on a quick rainy walk into town. One of the things I love about the Fringe is that so many things surprise you…and often you have no idea if they are Fringe-related, or just a part of ordinary life.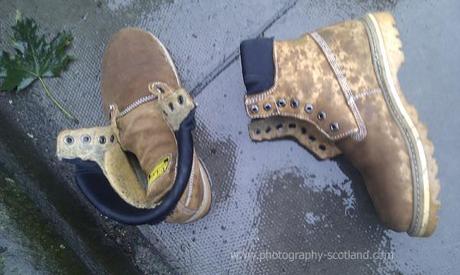 What was the story behind these two boots, left lying by a bench in Princes Street today?
The High Street  is my favorite place for finding out what's happening in the festival – I love the buzz of performers and audience mingling, the sounds of one group blending with the next as you head down the Mile
"This is how I make my living. If everyone puts £5 in the hat…."
"Would you like to see a photo of my husband…?"
"Muuuum! Look at this….!"
Accents and languages, highland pipes, comedy, jugglers, fliers, singers,  tourists, artists, bells and whistles.
…and tartan brollies…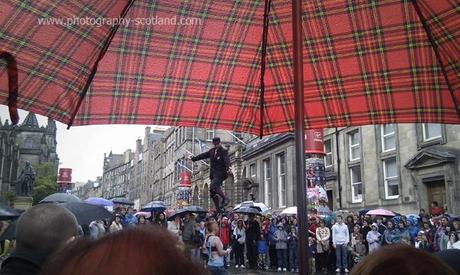 Guitars and fiddles, drama, trinkets, tartan tat, locals, caricatures, folk up ladders, folk on stilts, health and safety checks, painted faces…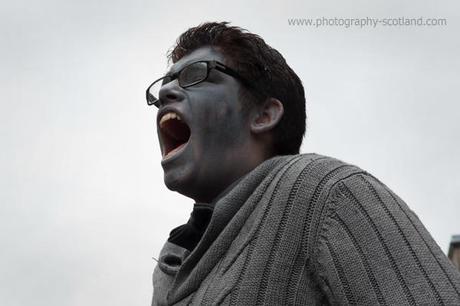 Plastic rain-capes, balloons, coaches, jingles, theatre, crafts, photographers, fire-eaters, unicycles…
…everywhere there are unicycles…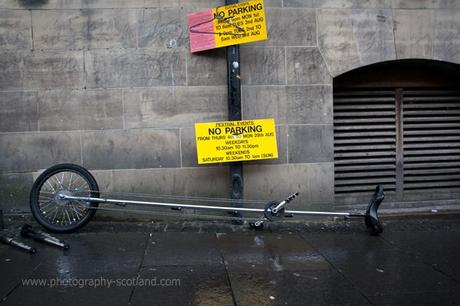 …and the the castle is all dressed up for the tattoo.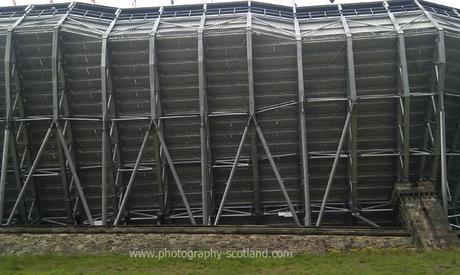 Thanks Niall, for a great suggestion!