The reason why you've never seen a full fledged fondant cake on Crustabakes, is because i have a mortal fear of fondant.
I've heard all about it being sticky, and uncooperative to work with.
It cracks, it sweats, it tears, and the list of troubles goes on and on.
I've also never cared about its taste.
And the fact that everyone just tears out the decorative fondant after they've sung the birthday song and blown the candles didn't help either. Imagine, all those endless hours shaping the fondant defunct in just a split second.
But something spurred me.
Baby Crustabake's first birthday.
Her birthday is just in a little over more than two months.
And I would love to make something "passable" to celebrate that special day.
So today, i start practicing.
My very first full fledged fondant cake.
A simple cake with a bow of pastel colors.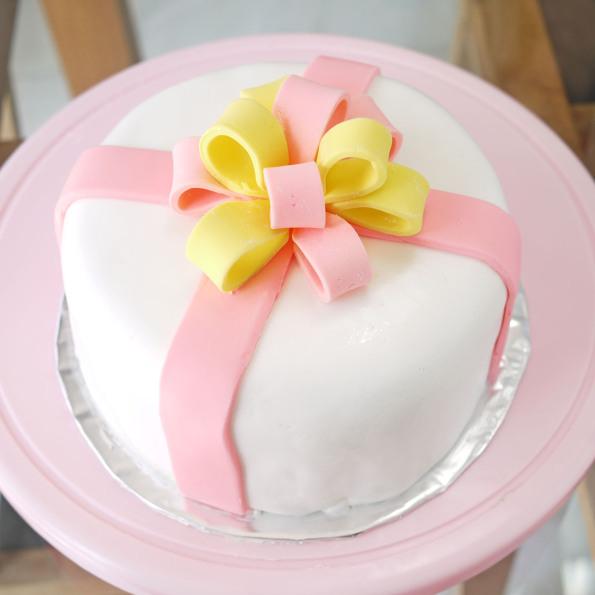 The fondant did sweat, and it has fine "wrinkles"
I need to troubleshoot on that. It's really a long, arduous journey ahead.
Me vs fondant.