We are a loving and committed couple who would like to be eternally blessed by a precious boy whom we will have the privilege of calling our son.
We believe in our hearts that while life sometimes brings people together in unexpected ways, they are always brought together for a good reason. We would like to develop an amazing and respectful relationship with you and consider your family our extended family.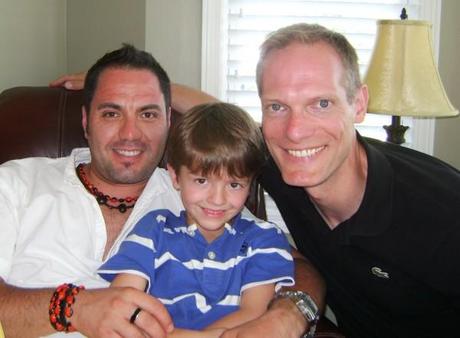 We are Mehl and Eddie, but sometimes people just call us "Mehddie." Mehl is a Spanish professor at the university level and Eddie is a Sales Account Executive (working from home). We met on a Sunday, on 04/04/04 playing competitive volleyball in Houston and we legally married on October 2nd, 2010 in Washington, D.C., where we live now with our 2 dogs Calvin (9) and Oscar (1).
We live a vibrant and active life. However we do find time to explore all the wonders of our neighborhood and the greater Washington area. We have great connections with our neighbors and enjoy babysitting. There is plenty to do where we live, including going to several parks, picnic grounds, taking our dogs to the dog park, biking on Rock Creek Park's trails, visiting farmers markets, attending music festivals, eating at lots of restaurants, and going to all the museums (most of them are free) and the National Zoo. We love outdoor time, movies, music, cultural and artistic events, performances, sports, and a dazzling variety of cafes and restaurants.
If you entrust your child to us as adoptive parents, we would be able to share our happy and loving home with him. We would like him to meet our families in the US and abroad and he will be really pampered and loved. We also want him to receive a top-quality education, including learning Spanish (besides English) and perhaps another language, play sports and/or learn to play an instrument, even singing. We envision for him a career that fits him well, perhaps a professional one after college, for which we will prepare him by sending him to a college-preparatory high school.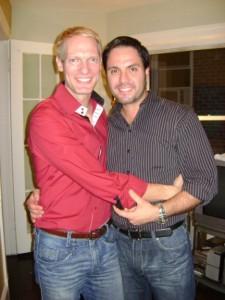 This baby boy will become a "Citizen of the World" and be able to explore other continents, cultures and become a wonderful Christian individual with much love for others, for animals and respectful about mother earth. We promise he will get amazing opportunities in his lifetime.
Thank you for taking the time to read about us and our desire to extend our family with our first child. If you choose to place your baby boy with us, you can have peace of mind that he will be welcomed into a good home full of love, laughter, support, and very good guidance and upbringing. We will be very happy to share letters and photos as often as you would like and also open to visitations. We will be able to offer a happy and harmonious home for your baby, a place where your child can grow and flourish with security and unconditional love. We know that you will make the best choice for your baby and we want to thank you again for considering us as potential adoptive parents. If you select us, we would be very honored and humbled.
If you are a birth mother or know of a birth mother who would be interested in learning more about us, please contact us directly through the adoption agency "Family to Family Adoptions" at 1-800-385-6301 and ask for Eddie and Mehl (My Two Fathers) who live in D.C.
Also find us here: http://mytwofathers.org/ and on www.Facebook.com/MyTwoFathers