Before I had Ribhya, I was a mall rat with all the time on earth to wander around the mall stores.  But post pregnancy my outlook towards shopping changed, it became more virtual than physical. Time was limited and whatever little time I had while she would nap, I would use it for cooking and cleaning. Very rare, but on the days she napped longer, I was able to squeeze in time for some online shopping. Soon online shopping became my best friend and till date I was choosing virtual shopping over physical shopping.
The drill was simple, I would order my regular size from the handful of online retailers I shopped at. Majority of times they would fit me right thereby saving me any trip to the mall. For the items that needed an outbound trip to the store, I would just ship them back. I was a happy shopper ( with no size issues ) and a happy mother too. 
Until recently, during one of my outlet shopping trips I found out that the sizes I had been ordering all these years was all wrong. It was a happy discovery indeed..........! I was infact a size smaller than what I had been wearing for the past 3 years. So this skirt which I bought in a regular size 2 at the Loft outlet store would have been a size 4R, had I ordered it online and the shirt would have been a size regular S instead of  a petite S. It came to my knowledge that I am petite fit on the top and a regular to tall fit on the bottom. Thanks to hubby for this outlet shopping extravaganza, that opened my eyes towards the long-held-size-notions. 
I am glad I took this outlet trip and tried the clothes for real in the store. It was tad bit time consuming but I know my wardrobe will thank me forever.  
What do you prefer- shopping in stores or shopping online ?
P.S- you still have time to link your looks here.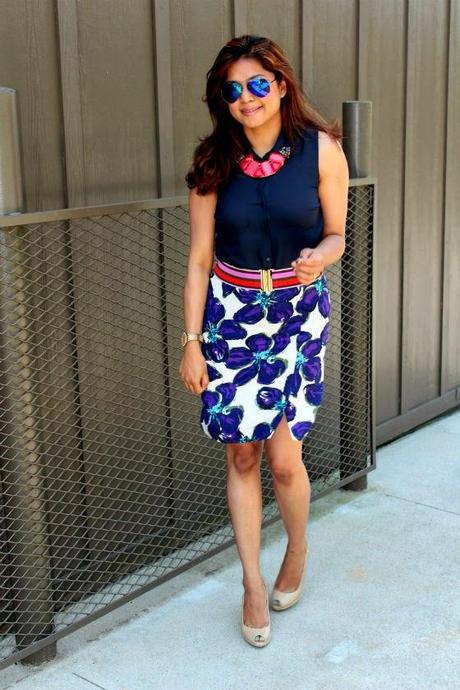 I'M WEARING skirt- Loft outlet, similar dress on sale,  tulip skirt in a similar print  shirt - Loft outlet, a different shade for $12, a designer option belt- Loft outlet,  very similar wedges- Michael Kors, another sling back option necklace- Bar III via Macys,  with blue, very similar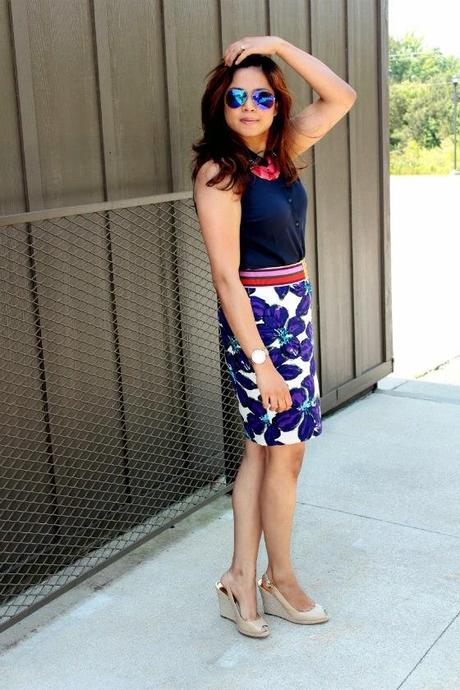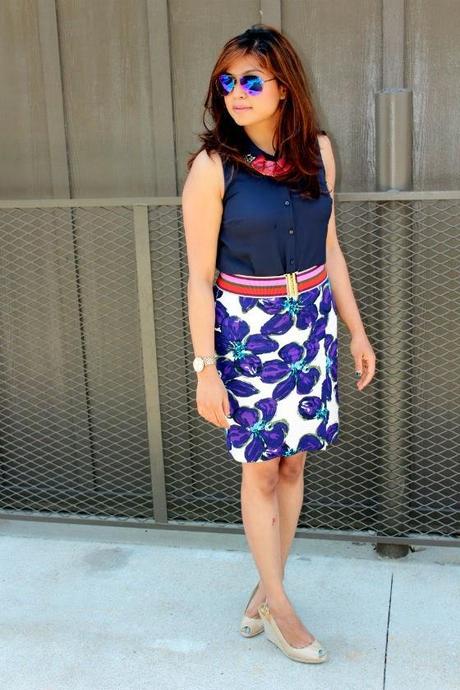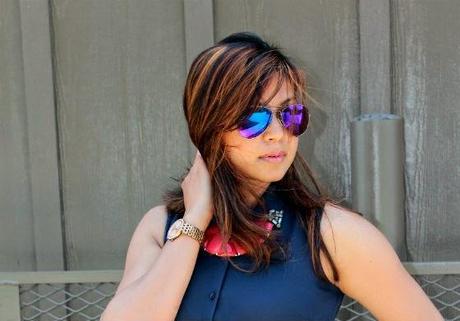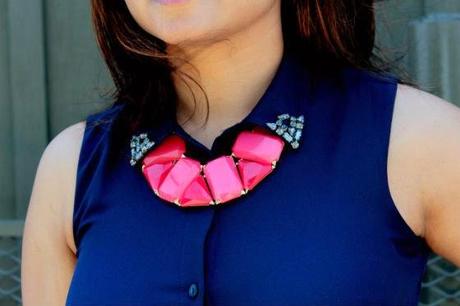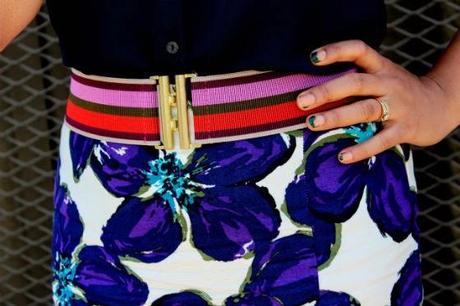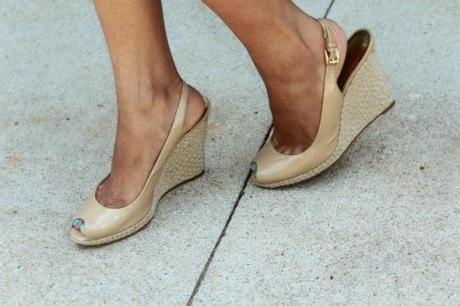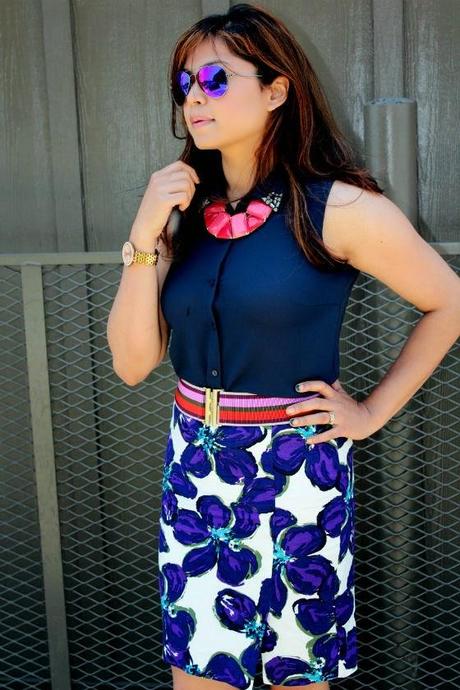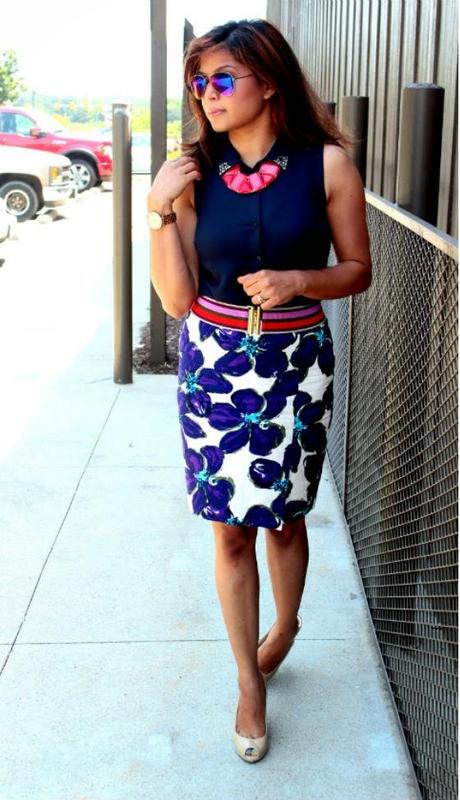 LIKE IT......SHOP IT

More Michael Kors...

Thanks for stopping by
XO