So we already reviewed some healthy snacks for your Super Bowl Party on Monday. If you are looking for some snacks to appeal to your guests ( ahem... naughty side) then these are some go to snacks that will do the trick!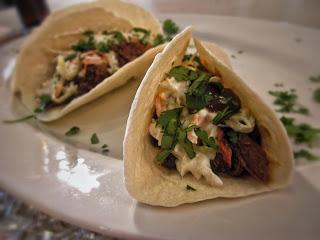 BBQ Chicken Tacos with Blue Cheese Slaw 
 I love this recipe because you can do a majority of the cooking  in advance. I cooked the chicken in the crockpot the night before and made the slaw that morning. The longer it sits the more blue cheese flavor it gets!The combination of blue cheese and bbq sauce is such an amazing combination! Did I mention you can make these in advance? Just a reminder in case you missed it.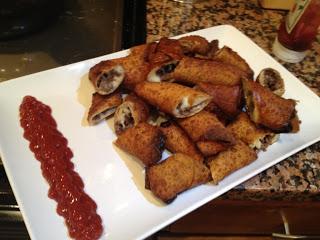 Philly Cheesesteak Eggrolls
These are by far my favorite snack to make. Every time we have a party my friends ask if I am making these. It is everything you like about Philly Cheesesteaks, but in an eggroll! Does it get any better?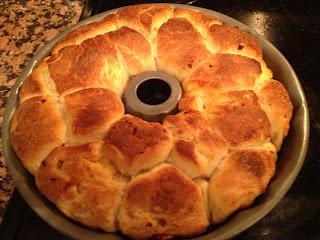 Pepperoni & Cheese Monkey Bread


I saw these on Pinterest a few times and I thought,   " That is so pretty, but is it easy to make?" Well, let me assure you, YES it is!! It is as easy as buying store bought dough ( fresh dough is in almost every supermarket or bakery in Rhode Island) but if you can't find it you can use canned dough like Pillsbury. You can of course make your own also. This monkey bread is super garlicky and cheesy. Don't be afraid to overstuff the bread because the dough will puff up.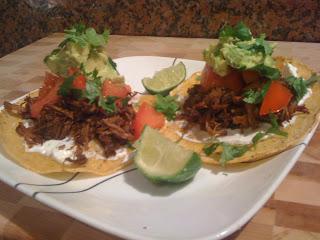 Pork Carnitas
This is hands down one of my favorite meals to make in my crock pot. First, pork butt ( shoulder) is super cheap and the idea of dumping a bunch of ingredients in a crock pot and it coming out delicious sounds perfect for me. This dish is super easy and you can serve it in so many ways. You can serve it as tacos, over nachos and over rice. Serve with some lime and guacamole and you are all set to enjoy the big game!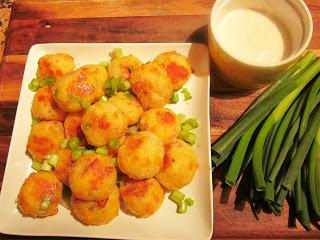 Potato Skin Bites


I don't want to brag, but I am pretty famous for these potato skin bites. What is not to love? Cheddar cheese, scallions, potatoes,bacon  and ranch dipping sauce? Again, you can make these in advance so it leaves you time the day of the big game. You can choose to make these a bit lower in fat by baking them. You can also reduce your mess. Am I the only person who makes a mess when frying?


 What's your favorite Super Bowl Snack?