In case you missed it, I'm breaking down my top 25 albums of 2013. Numbers 16 through 25 were previously posted, as were my honorable mentions that didn't quite make the cut. If you didn't see the first part of the list, head over here to see those and read the introduction explaining how the albums were picked. Otherwise, here they are, my top albums of the year, the ones I'll be playing well into 2014 and beyond.
15.5. Majical Cloudz, Impersonator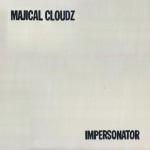 Of course, I knew I was going to end up forgetting one album as I made my lists, and somehow Impersonator is the one that got lost. Luckily for all parties involved, the stark, refreshing album fits nicely at 15.5. "Bugs Don't Buzz" is an especially powerful track near the end of the album.
15. Pusha T, My Name is My Name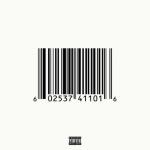 The build up to this album could have ruined it, with expectations pretty high for Pusha following Cruel Summer and lots of hang out time with Kanye West. But My Name Is My Name is a solid album from the beginning through to the end, and guest spots from Ab-Liva and the Dream help round the album out and complete it.
 14. Fuck Buttons, Slow Focus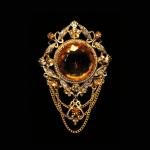 Sonically speaking, Slow Focus is the album of the year. The depth of the songs and the way they carefully wind around through 50 minutes is incredible. This album is easy to get lost in, and new sounds reveal themselves with each listen. Slow Focus is a breathtaking piece of music.
13.5 Oneohtrix Point Never, R Plus Seven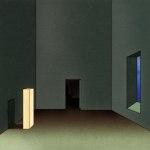 Of course, I forgot another album, and it seems only appropriate to have OPN in the same field as Fuck Buttons. Where Fuck Buttons are unrelenting in the sonic assault, OPN is gentler, crafting melodies that are delicate and almost gentle. "Boring Angel" is an incredible opening song.
13. Disclosure, Settle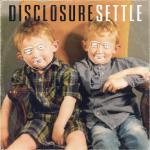 While EDM worked hard to knock listeners over the head with throbbing basslines and struggled with a Molly problem, Surrey's Disclosure created danceable pop that was more accessible to more listeners and was more fun. The Lawrence brothers had a huge year, and Settle is likely only the beginning of a massive career.
12. HAIM, Days Are Gone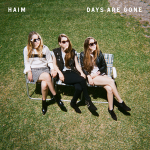 HAIM had so much hype to live up to, and their sunny full-length debut was everything you could've wanted from the three sisters. Wispy lyrics that could mean anything, dueling harmonies and shimmering guitars populate one of the catchiest albums of 2013. Deep cuts like "Days Are Gone" and "If I Could Change Your Mind" are among the album's best.
11. A$AP Ferg, Trap Lord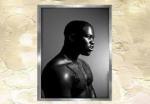 I don't know if I can fully articulate my love for this album. It's not the strongest of the year, not by any stretch; however, Ferg had to compete with counterpart A$AP and delivered an album that could do just that. Guest spots on songs like "Work (Remix)" are exciting, but Ferg is often just as good alone. "Hood Pope" is proof not only that he can hold his own, but that there's more to Ferg than bangers.
10. Run the Jewels, Run the Jewels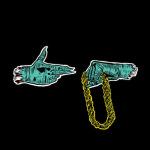 The strength of Run the Jewels was probably the best surprise of 2013 for me as a listener. Having been a fan of Killer Mike and aware of El-P, I scoped out this mixtape and haven't stopped playing it since. Run the Jewels has the ferocity missing in other mixtapes, and neither Killer Mike nor El-P are afraid to tackle "issues" while spitting over intense beats. I can't even pick just one song as a standout because the tape as a whole is so strong.
9. Queens of the Stonge Age, …Like Clockwork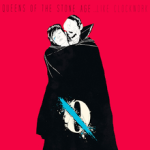 I have such a soft spot for QOTSA, which almost doesn't make sense when you consider the band's heavier tendencies. They could have released a terrible album and I likely would've still enjoyed it. However, …Like Clockwork contains some of the group's best songs, and it had a killer viral marketing campaign to boot. "My God is the Sun" is a great single, while "I Appear Missing" is so solid near the end of the album.
8. Blood Orange, Cupid Deluxe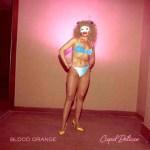 Dev Hynes is fascinating. He's gone through numerous artistic shifts in the past decade, and Blood Orange is his most consistently strong. "Chamakay" and "You're Not Good Enough" bring listeners in to an album that is challenging and intriguing and beautiful. This album snuck up on me, and I'm glad it did. I didn't know I was anticipating it until I was listening for the first time.
 7. Kanye West, Yeezus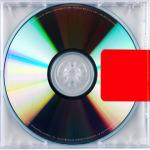 Is there anyone more divisive than Kanye West now (or ever)? I don't care how Yeezus fits into the rest of his discography, as it seems most people do. I do care that the production is incredible, and I do care that Kanye is dealing with so much on this album. It's abrasive and murky; the lyrics are sometimes cringe-worthy. But it has so many layers, and it shows Kanye is in complete control of his artistic vision. And ending the album with "Bound 2," after the previous nine-track assault? That seals the deal.
6. Drake, Nothing Was the Same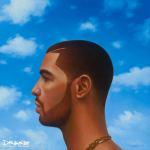 I don't think I've made my love of Drake a secret, and it was a relief when Nothing Was the Same lived up to expectations, often exceeding them. As Drake released new song after new song ("Girls Love Beyonce," "Versace (Remx)," "The Motion," etc.), you got the feeling that this album could be huge. Sure enough, Drake delivered a follow-up to Take Care that has everything a Drake album should have: The singing, the rapping, the production, the whole package. His confidence illuminates the album and makes it the powerhouse that it is.
5. The National, Trouble Will Find Me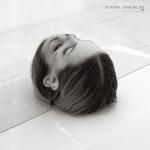 No band will ever compare to the National for me, and I could easily put this album at number one. I know that, in all eventuality, it will be the album I ultimately associate with 2013. However, to avoid being completely, insanely biased, it can round out the top five for now. I already wrote a book on the importance of this album to me, and I don't know what else to say except that what I wrote in May remains true. No one understands heartbreak and change like Matt Berninger, and the Dessner brothers craft songs that soar and plummet in all of the right places. Trouble Will Find Me is a perfect National album.
4. A$AP Rocky, Long.Live.A$AP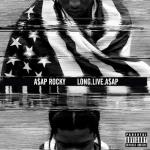 A$AP Rocky's proper debut arrived on January 2, 2013, after numerous delays and questions about its existence. It's a remarkable album, and one that I listened to consistently for all of 2013. "Fuckin' Problems" paved the way for a real breakthrough for A$AP, especially with a killer 2 Chainz hook and features from heavyweights Drake and Kendrick Lamar. Yet his collaborations also included Skrillex and Santigold, both of which are refreshing and surprising on Long.Live.A$AP. And for me, personally, nothing is as good as "Ghetto Symphony," featuring Gunplay and A$AP Ferg. I was worried that the timing of Rocky's release would hinder his year-end recognition, but it seems the music really is strong enough to last. Long.Live.A$AP is an album that will get plays – not just from me, but from many listeners – well into the coming years.
3. Danny Brown, Old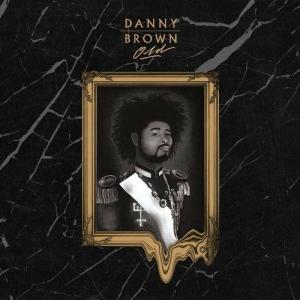 Danny Brown is unbelievable, and 2013 was his year. The Detroit rapper proved that he's better than most at what he's doing, and he did it with the backing of an innovate indie label – A-Trak's Fool's Gold Records. Brown and his label were among the first to embrace the possibilities of Spotify, releasing his album a week early on the streaming service before physical copies came out. While that originality is remarkable itself, the content of the album is also stunning. Divided into two "sides," Brown delivers songs that please fans of "the old Danny Brown" just as much as those who were introduced to him on the festival circuit who are used to his high energy "side B" self. Songs from side A deal with serious topics, including Brown's life growing up; songs from side B include tracks like "Dip," an ode to EDM-frenzy drug Molly. The ease with which the album transitions from one topic area to another shows a careful balance, and the production efforts match. "25 Bucks," featuring Purity Ring (on side A), is just as strong as the A-Trak produced "Smokin & Drinkin." It's hard to argue that there is an album better than Old out in hip-hop right now.
2. Autre Ne Veut, Anxiety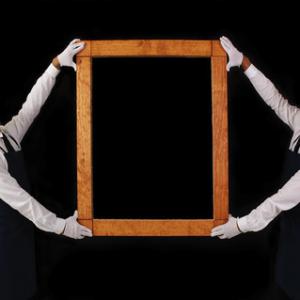 I had never heard of Autre Ne Veut when I saw Anxiety was released. I saw it was labeled "alternative R&B," and I can't say that helped me in deciding to listen to the album at all. Autre Ne Veut was a giant question mark for me, and the main reason I chose to listen was because the comparisons to How to Dress Well were nearly constant in every review. So I played "Counting," the lead single, once, and kind of dug it. And then I played it again. And again. And I was completely converted. After hearing the strength of "Counting," I delved into the rest of the album, a shocking, visceral experience that lasts only 40 minutes but leaves you desperate for more. Anxiety makes you want to dance just as much as it makes you want to cry; it's absolutely heartbreaking, and Arthur Ashin uses his voice to devastate. No one should be able to communicate so much with their vocals, but Ashin makes you feel everything he is. Pain is evident in nearly every song, but the glimmers of hope are gorgeous. I can't say enough about the surprising power and beauty of this album, especially because I went from never hearing Autre Ne Veut to being one of his biggest supporters with just a few listens.
1. Arcade Fire, Reflektor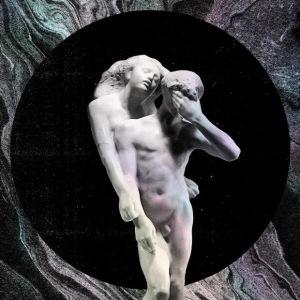 No album was as ambitious, mysterious and, ultimately, magnificent as Reflektor this year. While the marketing campaign was interesting, and the band kept playing shows as the Reflektors, none of that matters as much as the end result, which is a tour de force of a double album. I don't know if I, personally, was as excited for any other album this year, especially once "Reflektor" was released. It's thrilling to hear Arcade Fire experimenting with new sounds and truly owning the indie rock stage. There's a sense of fearlessness that the group communicates that no other band can, and it fuels this new, danceable version of Arcade Fire. The songs are long, but they never drag, and Win Butler's vocals are everything they should be – reaching new places while also being as consistently strong as ever. Reflektor is an album that I know I'll be playing for years after its release, just like I did with Funeral. The two are at opposite ends of the band's career, and Reflektor shows significant growth from Funeral, but it also fits in perfectly with everything Arcade Fire have done. I don't know how Reflektor isn't the album of the year across the board; it's powerful and beautiful.
2013 was an incredible year for music, and it's remaining so through to the last second. Anyone else trying to drop a surprise album before midnight Tuesday? Anyone? Either way, everyone looking to release an album in 2014 has their work cut out for them.