When the kids are all with their dad,
and you can't get over to visit your mom on Sunday, then this is what you do: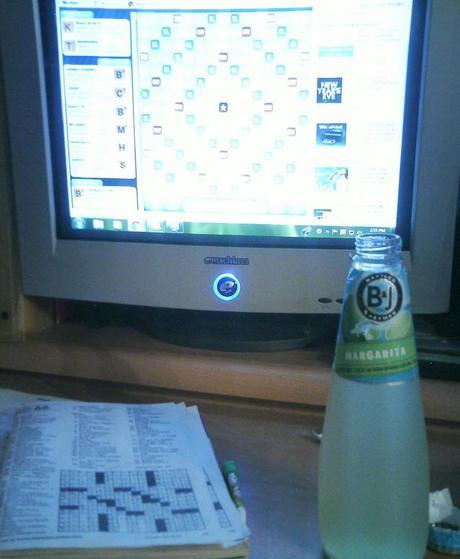 …but only once the sink's empty and the laundry is drying on the line, of course.
We always hear, "When the cat's away, the mice will play," but what the heck does the cat do when the mice are gone?  What are your favorite guilty pleasures while the family's all out for the day?
Note: Yes, LegosnEggos does play Words with Friends on Facebook.   And if you're one of the six players on whom I'm currently waiting to take your turn, PLEASE PUT SOMETHING DOWN NOW!  ;)
(BTW, don't laugh at my old emachines monitor.  I refuse to buy new things until my old things break, and this screen is hanging on for dear life.)
Have a lovely week, y'all.
Like
Be the first one who likes this post!

&post;&email;