Hello Friends,
Around a week ago, I was searching for a nice American Diamond Bracelet when I spotted the image of one gorgeous bangle online. I clicked on the image only to find this super cool Jewelry shopping portal called YouBella.com.
Though I have heard the name of this portal multiple times, I never really visited or bought anything from them. Mesmerized by the bangle, I decided to browse the site to check their pricing. When I found it to be highly competitive when compared to other online sellers I decided to give it a go.
This post is going to be about my shopping experience with YouBella.com.
The home page of the website was inviting with lots of offers displayed along with the links. It is very easy to create an account and navigate through the store. I found myself lucky when I noticed that the product I was looking for i.e., the American Diamond Bangle was on an offer. It was originally priced at Rs.
1,999/- and it was on an offer for Rs. 699/-! Now that's what I call a steal. Encouraged by the pocket friendly pricing, I cannot help but add few more products to my cart.YouBella American Diamond Gold Plated Bangles for Women – 65% off - Rs. 699/-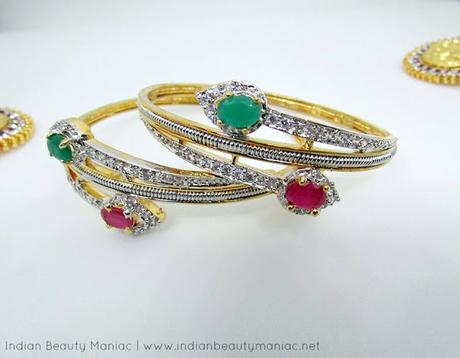 The Bangle screams elegance. It looks very classy and pretty. The Quality of the American Diamonds used is also very good and akin to the ones you get in jewelry shops. The white gold + yellow gold combination does not look tacky at all.
YouBella Gold Plated American Diamond Necklace Set – Rs. 1,599/-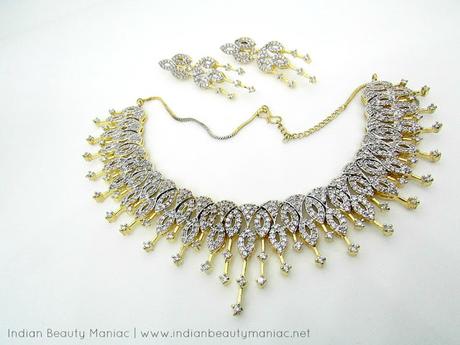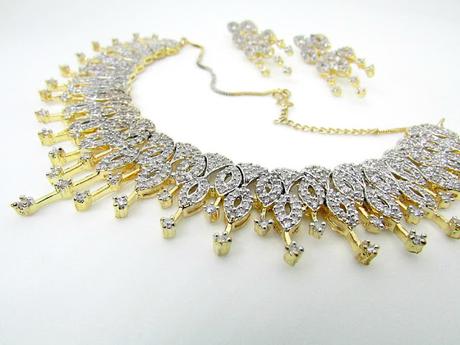 This one is a steal. It looks very sparkly and nice for the price. Like the previous one, the quality of this necklace is also very good. Loved it. 
YouBella Multicolored Gold Plated Bangle Set for Women – Rs. 149/-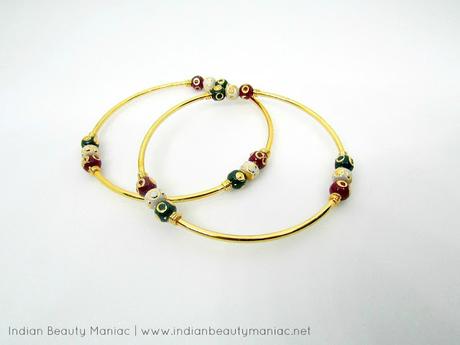 It looked more gold-like in the picture but when I got it in hand, I was slightly disappointed by the color. Even though the product was quite sturdy, It looked little fake for my taste and of course considering its price, I am not complaining.
The Haul: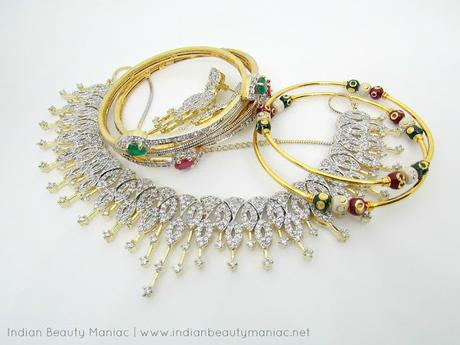 Shipping & Packing:
The products I ordered arrived in three days' time and the products were well packed. It came wrapped in protective covers and they had used a good quality plastic box to protect the jewelry during travel. The plastic box can very well be used to store them. Apart from packing, the next thing I noticed was the quality of the products – especially the necklace set and the American diamond bangles. These products looked exactly as the imaged displayed on their website. I must say that I was little disappointed with the gold plated bangle as it looked little too yellow for my tastes. But considering its price, I guess it is somewhat acceptable.
Overall Experience:
I know how risky it is to buy fashion jewelry online as I have had lots of bad experiences with respect to quality of the product, product being starkly different from the one pictured etc., but after my purchase from Youbella.com I can confidently say that they price their products well and their products are definitely worth their price.
I highly recommend youbella to all of you. If you are looking for decent online shopping portals that sell quality jewelry then definitely youbella is a one to try.
Hope you all liked my review. Do let me know of your shopping experience at Youbella.com