Lancôme celebrates women and diversity with the launch of its Teint Idole Ultra Wear foundation campaign. Which features 40 incredible women from the U.K. and Ireland. Ranging from dancers to sportswomen to scientists and businesswomen, each spokeswoman wears a different foundation shade in the nationwide campaign. Together they represent the beauty of diversity and a common love for foundation, which is outpacing mascara as women's must-have make-up product.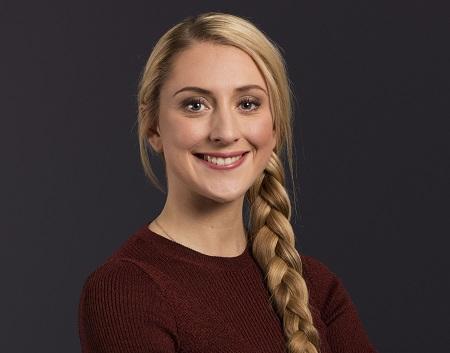 MY SHADE. MY POWER: Teint Idole Ultra Wear
From Olympic cyclist Laura Kenny to film director Gurinder Chadha to dancer Oti Mabuse, Teint Idole Ultra Wear's spokeswomen are each in their own way extraordinary and powerful. Their beauty is as individual as their talents. Boasting a breakthrough formulation, Teint Idole Ultra Wear offers a shade for each of its spokesmodels' skin tones, which are reflective of the diversity of the U.K.'s population.
It's a welcome move for many women who have struggled to find their perfect shade of foundation. Take film director Gurinder Chadha who found it difficult to find a foundation that didn't leave her with an ashy complexion.
It was hard to find a foundation for a woman like me. I would have to go to India to find my make-up. Luxury brands just didn't have shades for our skin tones. It seemed they had shades to suit either white or black women but not women like me. Consequently I rarely wore make-up " – Gurinder Chadha
To answer Ms Chadha's foundation frustrations (along with 45 percent of women in the U.K. who say they cannot find their perfect shade) Lancôme introduces Teint Idole Ultra Wear. With a formula based on the iconic Teint Idole Ultra 24h, Teint Idole Ultra Wear comprises 40 shades, which cater to all skin tones, from the lightest to the darkest as well as those in between.
Pioneering L'Oréal Group chemist Balanda Atis teamed with Lancôme. To create the exceptionally broad shade palette following the discovery of an ultramarine blue pigment, which offers deep pure color in darker foundations.
" We work to scientifically understand the colours that make up the skin and how to translate that into products. Products that are consumer-friendly, and to specific formulations that address needs around the world. We adapt formulations for different climate zones (based on temperature, humidity…)" Atis said. "We're at the forefront of the conversation and we're focused on customising, personalising and thinking about every single woman individually. "
The diversity of Teint Idole Ultra Wear's spokeswomen reflects the UK's myriad skin tones. The variety of the population's subtly different undertones (such as warm, cool and neutral) and the seasonal variances in complexions here. Lancôme U.K.'s nationwide campaign celebrates women of every shade.
"We are working with 40 equally impressive women from across the U.K. and Ireland. Each representing a shade from the Teint Idole Ultra Wear collection. Celebrating not just diversity in skin tone, but the idea that anything in life is achievable," said Marina Torres. And she would know. It was the Brazil-born, London-based Marketing Director of Lancôme U.K. who, together with the team, shade matched each and every woman featured in the campaign. Working closely with these high-achieving women inspired the campaign's tagline: My shade, My power.
For cyclist Laura Kenny, who wears shade 010, her power is obvious – endurance. That's not to say she can't look and feel great while pushing her limits.
"I'm definitely a girly girl," she says. "I wear make up on the bike all the time. It's just become routine for me. I always get up, straighten my hair, put make-up on and then I get on with my day. So, if that means going out in the garage and doing a really hard static bike session and sweating it all back off, that's what I do, it's just my routine. It makes me feel like me." – Laura Kenny
Being camera ready at work as well as at play is an increasing concern for many women in today's selfie-obsessed society. Indeed, the growing desire for an always perfect complexion. Has meant that foundation has overtaken mascara as the number one make- up product women in the U.K. and Ireland won't leave home without, according to NPD Panel, 2016.
MY SHADE. MY POWER: Teint Idole Ultra Wear
"Foundation is the foundation of looking good on camera," says beauty influencer Estee Lalonde. With an Instagram following just short of 1 million followers she would know. Her shade, 011 beige cristallin. Her power, creating.