With so many new restaurants to try it's not often that I go to the same restaurant twice in one year, never mind twice in just a couple of months. But, after having an amazing first experience at Forage over the summer the fiance and I went back again for dinner recently with a Gilt City special.
What struck me most about Forage during my first visit was the focus on local seasonal ingredients, and the great wine list with an interesting selection of small production and biodynamic wines. This was just as true in my second visit.
   We did a three course tasting menu, which started with soup of pea puree and roasted squash. It was rich and creamy, and set the stage perfectly for the rest of our meal.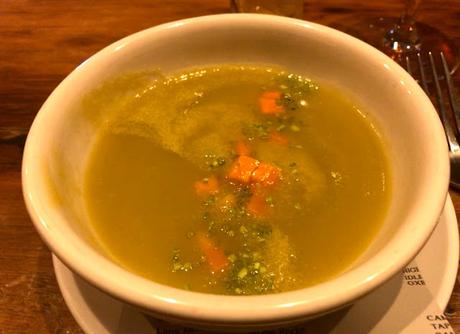 Next was the herb brined and roasted half chicken with dill dumplings and braised kale (my gluten free version had roasted potatoes instead of dumplings). This chicken had the crispiest skin I've ever had (my favorite part of roast chicken!) and the kale was also the best I've ever had. The fiance doesn't even like kale, but even he couldn't stop raving about how good it was. We ended up taking a good amount of chicken home because it was such a huge portion, and it was just as good for lunch the next day!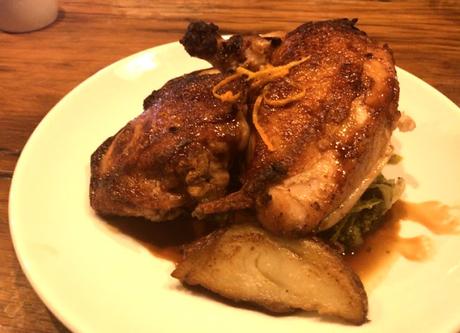 Next was a bonus course, a sweet onion ice cream with melted cheese on top. I know this may not sound appealing to everyone, but trust me when I say that this dish was soooo good! The sweetness of the onion was perfect in an ice cream, it had an almost caramel flavor. The addition of cheese that was charred a bit on top added even more complexity, and a really great contrast of sweet and savory.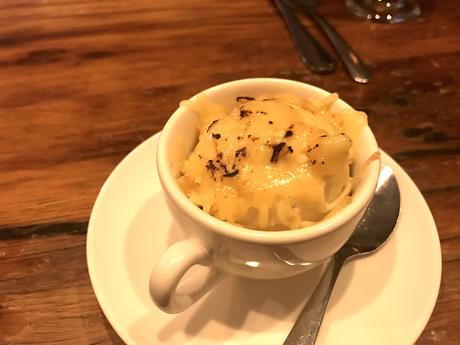 For dessert we had a buckwheat chocolate cake and I learned that buckwheat is naturally gluten free (it's not actually related to wheat) and it's delicious when cooked together with chocolate!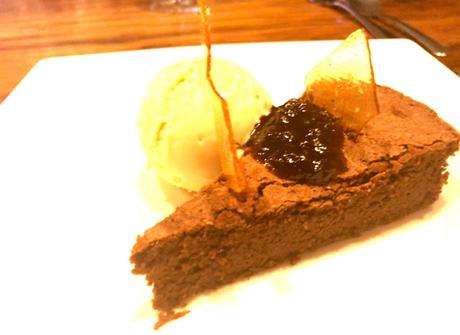 Forage is quickly becoming one of my favorite spots, and I hope to make it back in again soon!