The Comrades Marathon has a lot of built-in organizational appeal, which seems important to me if I'm going to visit a country I'm not all that familiar with in the first place. The more I think about it, the more I realize that my running bucket list ambitions fall into two categories: 1) organized races, and 2) natural endurance running accomplishments. The desire to tackle the Grand Canyon Rim-to-Rim-to-Rim (R2R2R) run would fall into the second category. As I've read more ultrarunning blogs, forums, webpages, and books, it has become increasingly clear that the R2R2R is a must-do for ultrarunners. Obviously I need to experience this run!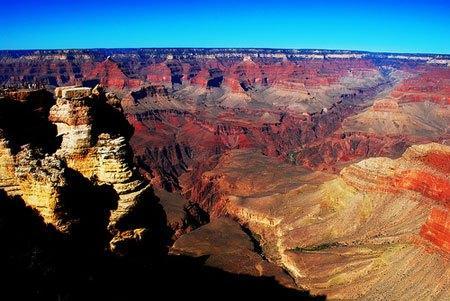 Photo Credit: endurancebuzz.com
A brief description (to hook you, of course!):
"The Grand Canyon is almost perfectly set up for ultra runners. The classic rim-to-rim-to-rim double-crossing is between 41 and 48 miles long, depending on the route. It's all trail, has fantastic scenery, and
only has two hills! Mid-pack runners can expect to be able to run almost the entire run in daylight during the long days of late spring.
The scenery on this run is like nowhere else. You'll see vast vistas of the red-rock canyon from every turn in the trail. There are places where it almost doesn't seem possible that the trail could have been cut into
the canyon wall. And on the final ascent on either side, the lip of the canyon's rim seems interminably far away and doesn't seem to get much closer very fast, despite how hard you are working. The rim-to-rim-
to-rim is a demanding but approachable run, and worth every bit of effort it takes to get to the Grand Canyon."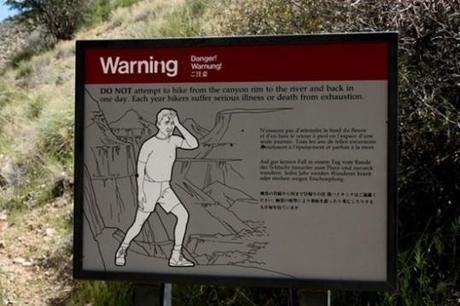 Hmmmm…
A few points to highlight as I contemplate this experience:
Elevation: I've mentioned my difficulty with elevation training in Iowa before, and running R2R2R would involve the most intense elevation changes I've ever experienced. In the first 7 miles, you descend 4,400 feet, and there is 10,550 feet of total elevation change each way! Perhaps I should train with weights on my ankles?!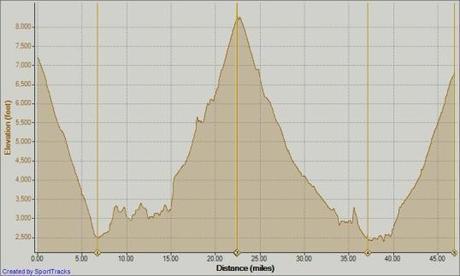 Should a route look like that?
Hydration: The weather can change pretty quickly in the Grand Canyon, so deciding how much water to carry will be important. There do seem to be several places to refill water bottles, but I'll still need enough to stay properly hydrated between stops. I am guessing that investing in a quality hydration pack built for ultrarunning will become crucial.
Company: Although I generally enjoy my solo training runs, I'm not sure I want to venture out on this 41.5 mile journey by myself. There will certainly be hikers along the way, and there are rest areas at each end, but it would be great to run with a friend or two and share the experience. Any takers?
Timing: I am going to need to schedule this run with weather and my work schedule in mind. Luckily, travel isn't nearly as expensive as a ticket to South Africa, so I'm much more likely to be able to afford this adventure. Quite a few folks seem to indicate that Thanksgiving is a popular time to run R2R2R, which would actually work out rather well with my normal academic schedule.
This item on my bucket list seems much more within reach than many others I have floating around in the back of my head. This is either excellent news or very dangerous, depending on who you ask! Either way, I've never been the Grand Canyon, and I can't think of a more amazing way to see it than to experience the R2R2R run. So, who's with me?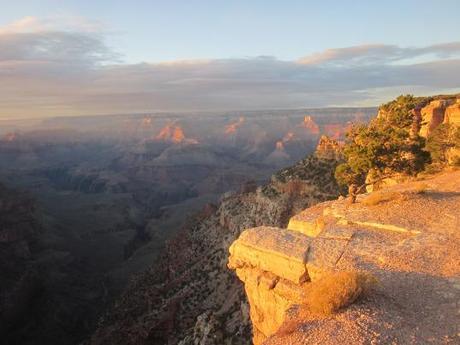 Photo Credit: zoomloco.wordpress.com
Other Runners' Thoughts: 
http://www.larunner.com/2010/05/grand-canyon-rim-to-rim-run.html
http://www.runnersworld.com/trails/running-rim-rim
http://www.ultrarunning.com/ultra/features/world/running-the-grand-canyon-.shtml
http://andrewskurka.com/adventures/grand-canyon-rim-to-rim-to-rim/
http://endurancebuzz.com/2010/05/24/running-the-grand-canyon-r2r2r-yes-please/
http://zoomloco.wordpress.com/2011/11/14/tim-ray-memorial-run/