I've certainly been loving the Revlon Lip Butters since I got first taste of them courtesy of the shade Tutti Frutti. I'm sure you'll all know about these lip products by now but for anybody who is unsure, the Lip Butters are soft & hydrating lipsticks which apply quite sheer on the lips but still give a lovely burst of color and shine. Although the color applies more sheer than what appears in the bullet, the butters are definitely buildable and soon enough you could have quite an opaque color if that's what you're after. I've already posted about a few of the shades that I already own but I wanted to put together swatches of all 5 Lip Butters in my stash, especially as I think these colours are great all year round! With Revlon releasing a number of new shades in time for summer, it was safe to say I was even more excited about the Lip Butters and now I can't seem to go anywhere without at least one of them in my bag. The Lip Butters can be found in Boots, Superdrug & selected supermarkets and cost £7.99 which I'd quite happily pay again as I get so much wear out of these products.
Are you a fan of the Revlon Lip Butters? I'd love to know what you your favorite shades are as there's always more room in my life (and makeup bag) for these gorgeous lip products.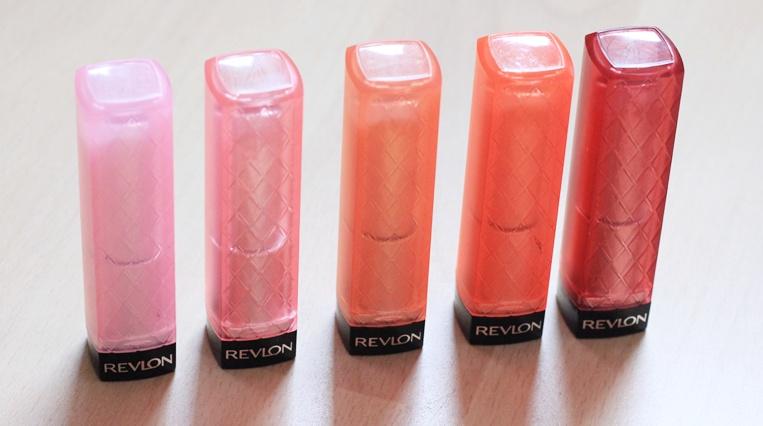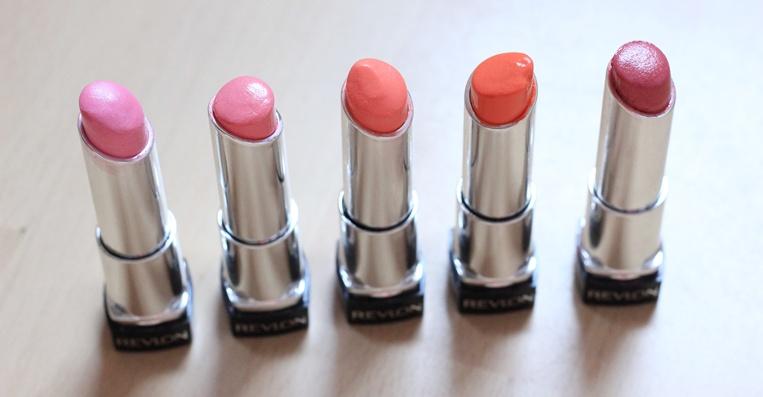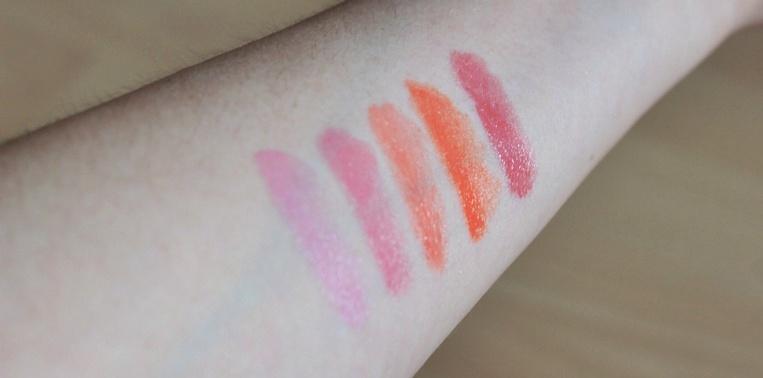 L-R: Cupcake, Strawberry Shortcake, Juicy Papaya, Tutti Frutti & Berry Smoothie
Cupcake: This is the newest shade in my collection and one that I've only recently had a bit more courage to wear as it's something I don't tend to go for. Cupcake is a light pink shade which I'd also say has a gorgeous hint of lilac in there too, and I think it's the lilac that put me off initially as it's just not something I thought I could pull off. Fast forward to now and I'm getting a lot more wear out of this pretty blue toned pink especially now that my skin has a bit more color to it, hurrah for the sunshine!
Strawberry Shortcake: This is the shade that really made me love the Lip Butters if I'm honest. Strawberry Shortcake is once again a gorgeous blue toned pink shade but this one is more of a brighter bubblegum pink than the lighter shade of Cupcake. I'd say Strawberry Shortcake has one of the best color payoffs of the other shades I own (with Tutti Frutti being up there too), and I love to pair this brighter pink with a neutral eye and lighter blush.
Juicy Papaya: This is the shade that made me fall in love with the Lip Butters all over again this summer. Juicy Papaya was one of the new shades released for this summer and I had to snap it up because it is such a gorgeous light orange toned peach shade which also has hints of coral in there. This shade is quite sheer on the first swipe but can quickly be built up to a peachy coral shade that is absolutely perfect for the warmer weather. 
Tutti Frutti: This was my first taste of the Lip Butters and one that had me wanting to try more. Tutti Frutti is an orange shade which can be worn as a sheer wash of color or built up as a more noticable color for all you orange fans out there. I was always a bit weary about wearing orange on my lips as I just didn't think it would suit my colouring but I was pleasantly suprised with how lovely it looked on me. Since then it has seen plenty of wear and is the shade I reach for when I need a good orange fix.
..and finally, Berry Smoothie: This is the shade that wore to death last autumn/winter. Berry Smoothie is just what it says on the tin (or tube), a lovely berry shade that once again applies quite sheer but can be built up to a deeper berry if that's what you prefer. The sheer color makes it perfect for everyday wear and this really was my go-to shade during the colder months last year, although I still find that it's very wearable in the summer months after a lighter application!