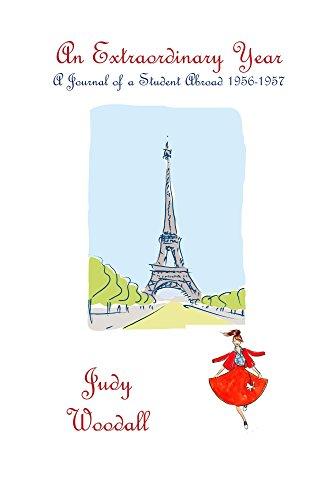 Judy Woodall, who studied voice and classical music, spent her junior year in France and studied at the Sorbonne from 1956-57.
Here is my review of her book which is a collection of letters home to her family in Paducah, Kentucky.
This book is a delightful time warp back to the Fifties! From Judy singing the Judy Garland song "You Made Me Love You" and "I Could Have Danced All Night" from My Fair Lady to her settling in with her French family in Dijon, the book brought me there. And I really enjoy the exquisite grammar she uses in the book. She describes the (affordable) meals so well, she could compete with the hosts of the Food Network shows. Her accounts of her friendships and adventures in France and throughout Western Europe were interesting and heart-warming. Having spent the summer of 1972 near Grenoble, I can identify with Judy.  Yes, I do plan to read this again and enjoy every minute of it.