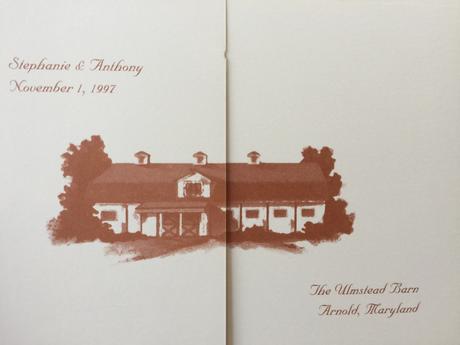 I designed our wedding invitations and had them printed to open like barn doors. This is a rendering of the barn where we held our wedding reception.
***
DISCLAIMER: Please forgive the quality of the photos today. I took pictures through the plastic of our wedding albums. I love you all, but not enough to take them out of their sleeves and destroy my albums. The quality of the actual photographs is gorgeous. 🙂
***
On November 1, 1997, my husband and I tied the knot in a small, quaint Methodist church in Arnold, Maryland (outside of Annapolis), and then held our reception in the Ulmstead Barn–a barn in my parents' neighborhood. I'd always imagined having the reception there; there was something romantic and nostalgic about hosting our family and friends in a unique place that not everyone has access to (you can only rent the barn if you live in the neighborhood).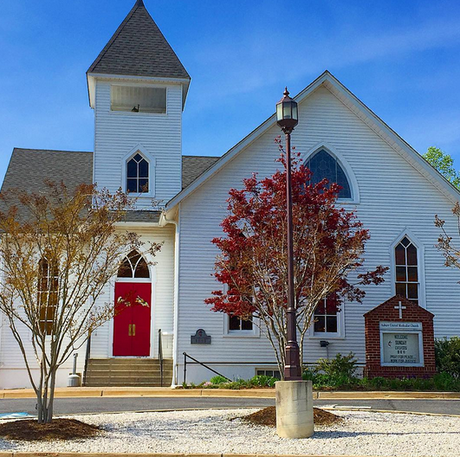 Asbury United Methodist Church…before the reception.
However, there was one problem: it was a functioning barn with horses on the ground floor, and on the top level, there were two rooms that could function as space for a reception. But that was it. We had to bring everything in to make it work. But I was up for the challenge, was an avid reader of Martha Stewart Weddings, and had an idea of how I could make it feel like the final scene in "White Christmas" (which my dad later told me the reception reminded him of that movie).
The barn had no air conditioning, and so we felt safe picking November 1. It rained and it was warm that day–not at all what we had expected. But nevertheless, it came together, albeit that we were all little toastier than we thought we would be.
I had visited a farm outside of York, PA, and picked all of my plants, pumpkins, gourdes, etc. which would be used as decorations for the event. My bridesmaids and I lined the stairs in bacopa plants and white lights. We strung white lights throughout the room, decorated the fireplace with fall colors, and put white linens on every table. People's placecards were mini-pumpkins with their names on them as they entered the barn on the main level. It definitely had the feel of a rustic, fall, quaint barn wedding, and many of my huband's relatives who were used to big, extravagant weddings in hotels in New Jersey said it was the most intimate and sweet wedding reception they had attended.
I took it as a great compliment.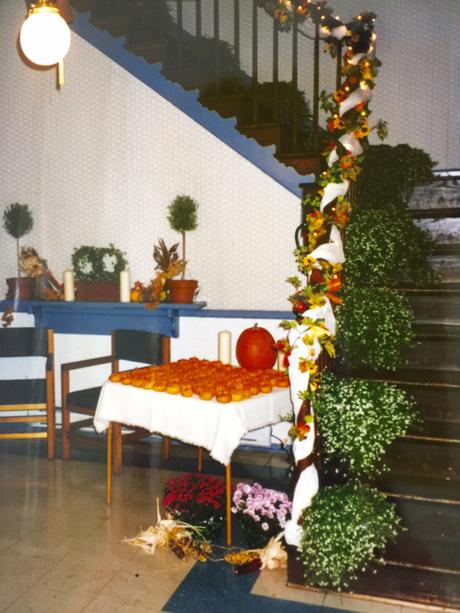 The ground level of the barn where you entered through the double doors. You had to go up to the second floor to the reception rooms. We decorated the stairs and entryway with all of the fresh plants from the farm and gave them all away at the end of the night.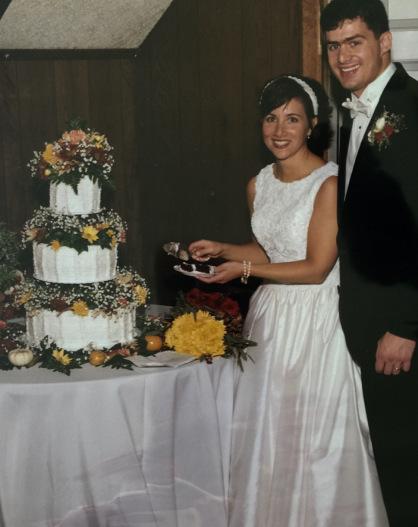 The cake cutting in the cocktail/dancing side of the barn.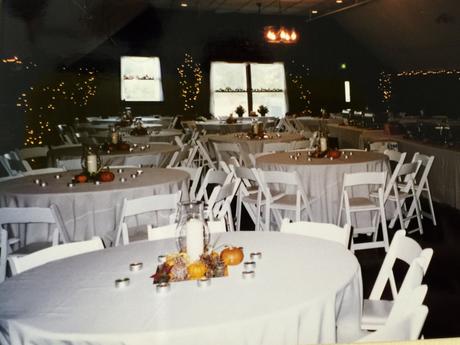 This was the dinner side of the barn. Tables were set up with white twinkle lights and Italian food was served.
This was where we held the cocktail hour and dancing; the two rooms were connected by double doors that we left open for flow.
Today, with Pinterest and Instagram, two social media platforms that didn't exist back then (I was tearing things out of magazines and Googling, but there wasn't anything like those!), people can get all kinds of amazing ideas for weddings. And barn weddings seem to be quite popular. My cousin Lizzy also was married and had her reception in a barn. It was stunning.
As I have begun to draft a sequel to Inn Significant and am playing around with the idea of a barn on the site of the Inn which will hold weddings and parties, I have done a lot of research on barns and barn weddings via Pinterest and the Internet. Also having written a textbook on Event Planning (Event Planning: Communicating Theory & Practice published by Kendall-Hunt) with my colleagues and friends Chip and Leeanne, I have a lot of experience in event planning from my days working at the Baltimore Orioles doing large-scale event planning, along with masterminding my own wedding from start to finish, I think I may be able to bring realistic touches to my novel.
And so, I continue to be obsessed with barn weddings. You see, it doesn't go away just because my own wedding happened almost 20 years ago. And now I can take that love and roll it into fictional storytelling and make it exactly how I want it.
It's good to be a writer. 🙂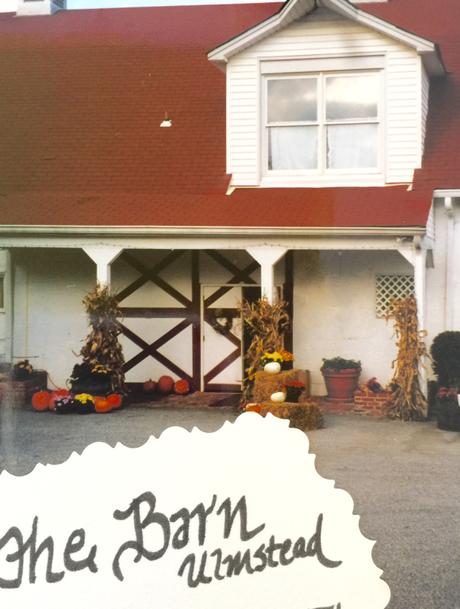 Decorated the outside for the wedding.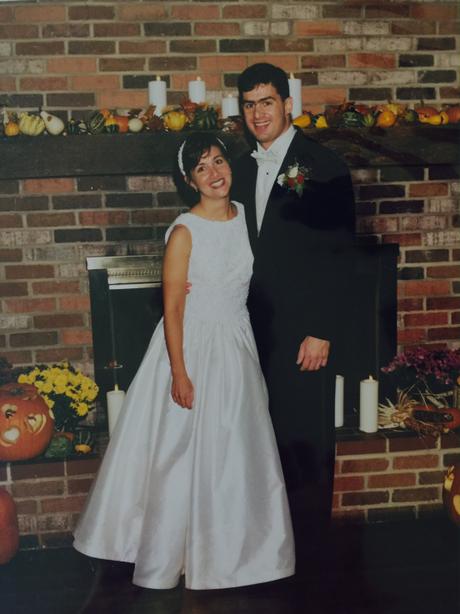 Some of my current favorite barn venues for weddings include these three…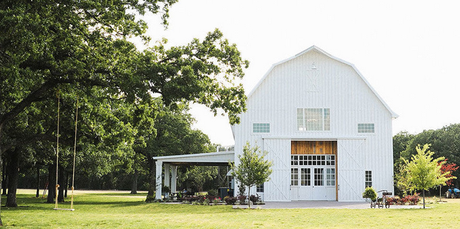 The White Sparrow Barn, Texas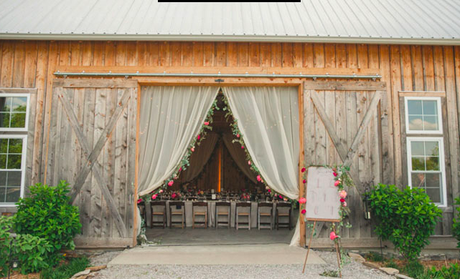 Long Ridge Farm, Kentucky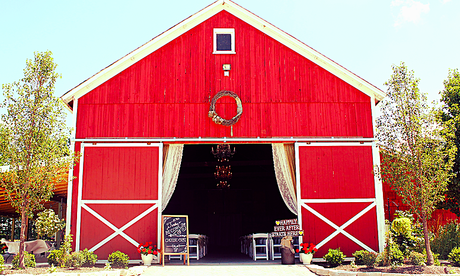 The Rustic Barn at Prairie Gardens, WI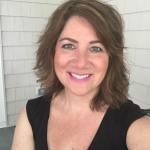 Stephanie Verni is Professor of Business Communication at Stevenson University and is the author of Inn Significant, Baseball Girl, and Beneath the Mimosa Tree. Along with her colleagues Leeanne Bell McManus and Chip Rouse, she is a co-author of Event Planning: Communicating Theory and Practice, published by Kendall-Hunt.
Save