Why Hello there blog... Here I am! After a fortnight with no internet and only my smart phone to keep me updated on facebook & twitter... I'm going to share my

Niche - all wrapped up

experience. It was a whirlwind of collecting, creative mess, buying, picking, bunching, wrapping, trying, stamping - so basically a whole heap of fun!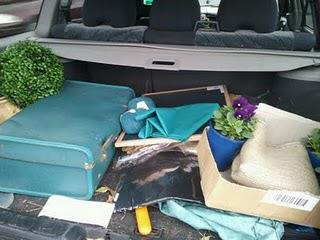 It started two weeks prior, with my beautiful friend Sophie - That Vintage.We "got our scrounge on" and went to opp shops in search of props for our stalls! The find of the day was a

teal coloured vintage suitcase

- a bargain at only $12.00! A stop at the local florist wholesaler to buy dried lotus leaves, black paper & teal spray paint and then onto Spotlight to buy a black board, teal & black fabric to cover our stalls with! Our last stop found us at Bunnings, buying "lime wash" to pretty up some wooden boxes, hessian and a trip to Bunnings for me is never complete without some plants for my garden!!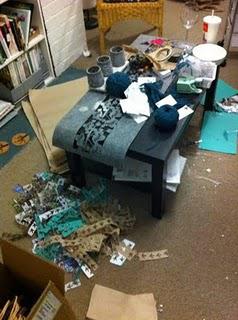 Creative Mess.

Wednesday

night prior to Niche was filled with gossip, giggles, good food & wine. Again I had my lovely friend Sophie over to help me, along with the gorgeous Natalie (check out her beautiful blog, Winter Love) We made recycled bird confetti... but I'm pretty sure the picture speaks for itself.


Big Thanks & Love to Sophie & Natalie 

I would have gone mad without you both! Xx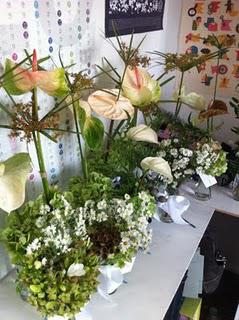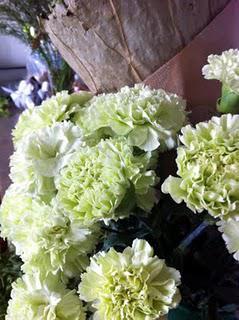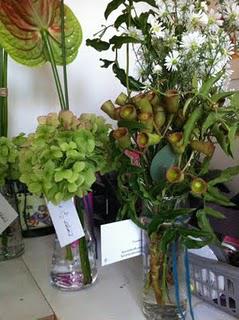 Thursday

was creative-so-much-to-do-break-down day! All of my flowers had finally arrived by around 2pm and I went in making over-drive. Sophie was my life saver on the day... striping flowers & washing crab apples for me. Soph was also kind enough to take all the of these b-e-a-utiful photos for me!
My lovely friend Chanelle also poped over & helped me in the madness that had become my house - my kitchen had become the "work room" and my laundry & craft room were kept cool to store all the prepared flowers!


Friday

 - the big day!! Awake at 6:00am... tweeting to Soph, Nat and the lovely Ange from Apooki - we were all ready to go & set up - 2:00pm couldn't come around soon enough! My friend Brodie was kind enough to lend me his car for the day... Ben was my helper for the morning - it took us three hours to load both cars, we even had my large willow branches tied to the roof of my Subaru!!Brodie, Ben and I set off just before 1:00pm with both cars smelling of a mixture of freesias, flowering gum blossoms, figs & lotus leaves.


A HUGE Thank You to Brodie, Matt & Ben

for helping me unload, carry & set up. I couldn't have done it without the three of you!! Xx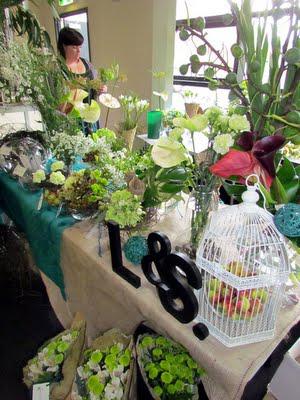 The finished Leaves&Stems Stall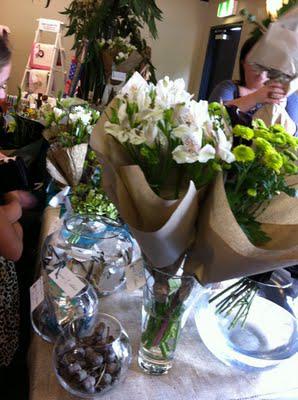 I had so much fun at Niche, it was nice to meet so many new people & be surrounded by beautiful, creative people who all donated 20% of their sales to St Giles. I really can't wait to do it all again!


Again, Big Love & Thanks to Sophie, Natalie, Chanelle, Brodie and Matt.. You're all amazing - I'm blessed to call you my friends Xx