My newest book My Hero, My Dad the 4th book in my Holiday 
Series. This books honors Father's Day. After being released for sale for only 1 week, the book hit #53 on  Amazon's top 100 list.
Holiday Series COMPLETE script
One of the author's most exciting accomplishments is her new Children Book Series. Each child is welcome to meet adorable animal characters as they read a
holiday story told in rhyme. Most pages are fully illustrated with adorable clip- art. A bonus chapter is added in each book allowing the child extra interaction
through coloring.
My Hero, My Dad-Book 4: Father's Day - Celebrate Dad in a humorous poetic format. My Hero, My Dad - Able to leap tall buildings? No. Able to trip over toys in a single
bound? Yes. Able to make me smile and make me proud? Absolutely. A perfect read for the child and Dad to both enjoy year round. This is also a delightful
book to give to DAD on Father's Day so that he may enjoy a laugh as he reads with his child for the first time.
Book 1 -St. Patrick's Day- of the holiday series is called: Right Away, Orimae! which depicts farm animals who are searching for luck on St. Patrick's Day in order to help Orimae, the milk cow who ran out of milk.
Book 2: Easter- of the holiday series: The Bunny Tale is an adorable Easter story about the Easter Bunny and his secret helper. See what happens when the he
is forced to stray off the bunny trail and ends up finding a wolf who is hungry and hunting for dinner.
Book 3 - My Mommy encourages mother and child to spend a little cuddle time together on Mother's Day while Mom reads this card-book and child colors a Mother's Day picture for her.
Mommy gives warm hugs and she helps me to sleep. She makes me feel good when I have a bad dream.
Keep your eyes out for the next Holiday Book in the series. Your child will be thrilled to collect the complete set.
Don't forget to leave a review.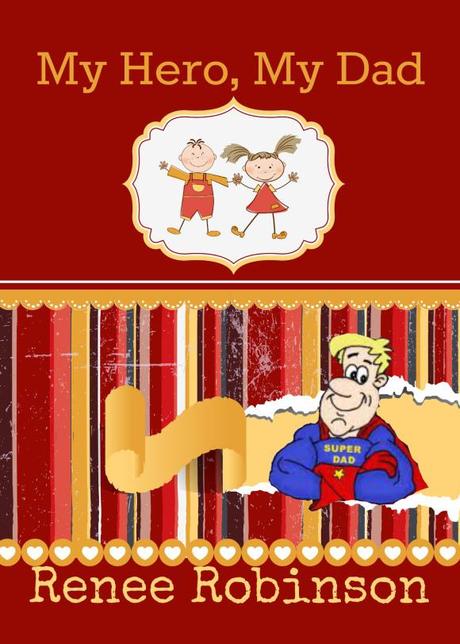 http://www.amazon.com/My-Hero-Dad-Holiday/dp/1499509960