Assalamualaikum.
Visit and Like my Online Shop on Facebook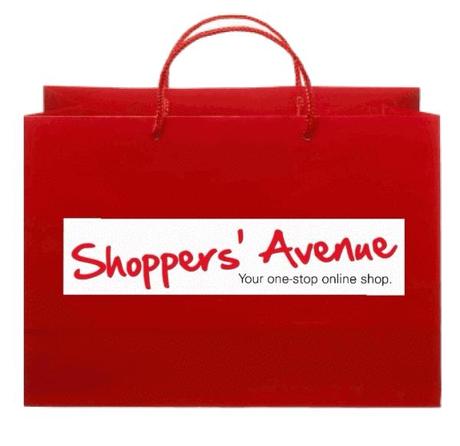 Social media networks
are now being used and are very effective platforms to
sell online
. With that being said, I am soon to launch my
online shop
through
Facebook
. Yes, you heard it right guys! I saw many of my friends and acquaintances who are into online business and many of them are doing well and enjoy what they are doing.
If you are from the Philippines, you might like our shop. Our Facebook page is up already but haven't uploaded stocks yet. We are hoping to keep the page up and running in the coming months. The website is still under construction and I hope to share it with you once it's already done. I and my partner are still prepping up. Please visit our Facebook page here and give us a like. We would appreciate your visit and please do share our page. We will be base in the Philippines but most of our stocks come from abroad.
Why You Should Shop With Us?
As opposed to other online shops, ours which we named Shoppers Avenue, would not stock items in bulk but rather few, limited, quality and imported items that you wouldn't normally find in malls and other emerging online shops. When you purchase from us, we can assure you won't be seeing someone on your street wearing the same. Our items are specially handpicked to give you the best online shopping deal.
We will bring you designer items from different fashion houses, perfumes and fragrances, bags and shoes, makeup and beauty products, hijab scarves and accessories, home decor, kids toys and stuffs, imported chocolates and goodies, bags and many more. We'll also be posting some designer pre-loved items, all in good condition at very affordable price.
We shall be awarding discount coupons to my blog readers and loyal customers once we are officially open for business.
Shopping Shouldn't Be Made Expensive
Shopping is not just a hobby afford only by the elite. Looking good need not to be expensive and fortune should saved and spend on more important necessities like food, shelter and health. But if your lifestyle says so…then shop till you drop! Shoppers Avenue's vision is to bring quality and affordable fashion stuffs at a fraction of cost. We understand how each and everyone of us would love to look and feel good about ourselves and to sport trendy and chic clothing and accessories. When you shop with us, you'll be hitting two birds with one stone. You'll get the latest fashion and still save your fortune. Isn't that amazing?
Be your own stylist and unleash your fashionista side and we can help you with that. Don't forget to head on to our Facebook Page Shoppers Avenue and like us. If it wouldn't be too much to ask, please do share and recommend our page to your friends and families
Don't forget to hit the share button to spread the news. Wanna be updated with what this blog is up to? Follow this blog or subscribe by email to get the latest lifestyle, fashion and beauty tips delivered to your inbox.
That's it guys! We'll be looking forward in doing business with you soon. Shop with us! Shop with Shoppers Avenue.